Remember WENN
Season 3
Remember WENN
Season 3
First Air Date: August 16, 1997

| | | |
| --- | --- | --- |
| First Aired on | : | 1997 |
| Episodes | : | 17 episodes |
Episodes
3x17 Happy Homecomings (December 27, 1997)
---
---
3x16 Caller I.D. (December 13, 1997)
---
---
3x15 The Ghost of WENN (December 06, 1997)
---
---
3x14 And How (November 22, 1997)
---
---
3x13 Courting Disaster (November 15, 1997)
---
---
3x12 Eugenia Bremer, Master Spy (November 08, 1997)
---
---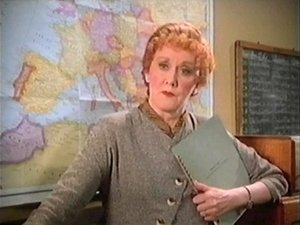 3x11 From the Pen of Gertrude Reece (November 01, 1997)
---
If ever a television episode could be called brilliant from start to finish, this one would fit the bill. A parody of the film ""Casablanca"", there were simply too many parallels between the show and the movie NOT to do one. Receptionist Gertrude Reece has written a script that sounds vaguely familiar to the audience...could she have been the original author? Wanting the critique of the only writer she knows, Gertie takes her script to Betty and in the process carries the viewer on a trip to the wind-swept desert of Rabat in French North Africa. Enter the colorful cast of characters to Scot's Cafe Mirage, where the freedom fighters of the Allies and the Nazi's of the Axis mingle, and conspire to find their way out of the country. The rumor starts to spread like wildfire, Scot has in his possession two ""letters of transmit"" that will let the bearer out of the country safely. Who will use those two letters? Will it be the lounge singer Lily and Major Peugeot? Will it be Franz Eldridg
---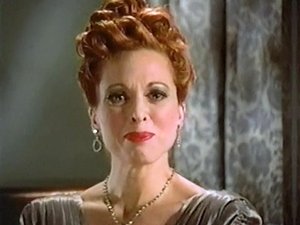 3x10 A Girl Like Maple (October 25, 1997)
---
Maple has always been known as THAT kind of girl, but has always managed to make friends and influence people, no matter where she went. And on the radio, she could become whomever she wanted to be. So when one of her character personas gets in the way of a possible romance, will she let the Congressman know about her very risque past? Only a girl like Maple could rise above and shine like the true lady we all know her to be.
---
3x09 A Star in Stripes Forever (October 18, 1997)
---
Betty's out of town and Mackie's in charge...or is he? Maybe you should ask his alter-ego, Warren. A visitor from the not-so-pleasant past definitely isn't fooled by his temporary name change, and even though Mackie certainly seems like a swell kind of guy, is he really? It will take his friends at the station to help him out of this new tight spot. Won't you join host Eugenia Bremer as we ""Listen To Your Life""?
---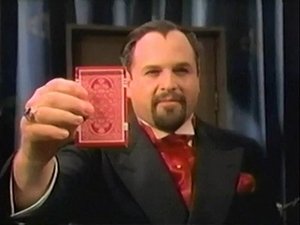 3x08 Nothing Up My Sleeve (October 11, 1997)
---
The mysterious mentalist Alan Ballinger seems to have won the affections of one Miss Hilary Booth, but not if his past catches up with him, and it might if he tries to reveal Hilary's deepest secret live on the air during ""Magic Time"". Mackie jumps on the magical bandwagon by inflicting his ""World's Hardest Card Trick"" on the entire station. One note while watching this episode: Be sure to have a pen and a piece of paper handy. You'll need it at the beginning.
---
3x07 Mr. and Mrs. Singer (September 27, 1997)
---
A bone chilling episode that starts riotously funny, and ends heartbreaking. Scott does his best to pester Hilary yet again, resulting in one of the best verbal sparring matches of the whole 3rd season. But the mood turns a complete 180 when a woman arrives at the station for some of Jeff's things, claiming to be the new Mrs. Singer. What will Hilary do as a result? The finale of Pavla Nemkova only proves that you have to go very far to trump *Miss* Hilary Booth.
---
3x06 The Importance of Being Betty (September 20, 1997)
---
What would WENN do without Betty Roberts? Aside from being the head writer, she's also the interim station manager when Pruitt is away, the station accountant, promotions director, sales executive, and she knows where everything is! But when the New Yorker Magazine offers Betty an assistant editor position, the staff does what they can to encourage her, but everything gets completely turned around. Will she stay, or will she go? Don't forget to not ever be...not prepared.
---
3x05 Two for the Price of One (September 13, 1997)
---
Scott's startling introduction of Simmons the Gardner is a hit with fans, albeit not so much with Hilary Booth. And Maple inadvertantly gets Scott to reveal where he'd been in the two weeks he was away from WENN. In the meantime, Miss Cosgrave signs a contract with the station manager of radio station WEEP giving him the rights to most of WENN's best radio programs. Hilarity ensues as ""Gardening With Gertie"" and ""Young Doctor Talbot"" collide, and Mr. Crowley discovers that the WENN crew won't let go of their hard work quite so easily.
---
3x04 The New Actor (September 06, 1997)
---
Scott Sherwood is out as station manager, Rollie Pruitt is in, and the search for a new actor begins as Jeff decides to go back to London to do more broadcasting for the BBC, much to Hilary's chagrin. (""Pumpkiiiiiiiiiiiiiiiiiinnnnn!!!"") But how much longer does Mackie have before all of his 1000 voices melt into one? A last minute audition brings back a familiar face, one actor everyone can agree on, and someone that is a part of the WENN family.
---
3x03 Who's Scott Sherwood? (August 30, 1997)
---
---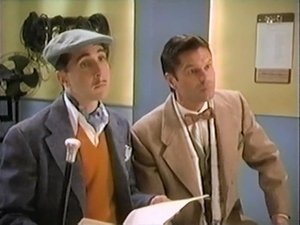 3x02 Prior to Broadway (August 23, 1997)
---
---
3x01 In the WENN Small Hours (August 16, 1997)
---
---