Remember WENN
Season 1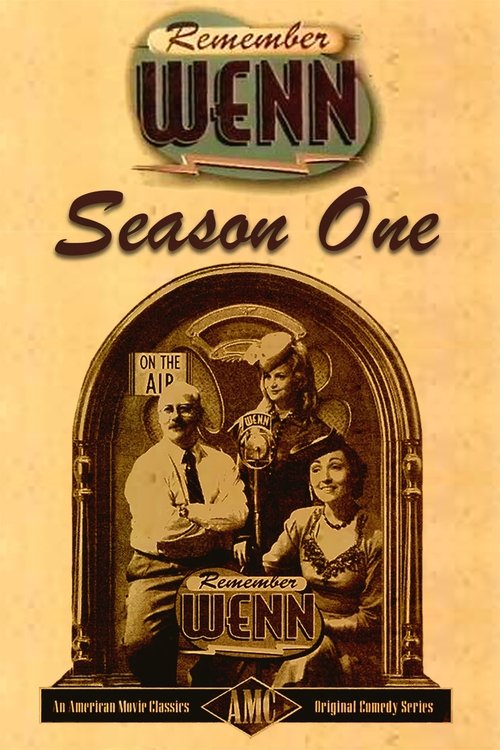 Remember WENN
Season 1
First Air Date: January 13, 1996

| | | |
| --- | --- | --- |
| First Aired on | : | 1996 |
| Episodes | : | 13 episodes |
Episodes
1x13 World of Tomorrow (August 17, 1996)
---
---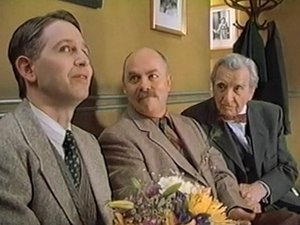 1x12 Popping the Question (August 03, 1996)
---
---
1x11 A Capital Idea (July 20, 1996)
---
""Oh, would you look at the time?"" With this dodging catchphrase, the audience is introduced to new station manager Scott Sherwood, and also to his questionable tactics in regards to gaining revenue for WENN. While the cast enthusiastically agrees with his ideas at first, they quickly realize that in order to slow him down, they're going to have to one-up him.
---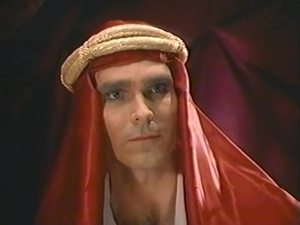 1x10 Valentino Speaks (July 13, 1996)
---
The cast is recruited by Ted E. Peck, director of medical films for the military (his most famous film: ""Sailor Beware; That Dame's Got The Initials V D"") to voice over a newly discovered film from Rudolph Valentino. During the recording, though, Ted decides that a simple voice over won't work, and he wants to turn Jeff Singer into the next Hollywood star! Will Hilary Booth step aside to let Jeff follow his dreams? And will Jeff become the next Valentino?
---
1x09 Hilary Booth, Registered Nurse (June 29, 1996)
---
Adrian Carr, famed producer, wants to take Hilary Booth's radio show ""Valient Journey"" nationwide. However, due to an unfortunate accident with a mic stand and Hilary's head, Hilary suddenly believes she's really the main character in another of her shows, ""Jane Timmons, Registered Nurse""! Can everyone get Hilary to remember who she really is in time for the national broadcast? And will it take a miracle only Peter Pan could bring?
---
1x08 Armchair Detective (June 22, 1996)
---
A stormy night, flickering lights, and a mysterious telephone call would normally be the stuff only found on one of WENN's radio dramas. But when an escaped convict shows up at the station, demanding that ""Armchair Detectives"" reopen his case to find out who killed his boss, the situation becomes all too real. Can Jeff, as Sherlock Holmes, solve the case? Or will the staff be the subject of someone else's radio ""solve-it-yourself"" drama?
---
1x07 Who's Minding The Asylum (June 15, 1996)
---
The main cast is away at a radio convention and the ""bare bones"" staff is left to continue the day's programming. What could possibly go wrong? Try just about everything! When the day's recordings get destroyed, and the biggest sponsor shows up at the station unannounced, it's up to Betty, Eugenia, Mr. Foley, Mr. Eldridge, and Gertie to keep the station afloat. Enter the new shows ""Amateurs on Parade"", ""Lost Is My Valley"" (at twice the volume for listeners with poor reception), radio shadow puppets, and a very familiar sounding version of ""Tales From The Good Book"". By the way, if you've ever taken Ukranian language lessons, they'll come in handy.
---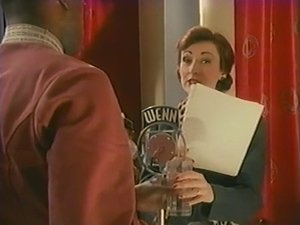 1x06 Emperor Smith (June 08, 1996)
---
---
1x05 Sight Unseen (June 01, 1996)
---
Which is more important: a person's outer beauty, or a person's inner beauty? Such is the question Mackie must deal with when a listener shows up at the station to meet Mackie's radio character ""The Vagabond"", but there's a slight hitch, the listener is blind. Should Mackie try to make himself out to be someone he isn't? Or should he accept who he is revealing his true self to not only his listener, but everyone else?
---
1x04 There But for the Grace (February 21, 1996)
---
There is no one like Miss Hilary Booth, on stage or on the radio. But when Hilary discovers that an adversary from her past will be making a stop at WENN, will she rise to the occasion and be a gracious host? Or be the diva that she is reputed to be? However, Grace Cavendish has a relationship with someone else at the station besides Hilary, and will that keep Grace at WENN...for good?
---
1x03 A Rock and a Soft Place (February 07, 1996)
---
Celia Mellon has it all. A great job, a great look, a great...name? Or does she? Does Celia have a big secret in her past? And what does the sponsor of a show from the Pittsburgh Public Library have to do with answering that question? Sometimes, being who you are is the most important lesson anyone can learn.
---
1x02 Klondike 9366 (January 13, 1996)
---
Got a problem you want to air on the radio? ""It's Your Nickel""! Along with starting the first call-in advice show, we also get to meet Celia Mellon, the new blonde ingenue. But will ""It's Your Nickel"" be a success? When a young caller makes an urgent request over the airwaves, the cast wonders if maybe they've gotten in over their heads.
---
1x01 On the Air (January 13, 1996)
---
(Series Premiere) Newly arrived from Elkhart, Indiana, Betty Roberts arrives at radio station WENN in Pittsburgh after winning a writing contest for an internship position. She quickly meets the sarcastic receptionist Gertrude Reece; Jeff Singer, the suave, smooth-talking, handsome actor; his diva wife, *Miss* Hilary Booth, who was famous on Broadway years before in such productions as ""The Rivals"" and ""Razzle Dazzle""; the man of a thousand voices, Mackie Bloom; stern but ingenious station manager Victor Comstock; the sweet but often befuddled Tom Eldridge; and the constantly inebriated writer, Mr. Gianetti. While Betty assumes she'll step into her internship position in a calm manner, bedlam ensues instead, as she quickly discovers she's going to have to think on her feet within hours of her coming through the door. Mr. Gianetti's drinking problem comes to the forefront as the cast on the air ad libs their show, have to invent a rushing river on the spot, and make 45 seconds of sil
---