Love Live! Nijigasaki High School Idol Club
Season 1
Love Live! Nijigasaki High School Idol Club
Season 1
First Air Date: October 03, 2020

| | | |
| --- | --- | --- |
| First Aired on | : | 2020 |
| Episodes | : | 13 episodes |
Episodes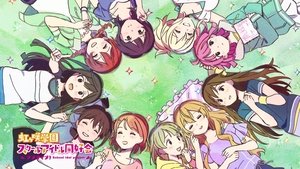 1x13 School Idol Festival (The Place Where Everyone's Dreams Come True) (December 26, 2020)
---
The day of the School Idol Festival is finally here. Will everything go according to plan?
---
1x12 Blossoming Feelings (December 19, 2020)
---
Things are a little awkward between Yu and Ayumu after their encounter the night before, but everyone continues to prepare for the upcoming School Idol Festival. Yu tries one more time to tell Ayumu something.
---
1x11 Everyone's Dream, My Dream (December 12, 2020)
---
The girls propose the School Idol Festival to the student council, but the process to get the application approved seems harder than they thought it would be.
---
1x10 Summer Begins (December 05, 2020)
---
The School Idol Club start their training camp to prepare for their upcoming concert, but something seems to be bugging Ayumu...
---
1x09 Friends but Rivals (November 28, 2020)
---
The Nijigasaki High School Idol Club is invited to perform as school idols at Diver Fest. But there's just one catch... Each school participating will only be able to perform one song.
---
1x08 Shizuku, Monochrome (November 21, 2020)
---
Shizuku lands the leading role in an upcoming play for a joint drama festival Nijigasaki and another school are having. However, she loses the role when the Drama Club president tells her that she's unable to truly put herself out there.
---
1x07 Haruka, Kanata, and Beyond (November 14, 2020)
---
Kanata's little sister, Haruka, is a school idol at Shinonome Academy and comes to visit Kanata at her club one day. The sisters are very close, but Haruka is worried that Kanata is pushing herself too hard and makes a drastic decision.
---
1x06 The Shape of Smiles (November 07, 2020)
---
Rina has always had a hard time communicating with others, but after joining the School Idol Club, she makes the decision to try to change once and for all by putting on a solo performance.
---
1x05 Something I Can Only Do Right Now (October 31, 2020)
---
The girls start to make PVs for themselves. Emma wants to be an idol who can make everyone feel all warm and fuzzy inside, and they try to figure out how to visualize that. Emma tries to get Karin to join the club but she seems very opposed to that idea.
---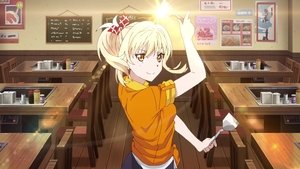 1x04 The Uncharted Path (October 24, 2020)
---
Ai and Rina join the School Idol Club. The members are impressed with how much Ai seems to be helping them out and then Ai makes some unexpected discoveries on her own.
---
1x03 Shout Out Your Love (October 17, 2020)
---
The former members of the School Idol Club confront the student council president about her true identity. Meanwhile, Yu gushes about Setsuna Yuki to Nana, and Nana sheds some light on why Setsuna might've quit being a school idol.
---
1x02 Cutest Girl (October 10, 2020)
---
Kasumi refuses to accept the fact that the School Idol Club has been disbanded and decides to take matters into her own hands. Meanwhile, Karin tries to track down the elusive Setsuna Yuki.
---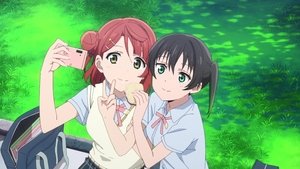 1x01 The First Thrill (October 03, 2020)
---
Yu Takasaki and Ayumu Uehara are wandering around Odaiba when they see a school idol named Setsuna Yuki performing and are totally moved. They find out that she actually goes to their school, and they go check out the School Idol Club she belongs to.
---