Dragon Goes House-Hunting
Season 1
Dragon Goes House-Hunting
Season 1
First Air Date: April 04, 2021

| | | |
| --- | --- | --- |
| First Aired on | : | 2021 |
| Episodes | : | 12 episodes |
Episodes
1x12 A Well-Defended Home (June 20, 2021)
---
Trapped within the King's castle, Letty, Dearia, and Nell are forced to endure the terrible siege. Whether they escape or not, it's a great opportunity to learn about castle fortifications!
---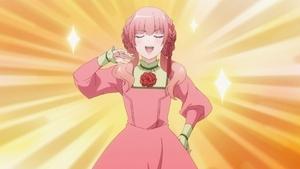 1x11 A Home for a Kingdom (June 13, 2021)
---
Letty gets a surprise visit from the Non-Human Revenue Service, who says he hasn't paid his taxes! Later, the party tours a fantasy dungeon staffed by civil servants.
---
1x10 Hunter Goes Dragon-Hunting (June 06, 2021)
---
A monster hunter and his trusty companion are hot on the red dragon's trail. Letty and Dearia stumble upon a demanding princess who ALSO needs a new home.
---
1x09 A Home for a Black Dragon (May 30, 2021)
---
Dearia tells the story of his last draconian charge, their many misadventures, and the journey that led him to becoming a bonafide real estate agent.
---
1x08 Pip Goes on an Adventure (May 23, 2021)
---
When a pair of leprechauns lose their home, it's up to Pip to save the day. Dearia shares a tale from his childhood: his apprenticeship to a wise serpent, and the moment his passion for real estate was ignited.
---
1x07 A Home for Fighting (May 16, 2021)
---
Letty's been captured! Just when the thinks he's doomed to be turned into cool gear, he finds out just how cushy the gladiatorial life can be. With a bunch of new friends all around him, will he ever want to leave the prison?
---
1x06 A Dragon in Trouble (May 09, 2021)
---
When Letty realizes he's out of cash, he and Dearia set out on a job hunt. Unfortunately, finding a job for a big, shy dragon is tougher than he thought--especially when some people are out to get him!
---
1x05 A Community of Homes (May 02, 2021)
---
Letty and Dearia head to an apartment complex in search of a home--not for Letty, but for a new addition to their party. Communal living has its drawbacks, however...
---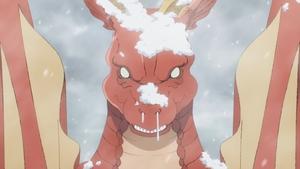 1x04 A Cold Home (April 25, 2021)
---
The next stop on their house-hunting journey: a frozen, desolate tundra, where Letty's igloo-building skills and survival skills are put to the test! How will Letty fare in the ice and snow?
---
1x03 My First Home (April 18, 2021)
---
Dearia takes Letty to a showroom filled with fantastic furniture. When the elf suggests they build a custom abode for the dragon, he readily agrees, only to find out that homeownership isn't as easy as he thought.
---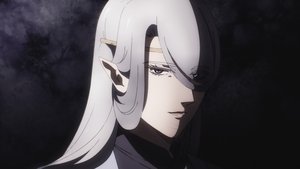 1x02 A Home with Falls (April 11, 2021)
---
Letty teams up with architect, realtor, and demon lord Dearia to find his perfect home. First on their house-hunting list: a dungeon full of anti-Hero traps and an absolutely haunted mansion!
---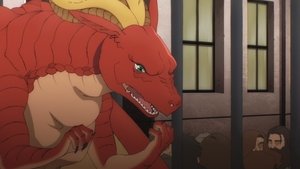 1x01 A Hoard of Homes (April 04, 2021)
---
Letty, a mild-mannered dragon, sets off on an adventure to find a new home he can call his own. Unfortunately for him, however, the world is a big, scary place, full of hunters and Heroes who all want a piece of him!
---