Her Mother's Killer
Season 1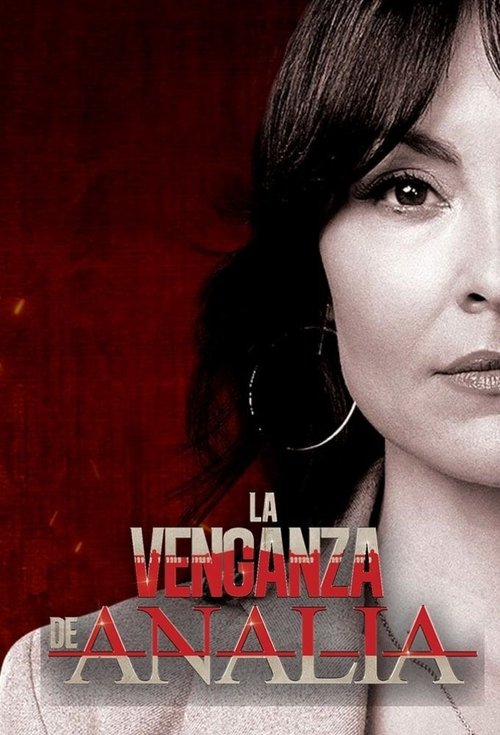 Her Mother's Killer
Season 1
First Air Date: April 13, 2020

| | | |
| --- | --- | --- |
| First Aired on | : | 2020 |
| Episodes | : | 56 episodes |
Episodes
1x56 Episode 56 (May 03, 2021)
---
---
1x55 Episode 55 (April 26, 2021)
---
---
1x54 Episode 54 (April 19, 2021)
---
---
1x53 Episode 53 (April 12, 2021)
---
---
1x52 Episode 52 (April 05, 2021)
---
---
1x51 Episode 51 (March 29, 2021)
---
---
1x50 Episode 50 (March 22, 2021)
---
---
1x49 Episode 49 (March 15, 2021)
---
---
1x48 Episode 48 (March 08, 2021)
---
---
1x47 Episode 47 (March 01, 2021)
---
---
1x46 Episode 46 (February 22, 2021)
---
---
1x45 Episode 45 (February 15, 2021)
---
---
1x44 Episode 44 (February 08, 2021)
---
---
1x43 Episode 43 (February 01, 2021)
---
---
1x42 Episode 42 (January 25, 2021)
---
---
1x41 Episode 41 (January 18, 2021)
---
---
1x40 Episode 40 (January 11, 2021)
---
---
1x39 Episode 39 (January 04, 2021)
---
---
1x38 Episode 38 (December 28, 2020)
---
---
1x37 Episode 37 (December 21, 2020)
---
---
1x36 Episode 36 (December 14, 2020)
---
---
1x35 Episode 35 (December 07, 2020)
---
---
1x34 Episode 34 (November 30, 2020)
---
---
1x33 Episode 33 (November 23, 2020)
---
---
1x32 Episode 32 (November 16, 2020)
---
---
1x31 Episode 31 (November 09, 2020)
---
---
1x30 Episode 30 (November 02, 2020)
---
---
1x29 Episode 29 (October 26, 2020)
---
---
1x28 Episode 28 (October 19, 2020)
---
---
1x27 Episode 27 (October 12, 2020)
---
---
1x26 Episode 26 (October 05, 2020)
---
---
1x25 Episode 25 (September 28, 2020)
---
---
1x24 Episode 24 (September 21, 2020)
---
---
1x23 Episode 23 (September 14, 2020)
---
---
1x22 Episode 22 (September 07, 2020)
---
---
1x21 Episode 21 (August 31, 2020)
---
---
1x20 Episode 20 (August 24, 2020)
---
---
1x19 Episode 19 (August 17, 2020)
---
---
1x18 Episode 18 (August 10, 2020)
---
---
1x17 Episode 17 (August 03, 2020)
---
---
1x16 Episode 16 (July 27, 2020)
---
---
1x15 Episode 15 (July 20, 2020)
---
---
1x14 Episode 14 (July 13, 2020)
---
---
1x13 Episode 13 (July 06, 2020)
---
---
1x12 Episode 12 (June 29, 2020)
---
---
1x11 Episode 11 (June 22, 2020)
---
---
1x10 Episode 10 (June 15, 2020)
---
Pablo and Analía open up to each other about their personal lives. Sofía tries to break up with Nacho. Juan Mario allows his dad to take him to rehab.
---
1x09 Episode 9 (June 08, 2020)
---
When his son refuses to do another interview or go to rehab, Mejía takes a tough-love stance that pushes Juan Mario to an emotional brink.
---
1x08 Episode 8 (June 01, 2020)
---
After completing his jail sentence, Juan Mario does the interview that his father promised to Mónica Ramos. Benji captures on film a secret rendezvous.
---
1x07 Episode 7 (May 25, 2020)
---
Analía's publicity stunt boosts Mejía's image, but hurts another's. To become indispensable to Mejía, Analía takes advantage of his son's weaknesses.
---
1x06 Episode 6 (May 18, 2020)
---
Pablo discusses Mejía's offer with his family. In search of Toto and Dorita, Analía returns to the neighborhood where she was held captive as a child.
---
1x05 Episode 5 (May 11, 2020)
---
Analía battles a competitor for the job as Mejía's strategist and comes face-to-face with her mom's killer — and Pablo — for the first time in 28 years.
---
1x04 Episode 4 (May 04, 2020)
---
An old army buddy covers Mejía's tracks. A fateful sighting changes the course of Ana Lucía's life. In 2020, Analía recruits help for her revenge plan.
---
1x03 Episode 3 (April 27, 2020)
---
Reports of Ana Lucía being seen alive begin to surface. The police find Mejía's car. Unscrupulous lawyer Fabiola pays Mejía an unwelcome visit.
---
1x02 Episode 2 (April 20, 2020)
---
Mejía blackmails his driver, Carrasco, into accepting a terrible mission. While searching for Ana Lucía, Inés discovers a disturbing clue.
---
1x01 Episode 1 (April 13, 2020)
---
Analía, a political strategist in Mexico, decides it's finally time to return to her native Colombia to avenge the murder of her mother decades ago.
---