Amazing Stories
Season 2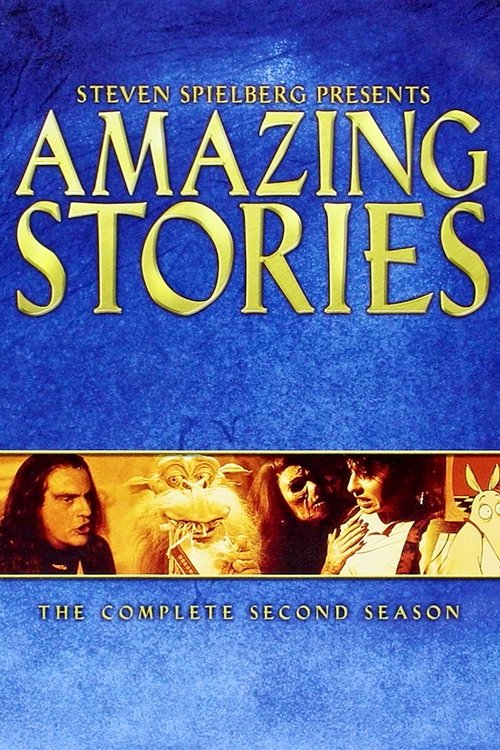 Amazing Stories
Season 2
First Air Date: September 22, 1986

| | | |
| --- | --- | --- |
| First Aired on | : | 1986 |
| Episodes | : | 21 episodes |
Episodes
2x21 Miss Stardust (April 10, 1987)
---
An extraterrestrial threatens to destroy the earth unless the "Miss Stardust" beauty-pageant promoter allows entrants from other planets.
---
2x20 Moving Day (April 03, 1987)
---
Moving Day is difficult for a teenager who learns his family is bound for a new home---on another planet.
---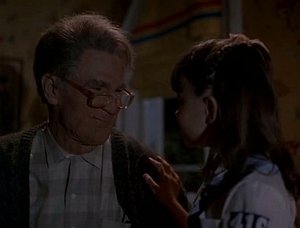 2x19 Without Diana (March 27, 1987)
---
An elderly couple have never stopped believing that their daughter, who went missing in the woods 40 years ago, will somehow appear to them one last time before they die.
---
2x18 Such Interesting Neighbors (March 20, 1987)
---
Rattlesnakes, howling coyotes, sudden earthquakes and time warps jar the Lewis family in their new home, and all the bizarre incidents seem linked to the Hellenbecks, their weird next-door neighbors.
---
2x17 Gershwin's Trunk (March 13, 1987)
---
A broadway lyricist seeks inspiration by contacting the spirit of Gershwin through a psychic.
---
2x16 Family Dog (February 16, 1987)
---
In an animated episode, the antics of a family are seen through the point of view of the family dog.
---
2x15 The 21-Inch Sun (February 02, 1987)
---
A television writer is given an opportunity to write a sitcom. The source of inspiration for the sitcom comes to the man from his plants.
---
2x14 Blue Man Down (January 19, 1987)
---
Two police officers try to break up a supermarket robbery, but the younger officer is killed. A new female partner helps the other officer avenge his friends death. He later discovers that his new partner is the ghost of an officer who died 12 years earlier.
---
2x13 Lane Change (January 12, 1987)
---
Traveling a deserted highway, a woman facing divorce sees her past through the windshield after she picks up a stranded woman.
---
2x12 The Eternal Mind (December 29, 1986)
---
A dying scientist volunteers to be the first person to merge with a computer.
---
2x11 What If...? (December 08, 1986)
---
A boy wonders what would happen if his parents did not return from one of their many social events.
---
2x10 The Pumpkin Competition (December 01, 1986)
---
An old spinster who is tired of losing a pumpkin competition recieves special advice from an agricultural professor.
---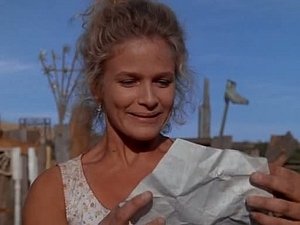 2x09 Thanksgiving (November 24, 1986)
---
When a dry well yields treasures, a man cashes in, while his stepdaughter repays the kindness of the "hole people."
---
2x08 Go to the Head of the Class (November 21, 1986)
---
A teacher's bizarre discipline causes two students to seek revenge with a spell culled from a rock song played backwards. Unfortunately something goes wrong when they cast the spell. When they attempt another spell to fix the problem they accidently remove the head of their teacher.
---
2x07 Life on Death Row (November 10, 1986)
---
An inmate is struck by lightning. He is given miraculous healing powers that spark a last-minute attempt to save him from the electric chair.
---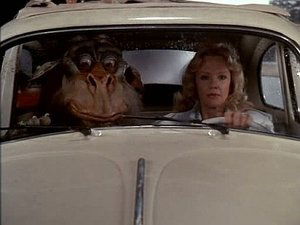 2x06 The Greibble (November 03, 1986)
---
A housewife has a very real nightmare. She encounters a large creature that has a taste for inanimate objects.
---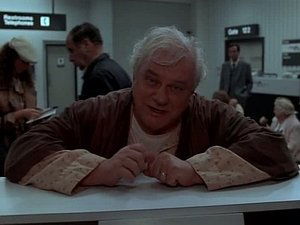 2x05 You Gotta Believe Me (October 20, 1986)
---
Awakened by a dream of a plane crashing outside his home, a man tries to convince people of his premonition.
---
2x04 Welcome to My Nightmare (October 13, 1986)
---
A horror movie buff's obsession with the girl next door lands him in a terrifying scene from Psycho.
---
2x03 Magic Saturday (October 06, 1986)
---
A man temporarily exchanges bodies with his grandson so that he can relive his youth on the baseball field. While the man enjoys his new life, the boy discovers his grandfather's old body is dying.
---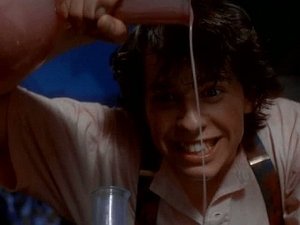 2x02 Miscalculation (September 29, 1986)
---
A high school student searching for a date accidently spills chemicals on a magazine and conjures up a dog. He tries desperately to create a beautiful woman, but things go terribly wrong.
---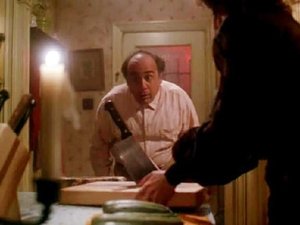 2x01 The Wedding Ring (September 22, 1986)
---
A wax museum dresser takes a ring from a statue. The ring transforms his overworked wife into a femme fatale.
---