Amazing Stories
Season 1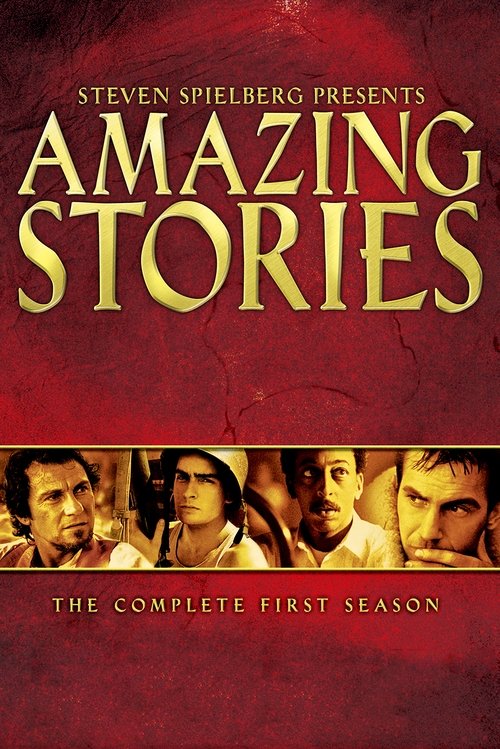 Amazing Stories
Season 1
First Air Date: September 29, 1985

| | | |
| --- | --- | --- |
| First Aired on | : | 1985 |
| Episodes | : | 24 episodes |
Episodes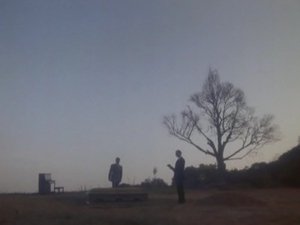 1x24 Grandpa's Ghost (May 25, 1986)
---
A man tries to reconcile his grandmother with the death of his grandpa. The ghost of the old man only appears in the presence of his wife.
---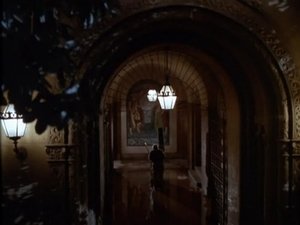 1x23 One For the Books (May 11, 1986)
---
An elderly custodian suddenly gains incredible knowledge.
---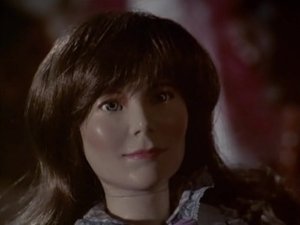 1x22 The Doll (May 04, 1986)
---
A lonely bachelor is fascinated by a doll he bought for his niece.
---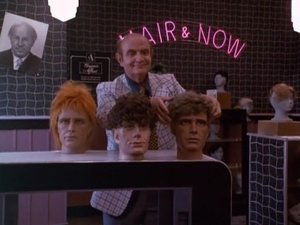 1x21 Hell Toupee (April 13, 1986)
---
A new toupee causes a man to feel an urge to kill the first lawyer he sees.
---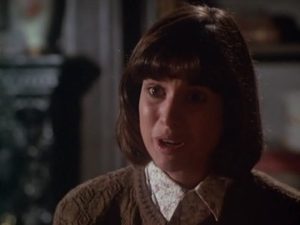 1x20 Secret Cinema (April 06, 1986)
---
A young woman believes that her mother, her fiance, and her psychiatrist are secretly filming her life.
---
1x19 Mirror, Mirror (March 09, 1986)
---
A popular horror novelist is terrorized by a strange figure in his bathroom mirror.
---
1x18 Dorothy and Ben (March 02, 1986)
---
After 40 years in a coma, Ben Dumpfy awakens and discovers that he can communicate with a seven-year-old girl who is in a coma after a bike accident.
---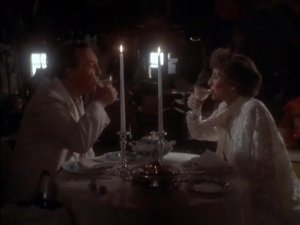 1x17 Boo! (February 16, 1986)
---
Ghosts in an attic try to get rid of a couple who move into their house.
---
1x16 Gather Ye Acorns (February 02, 1986)
---
On the advice from a mysterious little man, an 18-year-old boy begins to collect rare comics and toys. When he sells them as an old man, he gains wealth and happiness.
---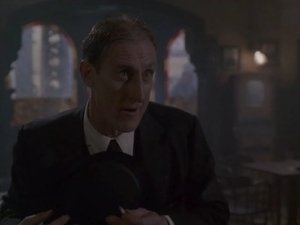 1x15 One For the Road (January 19, 1986)
---
During the Depression, several bar patrons hope to get insurance money by tricking a man into signing a policy with the hope that he will drink himself to death.
---
1x14 No Day at the Beach (January 12, 1986)
---
A GI tries to be a hero during an amphibious assault in Italy during World War II.
---
1x13 The Sitter (January 05, 1986)
---
Two young boys get the best of every sitter in town, until they meet one who uses voodoo to settle them down.
---
1x12 Vanessa in the Garden (December 29, 1985)
---
When an artist is devastated by the death of his wife, he finds a way for her to live on in his painting.
---
1x11 Santa '85 (December 15, 1985)
---
A little boy helps Santa when the legendary man is thrown in jail while delivering presents.
---
1x10 Remote Control Man (December 08, 1985)
---
A henpecked man finds comfort in a unique television set that bring lifelike images to him.
---
1x09 Guilt Trip (December 01, 1985)
---
The emotion Guilt feels overworked. He takes a vacation cruise and falls for the emotion Love.
---
1x08 Mr. Magic (November 17, 1985)
---
A fading illusionist has a last shot at greatness thanks to a deck of magic playing cards.
---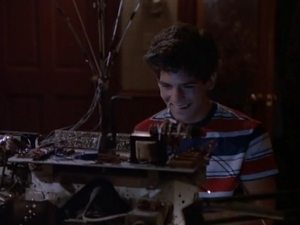 1x07 Fine Tuning (November 10, 1985)
---
Three high-school kids build an antenna that can catch signals from outer space. They learn that the aliens are big fans of 1950s American television and are coming to Hollywood to meet some of their favorite Earth stars.
---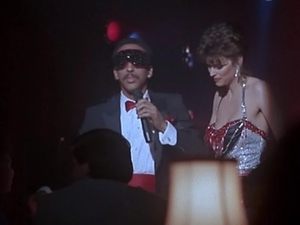 1x06 The Amazing Falsworth (November 05, 1985)
---
A psychic showman realizes that during a performance that someone in the audience wants to commit murder. Frightened, he calls the police, and the detective shows up to investigate.
---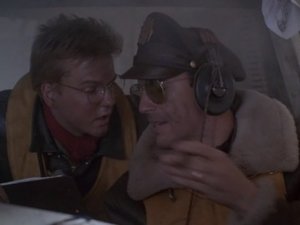 1x05 The Mission (November 03, 1985)
---
During World War II, men in an air force bomber are caught in a no win scenario when their belly gunner (an amateur artist) is trapped in his seat and the plane has no wheels for landing.
---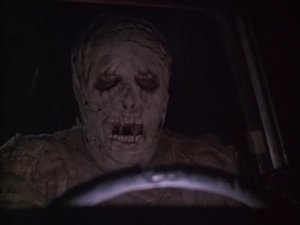 1x04 Mummy, Daddy (October 27, 1985)
---
An actor who's playing a mummy in a horror film learns that his wife has gone into labor and rushes to be with her---without removing his costume.
---
1x03 Alamo Jobe (October 20, 1985)
---
During the fight of the Alamo a young messenger is transported to twentieth century San Antonio.
---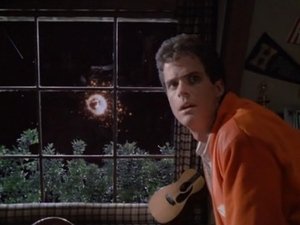 1x02 The Main Attraction (October 06, 1985)
---
A high school football player is magnetized by a fallen meteorite.
---
1x01 Ghost Train (September 29, 1985)
---
Trains of ages past are about to crash into the present world of a young boy.
---