How a Realist Hero Rebuilt the Kingdom
Season 1
How a Realist Hero Rebuilt the Kingdom
Season 1
First Air Date: July 04, 2021

| | | |
| --- | --- | --- |
| First Aired on | : | 2021 |
| Episodes | : | 13 episodes |
Episodes
1x13 Episode 13 (September 26, 2021)
---
---
1x12 Episode 12 (September 19, 2021)
---
---
1x11 Sacrifice the Plum Tree to Preserve the Peach Tree (September 12, 2021)
---
Souma and his entourage confront Vargas in his castle before hurrying off to Randel to regroup with the Forbidden Army. A stunning truth about Georg is revealed by Glaive, leading to a dramatic turn of events with Gaius and his forces at Altomura.
---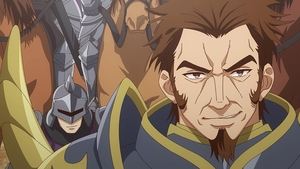 1x10 No Place of Joy Hath a Soldier (September 05, 2021)
---
Gaius leads an invasion force from Amidonia into the kingdom and lays siege to the city of Altomura. Meanwhile, in Randel, the Forbidden Army constructs a fort from which they engage Georg's forces, while Red Dragon City receives its own surprise attack.
---
1x09 Contrary to Wishes (August 29, 2021)
---
The Three Dukes meet to discuss what to do about King Souma. In Amidonia, Gaius receives word from Georg accepting his aid, and prepares to invade Elfrieden over the objections of his finance minister. Souma delivers his ultimatum to the Three Dukes.
---
1x08 The Forest in Labour (August 22, 2021)
---
Kaede leads an engineering corps, including Halbert, in constructing a road. As the work detail receives a royal inspection from Souma and Liscia, an urgent message from Aisha's father arrives, informing them of a natural disaster in their homeland.
---
1x07 Thus Saith the Elder (August 15, 2021)
---
Souma dispatches his magically-controlled mascot warrior to join an adventurer party. After securing funding with his team of accountants, Souma sets out to build a new port city and network of roads, but runs into opposition from the local residents.
---
1x06 The Wise Man Never Forsaketh an Advantage (August 08, 2021)
---
While at Lorelei, Souma overhears two soldiers arguing about whether to side with or against the new king. Hakuya reviews the political situation concerning the neighboring lands with the king. Souma and Liscia discuss the nature of their engagement.
---
1x05 Well Fed, Well Regarded (August 01, 2021)
---
Juna and Poncho close out their cooking show with their take on udon noodles. Marx steps down as prime minister, and as Hakuya fills the vacancy, he insists that Souma get some rest. Souma, Liscia, and Aisha take a tour of the castle town incognito.
---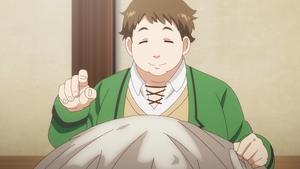 1x04 The Forefinger Twitches (July 25, 2021)
---
After Souma realizes the true gravity of Tomoe's ability, he ensures that it remains a secret, and that she is kept safe. Juna and Poncho host a program that shows how to prepare readily-available but unconventional ingredients during the food shortage.
---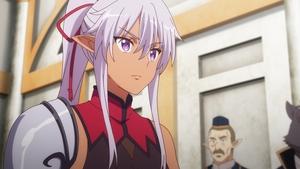 1x03 Let Not Me Be a Loyal Minister (July 18, 2021)
---
The results of the talent search are in, and the kingdom holds a recognition and award ceremony for the winners. Five uniquely talented individuals come before Souma to demonstrate their skills, and find a place for themselves within his royal court.
---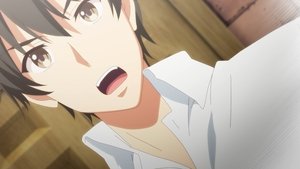 1x02 If You Possess an Aptitude, We'll Make Use of It (July 11, 2021)
---
Souma is checked for any magical powers, and puts his results to use with the administrative paperwork. Hoping to recruit more competent personnel for his staff, Souma sends out a nationwide broadcast offering prizes to the most talented in the land.
---
1x01 First Begin with a Hero (July 04, 2021)
---
University student Souma is suddenly summoned as a hero to the kingdom of Elfrieden, which is facing a number of crises, both foreign and domestic. Souma confers with the king and prime minister, after which the king makes a stunning announcement.
---