Oh My Baby
Season 1
Oh My Baby
Season 1
First Air Date: May 13, 2020

| | | |
| --- | --- | --- |
| First Aired on | : | 2020 |
| Episodes | : | 32 episodes |
Episodes
1x32 Episode 32 (August 27, 2020)
---
---
1x31 Episode 31 (August 26, 2020)
---
---
1x30 Episode 30 (August 20, 2020)
---
---
1x29 Episode 29 (August 19, 2020)
---
---
1x28 Episode 28 (August 13, 2020)
---
---
1x27 Episode 27 (August 12, 2020)
---
---
1x26 Episode 26 (August 06, 2020)
---
---
1x25 Episode 25 (August 05, 2020)
---
---
1x24 Episode 24 (July 30, 2020)
---
---
1x23 Episode 23 (July 29, 2020)
---
---
1x22 Episode 22 (July 23, 2020)
---
---
1x21 Episode 21 (July 22, 2020)
---
---
1x20 Episode 20 (July 16, 2020)
---
---
1x19 Episode 19 (July 15, 2020)
---
---
1x18 Episode 18 (July 09, 2020)
---
---
1x17 Episode 17 (July 08, 2020)
---
---
1x16 Questions About Things That Disappear (July 02, 2020)
---
I Sang comes back from his trip and sees Ha Ri at the hospital. Ha Ri pours her heart to I Sang to talk him out of a break-up and I Sang finally realizes that he cannot be away from Ha Ri. "The Baby" Editing Department and Ha Ri get bad news from the executives and decide to give all out to save "The Baby".
---
1x15 Love, What Can We Do About It? (July 01, 2020)
---
I Sang feels guilty because he thinks he makes Ha Ri's life miserable and Ha Ri says she would give up a child. Jeong Won finally tells Jae Young why she left him and Do Ah and that she wants to get back together with him. And I Sang makes up his mind after an unexpected encounter and decides to do something for Ha Ri.
---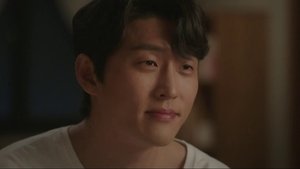 1x14 Grown-ups Only Cry for Real (June 25, 2020)
---
Jae Young happens to stay at the hospital for Ha Ri's dad, Tae Seob and tells him how Ha Ri was at her grade school graduation without her dad. I Sang receives the test results and tries to reach Ha Ri to tell about it, but something goes wrong. And Jae Young hears some strange noise from Ha Ri's house and decides to break into it.
---
1x13 Why Life Brings Us Hardships (June 24, 2020)
---
I Sang is finally ready to propose to Ha Ri and her colleagues helps him planning for the proposal. Hyo Joo tries to make moves to win Eu Ddeum's heart but it looks like a long way to go. One night, Jae Young and Ha Ri happen to stay at home together without Ok Ran and Do Ah in the dark due to a blackout. Jae Young takes the moment as a chance to confess his feelings for Ha Ri.
---
1x12 Grown-ups Leave a Place to Go Back to (June 18, 2020)
---
Ha Ri decides to stay together with I Sang. While things go well for Ha Ri and I Sang, Jae Young suffers from seeing the two together. Ok Ran is no help for Jae Young to ease his mind because she is caught between I Sang and Jae Young when it comes to choosing one for Ha Ri's future husband. I Sang gets a gift certificate for a bed and breakfast when buying a jewelry for Ha Ri and he plans a weekend trip with her.
---
1x11 No Words Can Express How Much I Love You and How Sorry I Am (June 17, 2020)
---
Ha Ri has a hard time to accept that I Sang is infertile as well. While I Sang tries to find ways to stay together, Ha Ri tries to move away from him. Meanwhile, Jae Young tries to interrupt between Ha Ri and I Sang and persuades both to break up with each other.
---
1x10 The Moments We Say It's Love 2 (June 11, 2020)
---
Ha Ri spends busy days after becoming editor-in-chief. She barely gets to even see her boyfriend. Meanwhile, Jae Young can't hide the fact that he has feelings for Ha Ri.
---
1x09 The Moments We Say It's Love (June 10, 2020)
---
I Sang and Ha Ri start dating, and despite Ha Ri's effort to keep their relationship secret, all of her team members find out instantly. When Jae Young finds out that Ha Ri is dating I Sang, he gets shocked. Meanwhile, the editing department members of "The Baby" come up with a project to secure Ha Ri the position she rightfully deserves.
---
1x08 I Like You, I Sang (June 04, 2020)
---
Eu Ddeum decides to confess his feelings to Ha Ri in a more serious way and asks around on how to do it properly. Ha Ri remembers her first encounter with I Sang and how she kissed him. She feels awkward about it until she finds out that I Sang saw her diary. She goes up to him and honestly shares her feelings.
---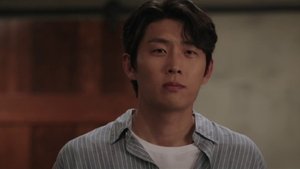 1x07 Feelings Can Be Complicated (June 03, 2020)
---
---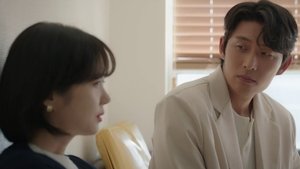 1x06 What's Going On Between Ha Ri and I Sang? (May 28, 2020)
---
Ha Ri is feeling antsy ever since the trip with I Sang and I Sang also goes through mild hallucinations, missing Ha Ri. Jae Young feels oddly jealous about the two and tells Ha Ri to only focus on finding a sperm donor. Meanwhile, Ha Ri's personal information spreads across online and she finds a way to speak up for herself.
---
1x05 Ha Ri's Target (May 27, 2020)
---
Ha Ri acts aggressively to persuade Eu Ddeum to participate in sperm donation. At first, it seemed as if Eu Ddeum was optimistic about the whole process until he pointed out how he wanted to tell his parents about his future child first. Meanwhile, Ha Ri ends up going on a business trip with I Sang. However, due to a rainstorm, they have no choice but to stay the night together.
---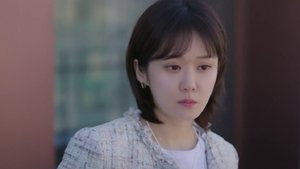 1x04 I Thought I Knew (May 21, 2020)
---
The mom subscribers of "The Baby" starts a boycott at the news of Ha Ri's illegal sperm incident. The company's reputation is tarnished and Ha Ri is humiliated in front of all her colleagues. She thought she knew what it would be like to be a mom, but realizes that maybe she didn't. Ha Ri wanders off the streets after being suspended for a month at work.
---
1x03 Ha Ri's Single Life (May 20, 2020)
---
Ha Ri declares that she won't get married for the rest of her life in front of Jae Young and Eun Young. But she has all the intention to give birth to her child. She then looks for other ways to get pregnant. When she gets in touch with a donor who is willing to provide his sperm for a small price, the police barges in to arrest the donor. Nonetheless, Ha Ri's goal to find a sperm donor remains firm.
---
1x02 Ha Ri's Decision (May 14, 2020)
---
Jae Young asks Ha Ri if she wants him to set her up with a guy. Ha Ri tells I Sang that they should avoid each other.
---
1x01 When It's Too Late (May 13, 2020)
---
Ha Ri works at a magazine company and is in charge of a baby magazine called "The Baby". She struggles to communicate with the readers who aren't supportive of a baby magazine led by a single woman. One day, she visits an ob-gyn and finds out that she has endometriosis.
---