Ultraman Z
Specials
Ultraman Z
Specials
First Air Date: June 05, 2020

| | | |
| --- | --- | --- |
| First Aired on | : | 2020 |
| Episodes | : | 18 episodes |
Episodes
0x18 Z & Zero Voice Drama #13: Ultra Medals (September 19, 2020)
---
There is a lot of talk about the progress of new item, developed by Ultraman Cosmos. Zero and Z talk to each other about what kind of Ultraman power they want to use. What did the two dreams of swelling will choose from each other... and what is that?
---
0x17 Z & Zero Voice Drama #12: Robots Are Reliable! (September 12, 2020)
---
Z envies the high defense power of the bot. The story of King Joe also comes up from the topic of not wanting to turn to the enemy. Unusually a conversation like a normal disciple and a master...?
---
0x16 Z & Zero Voice Drama #11: Master Zero's Father (September 05, 2020)
---
Since Zero was in communication with his father, Ultraseven, he talked about the severe training that Seven and Leo were doing in the past. Can Z call himself Seven one day!?
---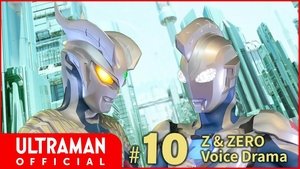 0x15 Z & Zero Voice Drama #10: Alien Barossa (August 22, 2020)
---
Z is impressed by the story of Zero, who came back after fighting against Alien Barrossa. However, the story flows from there unexpectedly...? Ultra Shock!
---
0x14 Z & Zero Voice Drama #09: Brother of Steel (August 15, 2020)
---
Jean-Nine finally visits Zero. Z speaks about information that he heard from scratch, but it was all about Jean-Nine's brother Jean-Bot. And what information did you finally hit?
---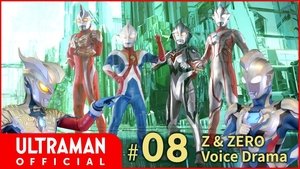 0x13 Z & Zero Voice Drama #08: Other Space-Time Ultramen (August 08, 2020)
---
Z, who runs into the doubt that he doesn't see his seniors that used to train in the Land of Light, is informed by Zero that some Ultras aren't originally from the Land of Light.
---
0x12 Z & Zero Voice Drama #07: Come Back in Time (August 01, 2020)
---
Z manages to take a cheating trick to start teaching from scratch as a master. However, he is scolded by Zero... Z, who wants to become a disciple of everything, and Zero, who does not want to become a master of anything, is this the begining of an endless feud!?
---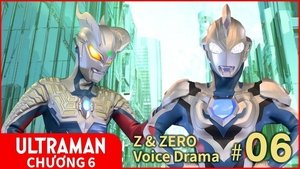 0x11 Z & Zero Voice Drama #06: Ultra Z Riser (July 25, 2020)
---
---
0x10 Z & Zero Voice Drama #05: Ultraman and the Ancient Story (July 18, 2020)
---
---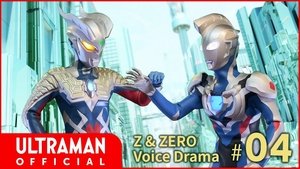 0x09 Z & Zero Voice Drama #04: The Reliable Capsule Kaiju (July 11, 2020)
---
Z doubts on the words of Zero that there are good and evil monsters. It is said that some monsters fight alongside their fellow Ultra Warriors and Zero starts teaching him about his self-proclaimed disciple.
---
0x08 Z & Zero Voice Drama #03: Teacher's Friend (July 04, 2020)
---
Z decides to see the origins of his mentor, Ultraman Zero. However, He encounters a flame guy who called himself Glen Fire.
---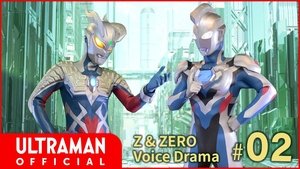 0x07 Z & Zero Voice Drama #02: If You Met an Invisible Kaiju (June 27, 2020)
---
Encouraged by Zero to study at the Space Garrison training school first, Z recounts a lecture about an "invisible monster" that came out from the "Monster Ecology" class, but his memory on the subject is a bit lacking.
---
0x06 Z & Zero Voice Drama #01: The Story of the Encounter Between Z and Zero (June 20, 2020)
---
Z ambushes Zero to apply for an apprenticeship. While nervous, Z attacked and said "Please make me as your disciple!?" during their first encounter.
---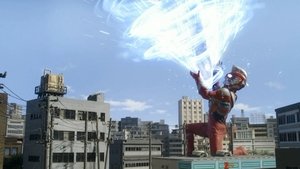 0x05 Re: Storage (December 26, 2020)
---
---
0x04 Bonds of Masters and Disciples (November 07, 2020)
---
Together with our protagonist Haruki Natsukawa, the young warrior Ultraman Z has gained a new power and once again reaffirmed the bonds of friendship. Now, Z looks back on the battles he has fought with Zero and Geed, while his mentor, Zero, reminisces about the passionate bonds formed by his juniors. Don't miss this special highlights reel as Ultraman Z enters its endgame and approaches its climax!
---
0x03 Special Airborne Armor Secret File (August 29, 2020)
---
Ultraman Z fused with the brave youth Haruki Natsukawa to protect the peace on Earth. This special highlights reel introduces the robots of the Anti-Monster Robot Force STORAGE that valiantly fight side by side with Z against Kaiju! Keep an eye out for the heroic figure of the world's first anti-monster robot! Featuring a special robot with deep ties to Ultraman! Watch this episode and join the chant!
---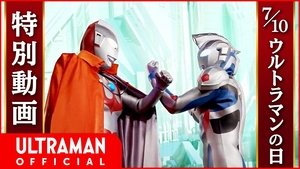 0x02 Ultraman Day Special Movie (July 10, 2020)
---
In celebration of Ultraman Day (the anniversary of Ultraman's first appearance on Japanese television on July 10, 1966), Tsuburaya Productions has released a new short film in which the new hero Ultraman Z pays his respects to the original Ultraman. In the ULTRAMAN DAY SPECIAL MOVIE, the nervous young Ultraman pays a visit to five of the original Ultra Brothers and also learns the "Cross Touch," a symbol of the connection between Ultramen.
---
0x01 Ultraman Z Special Movie (June 05, 2020)
---
---