It's Your Move
Season 1
It's Your Move
Season 1
First Air Date: September 26, 1984

| | | |
| --- | --- | --- |
| First Aired on | : | 1984 |
| Episodes | : | 18 episodes |
Episodes
1x18 Goodbye, Farewell, and Amen (February 23, 1985)
---
The story of Julie Burton, a cheerleader. But, strangely enough, a cheerleader without cheer. For a perverse crime is about to strike Julie down. A crime from the hands of one she trusted.
---
1x17 The Experts (February 16, 1985)
---
Acting on Matt's financial advice, Norman and Dwight make a killing on the stock market. But rather than dining out on their new-found wealth, they soon find themselves singing for their supper.
---
1x16 A Woman Is Just a Woman (February 09, 1985)
---
When Eileen turns down a marriage proposal, opting for Norman's affections over fame and fortune, Norman feels obliged to make an equally noble gesture.
---
1x15 Eli's Song (February 02, 1985)
---
When a reluctant Norman is appointed coach of the high school's losing soccer team, Matt persuades him to give Eli the opportunity of a lifetime and make him second-string goalie...
---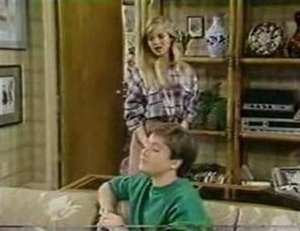 1x14 Caught in the Act (January 26, 1985)
---
Eileen's image of her perfect son is permanently shattered after his scheme to get her a well-deserved pay-rise backfires.
---
1x13 The Dregs of Humanity (2) (January 09, 1985)
---
The apparant success of Matt and Eli's ""band"" hits a snag when various money-hungry lowlifes sue the nonexistant group for 25 million dollars. In order to save face, Matt and Norman collaborate on a way to kill-off the band by driving Norman's new car off a cliff and scattering the band's clothing around the scene of the accident.
---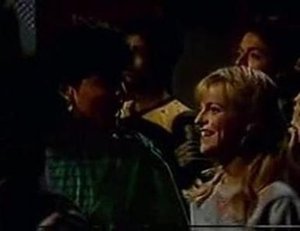 1x12 The Dregs of Humanity (1) (January 02, 1985)
---
The band Matt and Eli put together for the school dance creates an impression that is out of this world, and trouble that leaves the boys' bones ratling.
---
1x11 The Christmas Show (December 19, 1984)
---
The Burton family is poised to celebrate their Christmas in their traditional fashion, complete with Christmas-day bowling, guacamole, and picking up the San Diego channel on their aluminum Christmas tree. Norman, however, has more traditional plans that include thick, gooey egg nog and making his own Christmas presents. Plans go awry when traditions clash. Matt saves the day and still successfully makes Norman look like a fool.
---
1x10 Don't Leave Home Without It (December 12, 1984)
---
When Norman gets a new credit card, it means two things - a romantic weekend alone with Eileen and freedom from Matt's economic clutches.
---
1x09 Top Dog (December 05, 1984)
---
Matthew finds he has created a monster when his scheme to prevent Norman from replacing his retiring teacher goes horribly wrong.
---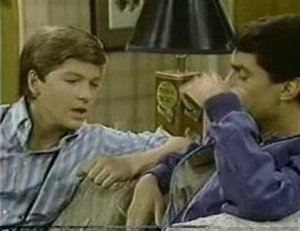 1x08 The Rival (November 28, 1984)
---
Matt is determined to break up his mother's and Norman's relationship and hits on a scheme guaranteed to drive Norman into a jealous rage - a trait his mother despises in men.
---
1x07 Dad and Me (November 21, 1984)
---
When burglars clean out the Burtons' apartment, Matt and Norman are forced into an unlikely partnership - posing as father and son on a TV game show in the hope of furniture...
---
1x06 Love Letters (November 14, 1984)
---
Romance may be slipping through Matt and Norman's fingers as a web of suspicion surrounds love letters each receives from supposed secret admirers
---
1x05 Pajama Party (October 31, 1984)
---
Matt and Eli plan their greatest conspiracy - bugging Julie's pajama party!
---
1x04 Night Work (October 24, 1984)
---
For the first time in his young life, con-artist Matt meets resistance to his devious courting strategies, which are complicated by some clever monkey business from his new neighbour, Norman.
---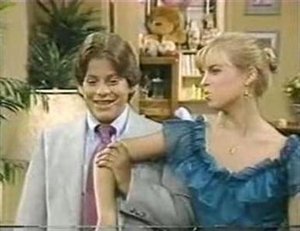 1x03 Dating Games (October 17, 1984)
---
In a rare righteous moment, Matt assures his friend Eli of a date with Julie to the Harvest Ball. Julie has no intention of dating 'this lower life-form', forcing Matt into his bag of tricks to save face.
---
1x02 Put to the Test (October 03, 1984)
---
Matt's plans to sell answers to an upcoming English test hit a snag when his teacher goes on maternity leave.
---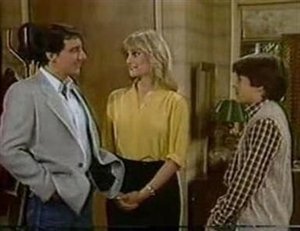 1x01 Pilot (September 26, 1984)
---
Imagine J.R. Ewing at the age of 14. That's Matthew Burton. Imagine Matthew Burton 20 years on. That's Norman Lamb. When Norman moves into the apartment across the hall and takes a shine to Mrs Burton, Matthew moves into action with a fiendish opening gambit. Will it soon be checkmate, or has Matthew finally met his match?
---