Transformers: War for Cybertron: Siege
Siege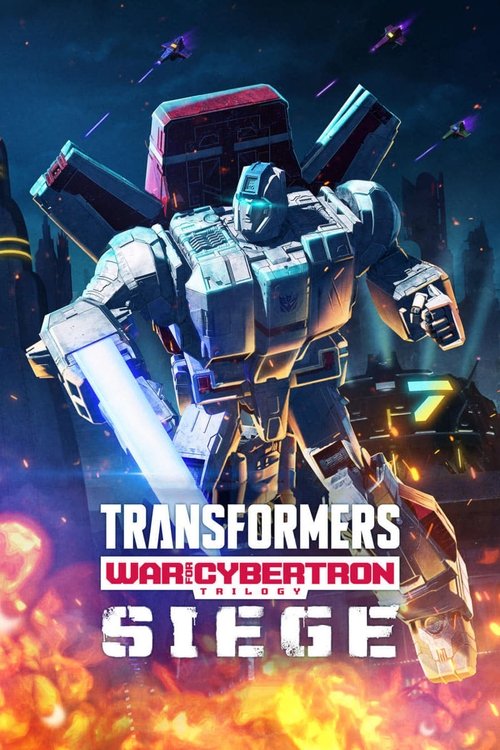 Transformers: War for Cybertron: Siege
Siege
First Air Date: July 29, 2020

| | | |
| --- | --- | --- |
| First Aired on | : | 2020 |
| Episodes | : | 6 episodes |
The war that has torn apart their home planet of Cybertron is at a tipping point. Two leaders, Optimus Prime and Megatron, both want to save their world and unify their people, but only on their own terms. Outnumbered, outgunned, and under SIEGE, the battle-weary Autobots orchestrate a desperate series of counterstrikes on a mission that, if everything somehow goes right, will end with an unthinkable choice: kill their planet in order to save it.
Episodes
1x06 Episode 6 (July 30, 2020)
---
Optimus struggles to obtain the Allspark. Megatron figures out Optimus' plan and orders an attack on the Autobots, who receive an unexpected assist.
---
1x05 Episode 5 (July 30, 2020)
---
Jetfire offers to help Optimus retrieve the Allspark. Bumblebee, Cog and Arcee go on a mission for energon; Wheeljack tries to get the Ark to fly.
---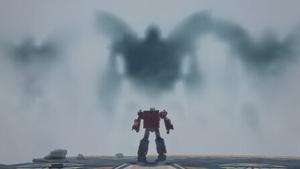 1x04 Episode 4 (July 30, 2020)
---
Elita casts doubt on Optimus' plan, which includes fixing a Spacebridge. Optimus appeals to the Guardians for help and Bumblebee receives a high honor.
---
1x03 Episode 3 (July 30, 2020)
---
Optimus has a plan but needs Ratchet's help. Ultra Magnus is tortured for information while Starscream continues to foster dissent among the Seekers.
---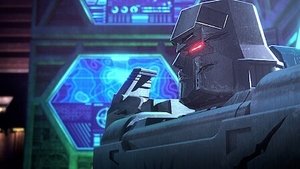 1x02 Episode 2 (July 30, 2020)
---
Megatron receives a surprise visitor; Shockwave reveals how finding the mythical Allspark can help defeat the Autobots. The Decepticons lay a trap.
---
1x01 Episode 1 (July 30, 2020)
---
Megatron urges Optimus Prime to accept a treaty, while Starscream questions Jetfire's leadership. The Autobots try to recruit Bumblebee to their side.
---