When My Love Blooms
Season 1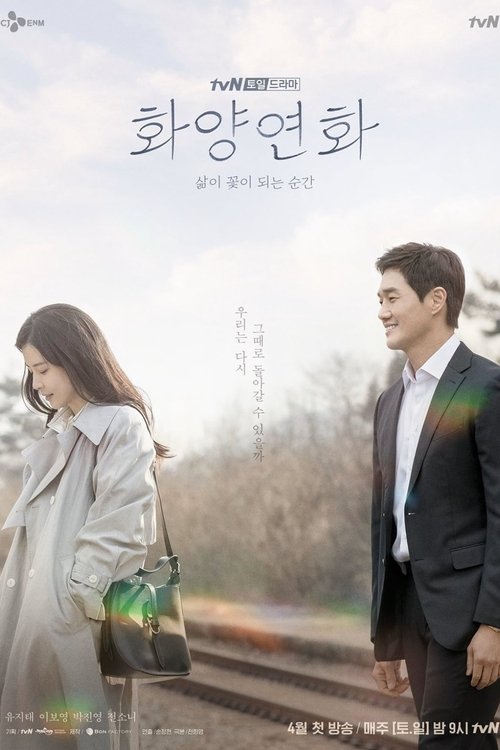 When My Love Blooms
Season 1
First Air Date: April 25, 2020

| | | |
| --- | --- | --- |
| First Aired on | : | 2020 |
| Episodes | : | 16 episodes |
Twenty years ago, Yoon Ji Soo fell in love with a man who made her heart sing.
Episodes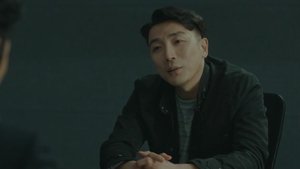 1x16 Ji Su's Birthday (June 14, 2020)
---
During the extraordinary shareholders' meeting, Jae Hyun asks in earnest for their support in creating a better Hyung Sung Group, and Seo Kyung anxiously waits for the outcome. Meanwhile, Chairman Jang and his executives stand trial, and Ji Su says her final words to Se Hun, who gets released from custody cleared of any charges.
---
1x15 Jae Hyun's Stabbing (June 13, 2020)
---
After hearing about Jae Hyun's attack, Chairman Jang takes advantage of the opportunity to fight back. Kwon Pil Ho, the man who stabbed Jae Hyun, asks for Se Hun's help, but Se Hun ignores him. Meanwhile, Ji Su figures out Se Hun's involvement in the stabbing and reports him to the police.
---
1x14 The Unfair Dismissal (June 07, 2020)
---
Jae Hyun is close to getting his revenge against Chairman Jang. Ji Su asks Jae Hyun to do something about the unfair dismissal of her friend Sun Hee, but Jae Hyun says he can't. However, when he sees her take things into her own hands, he realizes what barrier was between them. Later, Jae Hyun asks Ji Su to meet him.
---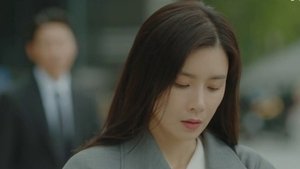 1x13 Seo Kyung's Demolition Crew (June 06, 2020)
---
Ji Su gets put under pressure between her landlord, Seo Kyung, and her demolition crew. However, she firmly stands her ground. Jae Hyun ends up taking Ji Su to the hospital, and later, files a divorce suit while moving out. Seo Kyung begins to harass Ji Su and the people around her. Ji Su, who can't stand it anymore, heads to Jae Hyun's hotel for revenge.
---
1x12 Hyung Gu's Diary (May 31, 2020)
---
Ji Su holds a funeral for Hyung Gu, and Jae Hyun stays by Ji Su's side. Ji Su finds Hyung Gu's diary, and she gets to know that Hyung Gu was the one who charged Jae Hyun's father. Jae Hyun gives Seo Kyung the divorce form, but Seo Kyung gives it to Ji Su saying that she will never divorce Jae Hyun.
---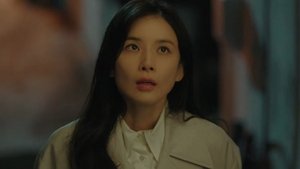 1x11 Hyung Gu's Apology (May 30, 2020)
---
San asks Jae Hyun what he's planning to do next. Ji Su loses her job at the piano academy. Hyung Gu tells Jae Hyun that he was the one who prosecuted Jae Hyun's father for illegal labor acts. Meanwhile, Ji Su gets a call from the sanatorium that Hyung Gu is in a critical condition.
---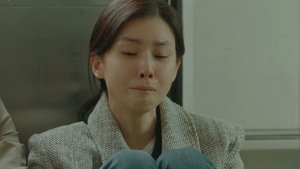 1x10 Young Min's Decision (May 24, 2020)
---
Ji Su still misses her mom and Ji Young so much, and Jae Hyun consoles Ji Su. Jun Seo gets to hear the rumor regarding Jae Hyun and Ji Su, and he beats Young Min saying that he wants him to die. Ji Su tells Young Min what happened to her long ago. Meanwhile, Young Min decides to leave school.
---
1x09 A Birthday Cake (May 23, 2020)
---
Jae Hyun installs a surveillance camera and a door lock at Ji Su's house. Jae Hyun tells Ji Su that he will go back to her even if it takes some time. Seo Kyung says she can't divorce Jae Hyun. San warns Ji Su not to see Jae Hyun anymore. Meanwhile, Hyung Sung offers Young Min a scholarship to study abroad.
---
1x08 Leon (May 17, 2020)
---
Young Woo tells Jae Hyun that he won't accept Jae Hyun to be with Ji Su. Ji Su tells Se Hun that she won't go back to him. Jae Hyun wants to protect Ji Su no matter what, but Ji Su decides to get far away from him. Meanwhile, San gets to know what happened to Jun Seo at school.
---
1x07 Down Memory Lane (May 16, 2020)
---
Jae Hyun and Young Woo can't comprehend why Ji Su went back to Se Hun. Se Hun confesses his feeling for Ji Su and goes to Se Hun to protect her. Meanwhile, back in 1995, Jae Hyun, who was under investigation, faces Ji Su's father's punishment, and Ji Su leaves to study abroad for Jae Hyun.
---
1x06 Opportunity Cost (May 10, 2020)
---
Jae Hyun's mother tells him that he shouldn't do anything even if he met Ji Su again. Ji Su tells Hye Jung that she met Jae Hyun, and Hye Jung worries about Ji Su getting hurt. Se Hun asks for Seo Kyung's cooperation saying that they have the same goal. Meanwhile, Se Hun wants Ji Su to give up custody.
---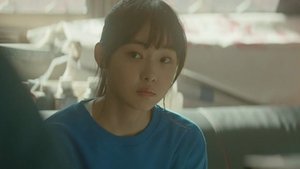 1x05 People Who Are Destined To Meet Again (May 09, 2020)
---
San tells Jae Hyun that he will kick out Jae Hyun if he makes Seo Kyung cry. Seo Kyung tells Jae Hyun that they're even since she also cheated on him. Ji Su starts working at a restaurant to earn money to compensate for the ruined dress. Meanwhile, Se Hun gets to know what happened to Young Min at school.
---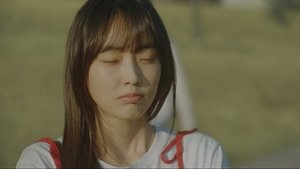 1x04 Jae Hyun's Dream (May 03, 2020)
---
Ji Su gets out of the lockup, and she thinks it's strange that Jae Hyun keeps changing his stance about the temporary workers. Jae Hyun asks Ji Su if she wants to get a desk job, but Ji Su refuses his offer. Meanwhile, Young Min passes out all of a sudden, and Jae Hyun takes him to the hospital.
---
1x03 The Losing Side (May 02, 2020)
---
Seo Kyung asks Jae Hyun what is going on between Jae Hyun and Ji Su. Jae Hyun tells Young Min that he is sure Jun Seo is responsible for what happened. Young Min's grades go down and he is worried. Meanwhile, Jae Hyun tells Ji Su not to participate in the protest against Hyung Sung Supermarket.
---
1x02 Ji Su's Sleepless Night (April 26, 2020)
---
Ji Su tells Jae Hyun that it's uncomfortable for her to talk about the old days. Jae Hyun gets to know that Ji Su got divorced, and he wants to help her in any way. Jae Hyun orders Jun Woo to keep an eye on Ji Su, and he realizes that Ji Su is one of the protesters. Meanwhile, Seo Kyung wants to hold the School Violence Committee.
---
1x01 Love Letter (April 25, 2020)
---
Jae Hyun gets out of prison after four years. San tells Jae Hyun to manage Hyung Sung Supermarket instead of becoming the group's vice-chairman. Ji Su watches the movie "Love Letter" on TV and thinks of her old days. Jae Hyun goes to Jun Seo's school because of Jun Seo, and he gets to meet Ji Su there.
---