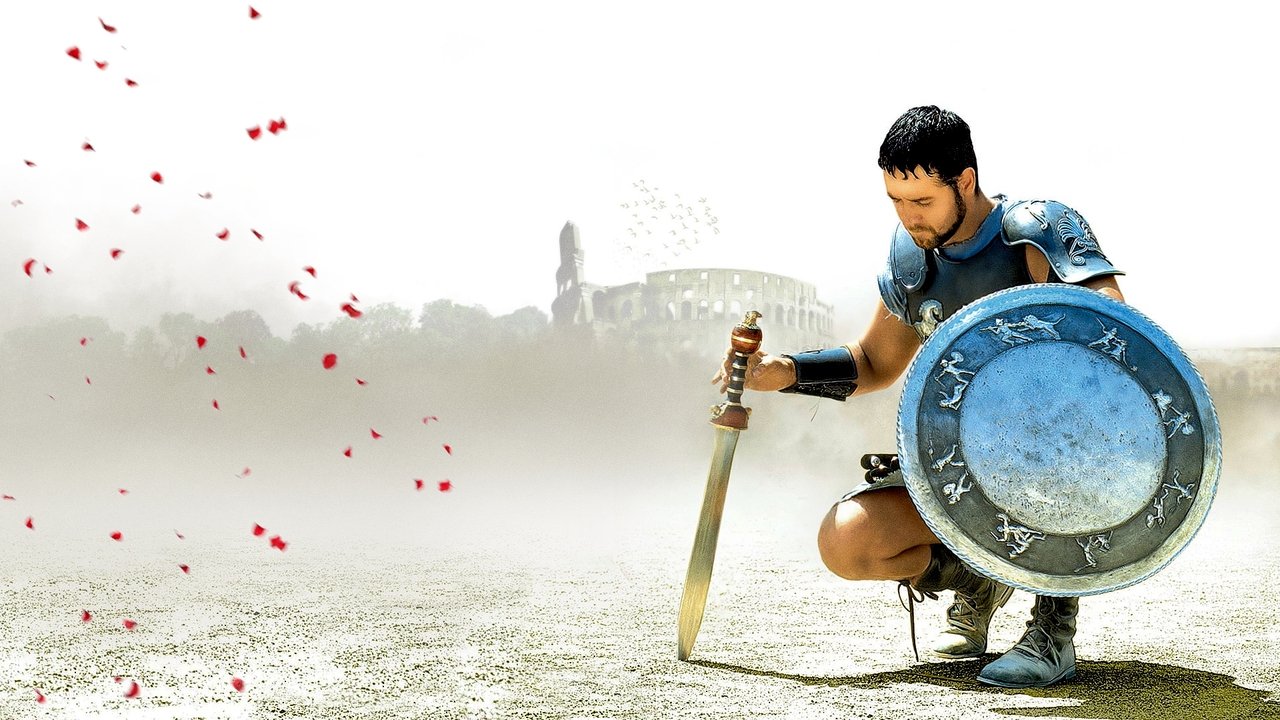 About the film
rome, italy parent child relationship gladiator arena senate roman empire emperor slavery ancient rome epic revenge battlefield slave auction historical fiction ancient world combat chariot philosopher barbarian horde 2nd century successor commodus maximus
Gladiator
Release Date: May 04, 2000

| | | |
| --- | --- | --- |
| Year | : | 2000 |
| Slogan | : | «A hero will rise.» |
| Genres | : | Action, Drama, Adventure |
| Production Companies | : | Universal Pictures, Scott Free Productions, Red Wagon Entertainment, Mill Film, C & L, Dawliz, DreamWorks Pictures |
| Director | : | Ridley Scott |
| Producers | : | Ridley Scott, David Franzoni, Branko Lustig, Branko Lustig, Douglas Wick, Louis DiGiaimo, Walter F. Parkes, Laurie MacDonald, Terry Needham, Stephanie Corsalini, Jeremy Johns, Terry Blyther, Mustapha Charif, Kathleen Mackie Higgins, Mike Higgins, Ty Warren, Hamid Ait Timaghrit, Yann Mari Faget, Sallie Beechinor, Billy Dowd, Lesley Keane, Barbara L. Roche, Pia Zammit, Rob Martin |
| Writers | : | David Franzoni, David Franzoni, John Logan, William Nicholson |
| RunTime | : | 155 mins. |
| Budget | : | 103000000 |
| Revenue | : | 465361176 |
In the year 180, the death of emperor Marcus Aurelius throws the Roman Empire into chaos. Maximus is one of the Roman army's most capable and trusted generals and a key advisor to the emperor. As Marcus' devious son Commodus ascends to the throne, Maximus is set to be executed. He escapes, but is captured by slave traders. Renamed Spaniard and forced to become a gladiator, Maximus must battle to the death with other men for the amusement of paying audiences.
Want to see ?
Clip: Are You Not Entertained Clip
Trailer: Paramount Movies Trailer
Clip: Every Gladiator Battle Scene
Trailer: Theatrical Trailer
Featurette: Gladiator Wins Costume Design: 2001 Oscars
Featurette: "Gladiator" and "U-571" winning Oscars® for Sound and Sound Editing
Featurette: "Gladiator" winning the Oscar® for Visual Effects
Featurette: "Gladiator" winning Best Picture | 73rd Oscars (2001)
Featurette: Russell Crowe winning Best Actor
Featurette: Director Ridley Scott discussing "Gladiator"
Reviews
There are no reviews yet
If you like
Gladiator

, you may like:
Lists that contains
Gladiator

: