About the film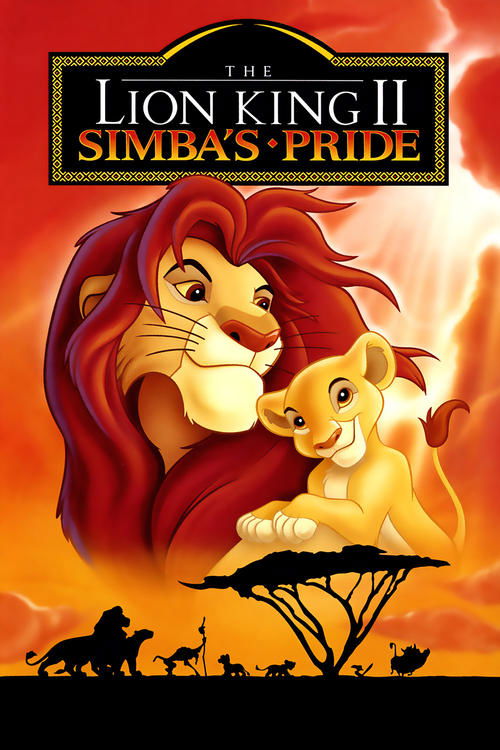 africa baby lion friendship father daughter relationship
The Lion King II
: Simba's Pride
Release Date: October 24, 1998

| | | |
| --- | --- | --- |
| Year | : | 1998 |
| Slogan | : | «The Circle of Life Continues...» |
| Genres | : | Family, Adventure, Animation, Action |
| Production Companies | : | Disney Television Animation, DisneyToon Studios, Walt Disney Pictures |
| Director | : | Darrell Rooney |
| Producers | : | Jeannine Roussel, Jamie Thomason, Brian Cole, Lucy D'Ambrosio, Bruno Bottcher, Melinda Carrilla |
| Writers | : | Jonathan Roberts, Linda Woolverton, Irene Mecchi, Flip Kobler, Cindy Marcus |
| RunTime | : | 81 mins. |
The circle of life continues for Simba, now fully grown and in his rightful place as the king of Pride Rock. Simba and Nala have given birth to a daughter, Kiara who's as rebellious as her father was. But Kiara drives her parents to distraction when she catches the eye of Kovu, the son of the evil lioness, Zira. Will Kovu steal Kiara's heart?
Want to see ?
Trailer: The Lion King II - Simba's Pride (1998) Video Trailer [1080p HD]
Featurette: Opening to The Lion King II: Simba's Pride 1998 VHS
Clip: The Lion King Simba's Pride Zira Confronts Simba
Teaser: Lion King II Simba's Pride (teaser)
Clip: On The Road (Some Pokemon-loving dude Style)
Clip: The Lion King 2: Simba's Pride - "He Lives In You"
Trailer: The Lion King 2 Official Trailer
Reviews
There are no reviews yet
If you like
The Lion King II: Simba's Pride

, you may like:
Lists that contains
The Lion King II: Simba's Pride

: