About the film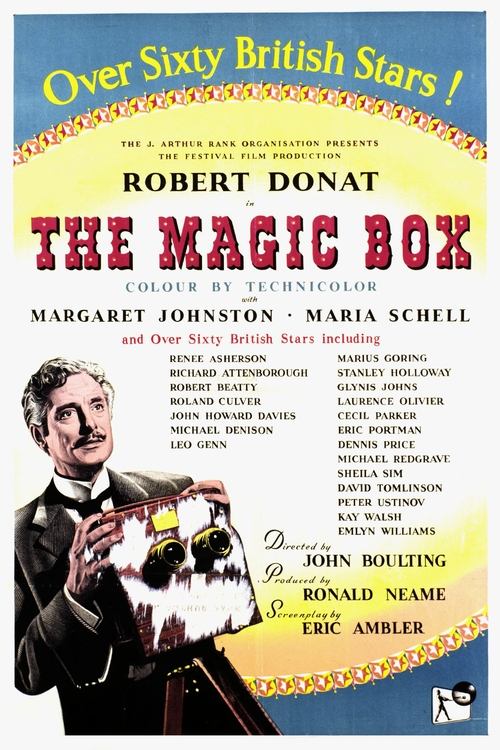 The Magic Box
Release Date: January 01, 1952

| | | |
| --- | --- | --- |
| Year | : | 1952 |
| Slogan | : | «A rich and deeply moving story of a man whose achievement opened up a new world, and of the two women whose love and sacrifices made it possible!» |
| Genres | : | Drama |
| Production Companies | : | Festival Film Productions |
| Director | : | John Boulting |
| Producers | : | Ronald Neame, Bob McNaught, John Redway |
| Writers | : | Eric Ambler, Ray Allister |
| RunTime | : | 118 mins. |
| Revenue | : | 110372 |
Now old, ill, poor, and largely forgotten, William Freise-Greene was once very different. As young and handsome William Green he changed his name to include his first wife's so that it sounded more impressive for the photographic portrait work he was so good at. But he was also an inventor and his search for a way to project moving pictures became an obsession that ultimately changed the life of all those he loved.
Want to see ?
Clip: Clip from "The Magic Box" (1951)
Clip: The Magic Box (1951) - You must be a very happy man.
Reviews
There are no reviews yet
Lists that contains
The Magic Box

: