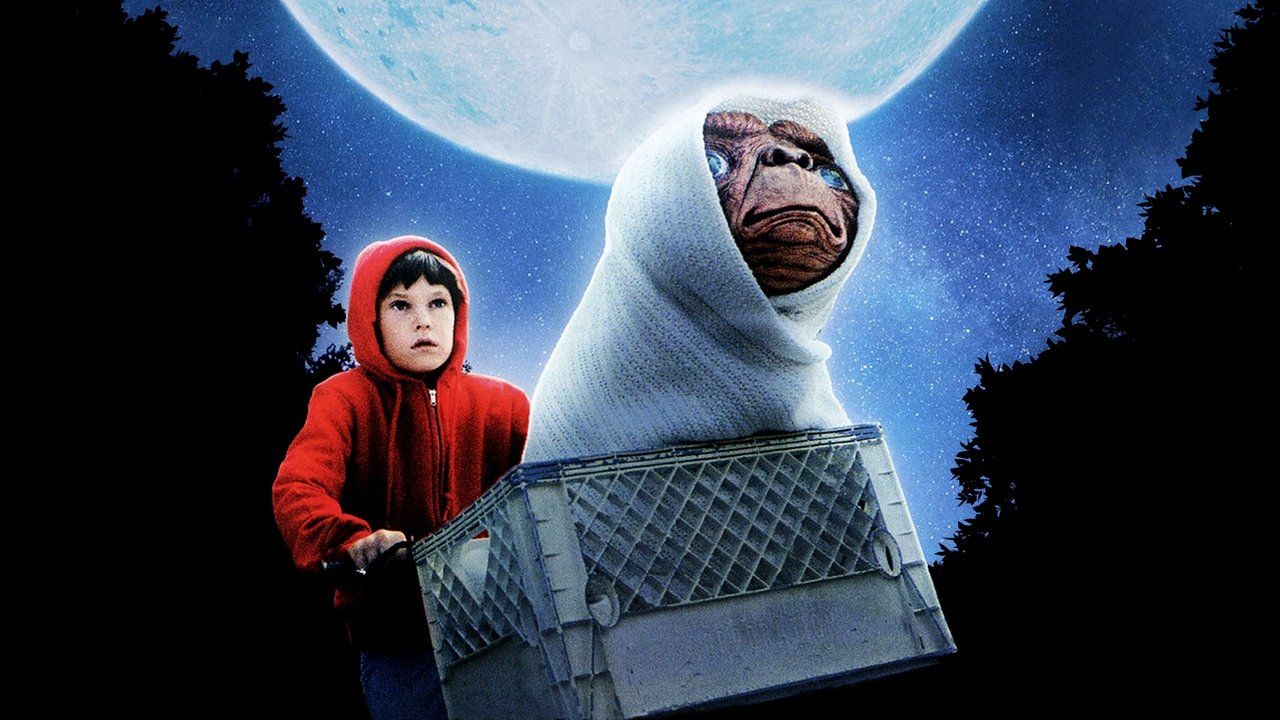 About the film
farewell loss of loved one homesickness nasa extraterrestrial technology operation space marine riding a bicycle flying saucer prosecution halloween flowerpot finger single alien single mother
E.T. the Extra-Terrestrial
Release Date: June 11, 1982

| | | |
| --- | --- | --- |
| Year | : | 1982 |
| Slogan | : | «He is afraid. He is alone. He is three million light years from home.» |
| Genres | : | Science Fiction, Adventure, Family, Fantasy |
| Production Companies | : | Universal Pictures, Amblin Entertainment |
| Director | : | Steven Spielberg |
| Producers | : | Steven Spielberg, Kathleen Kennedy, Jane Feinberg, Mike Fenton, Marci Liroff, Frank Marshall, Melissa Mathison, Richard Vane, Bonne Radford, Jane Goe |
| Writers | : | Melissa Mathison |
| RunTime | : | 115 mins. |
| Budget | : | 10500000 |
| Revenue | : | 792965500 |
An alien is left behind on Earth and saved by the 10-year-old Elliot who decides to keep him hidden in his home. While a task force hunts for the extra-terrestrial, Elliot, his brother, and his little sister Gertie form an emotional bond with their new friend, and try to help him find his way home.
Want to see ?
Behind the Scenes: Steven Spielberg Reflects on Creating E.T. The Extra-Terrestrial
Featurette: Universal Truths | What's Your Favorite Scene From E.T.?
Clip: E.T. Phone Home in 4K HDR
Trailer: 2022 40th Anniversary IMAX Release
Trailer: Original Theatrical Trailer #2
Trailer: Original Theatrical Teaser
Behind the Scenes: Steven Spielberg Directing the Goodbye Scene
Trailer: 2002 Rerelease Theatrical Trailer
Trailer: 4K Release Home Video Trailer
Featurette: Steven Spielberg on E.T.: The Extra-Terrestrial
Reviews
There are no reviews yet
If you like
E.T. the Extra-Terrestrial

, you may like:
Lists that contains
E.T. the Extra-Terrestrial

: