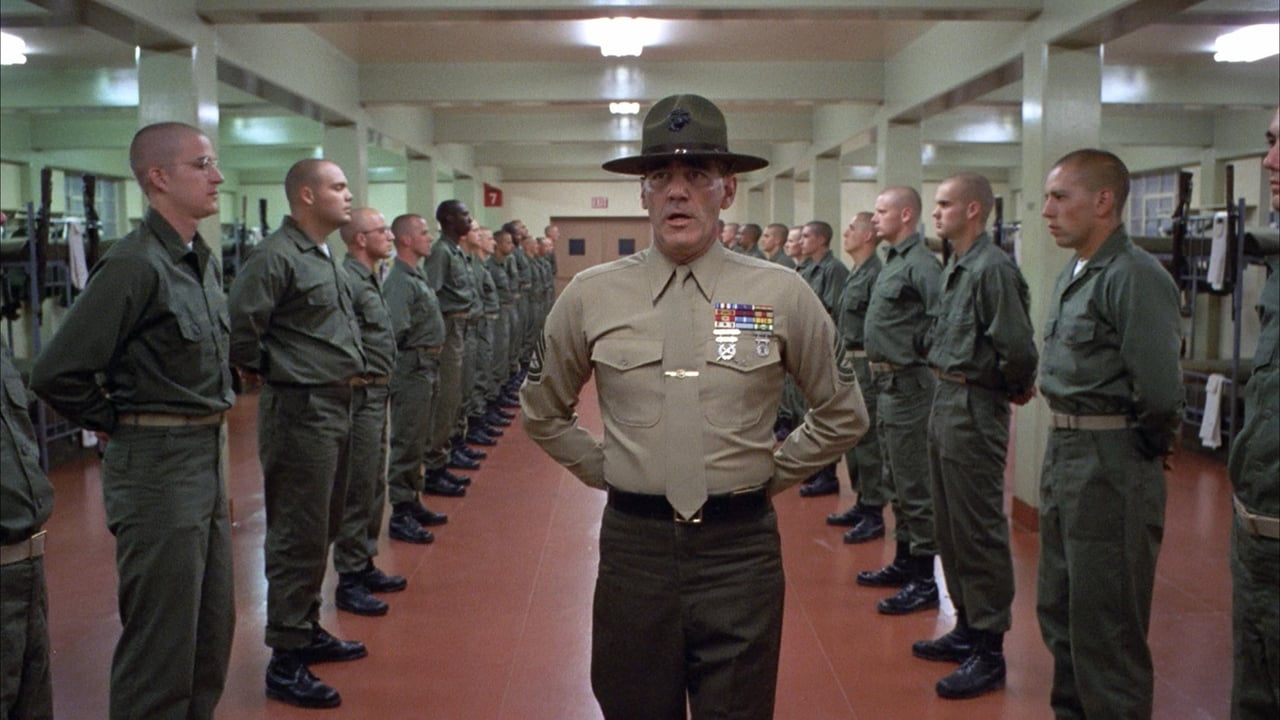 About the film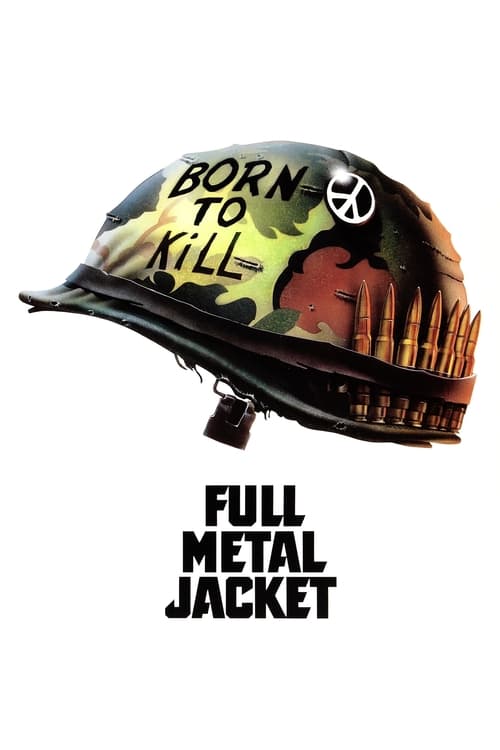 suicide prostitute helicopter based on novel or book journalism sniper propaganda vietnam vietnam war recruit war photographer war correspondent boot camp rescue jungle infantry sergeant racism genocide fighting platoon combat discipline u.s. marine obstacle course military anti war mass grave blanket party
Full Metal Jacket
Release Date: June 26, 1987

| | | |
| --- | --- | --- |
| Year | : | 1987 |
| Slogan | : | «Vietnam can kill me, but it can't make me care.» |
| Genres | : | Drama, War |
| Production Companies | : | Natant, Stanley Kubrick Productions, Warner Bros. Pictures |
| Director | : | Stanley Kubrick |
| Producers | : | Stanley Kubrick, Jane Feinberg, Mike Fenton, Marion Dougherty, Jan Harlan, Leon Vitali, Michael Herr, Philip Hobbs, Philip Kohler, Bill Shepherd, Paul Hitchcock, Nguyen Thi My Chau |
| Writers | : | Stanley Kubrick, Gustav Hasford, Gustav Hasford, Michael Herr |
| RunTime | : | 117 mins. |
| Budget | : | 30000000 |
| Revenue | : | 46357676 |
A pragmatic U.S. Marine observes the dehumanizing effects the U.S.-Vietnam War has on his fellow recruits from their brutal boot camp training to the bloody street fighting in Hue.
Want to see ?
Trailer: Full Metal Jacket | 4K Trailer | Warner Bros. Entertainment
Featurette: The Making of "Full Metal Jacket"
Trailer: Full Metal Jacket (1987) - trailer HD
Trailer: Full Metal Jacket - Trailer
Clip: Full Metal Jacket - Official Trailer [1987] HD
Reviews
There are no reviews yet
If you like
Full Metal Jacket

, you may like:
Lists that contains
Full Metal Jacket

: