About the film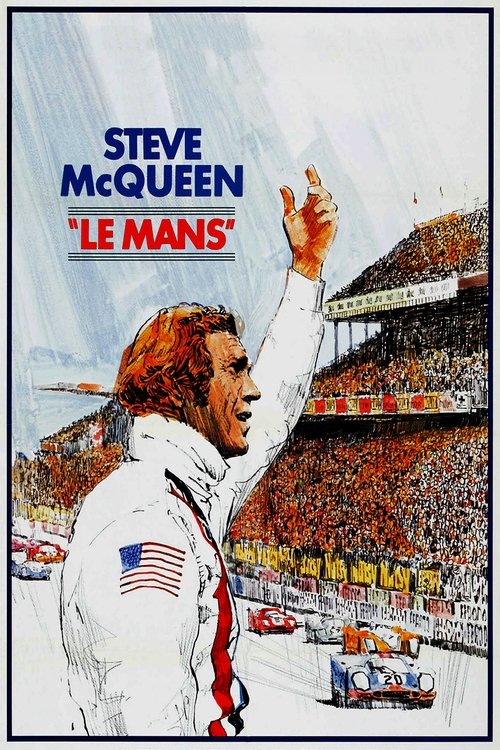 sense of guilt road trip le mans race car driver race car crash motorsport
Le Mans
Release Date: June 23, 1971

| | | |
| --- | --- | --- |
| Year | : | 1971 |
| Slogan | : | «Steve McQueen takes you for a drive in the country. The country is France. The drive is at 200 MPH!» |
| Genres | : | Action, Drama |
| Production Companies | : | Cinema Center Films, Solar Productions |
| Director | : | Lee H. Katzin |
| Producers | : | Lynn Stalmaster, Robert E. Relyea, Jack N. Reddish, Robert L. Rosen, Alan Levine, Hubert Froehlich |
| Writers | : | Harry Kleiner |
| RunTime | : | 104 mins. |
| Budget | : | 7500000 |
Filmed during the annual 24-hour endurance race at Le Mans, Michael Delaney is a Porsche driver haunted by the memory of an accident at the previous year's race in which a competing driver was killed. Delaney also finds himself increasingly infatuated with the man's widow.
Want to see ?
Trailer: Le Mans (1971) ORIGINAL TRAILER [HD 1080p]
Clip: Le Mans (1971) Steve McQueen: Racing is Life.
Reviews
There are no reviews yet
If you like
Le Mans

, you may like:
Lists that contains
Le Mans

: