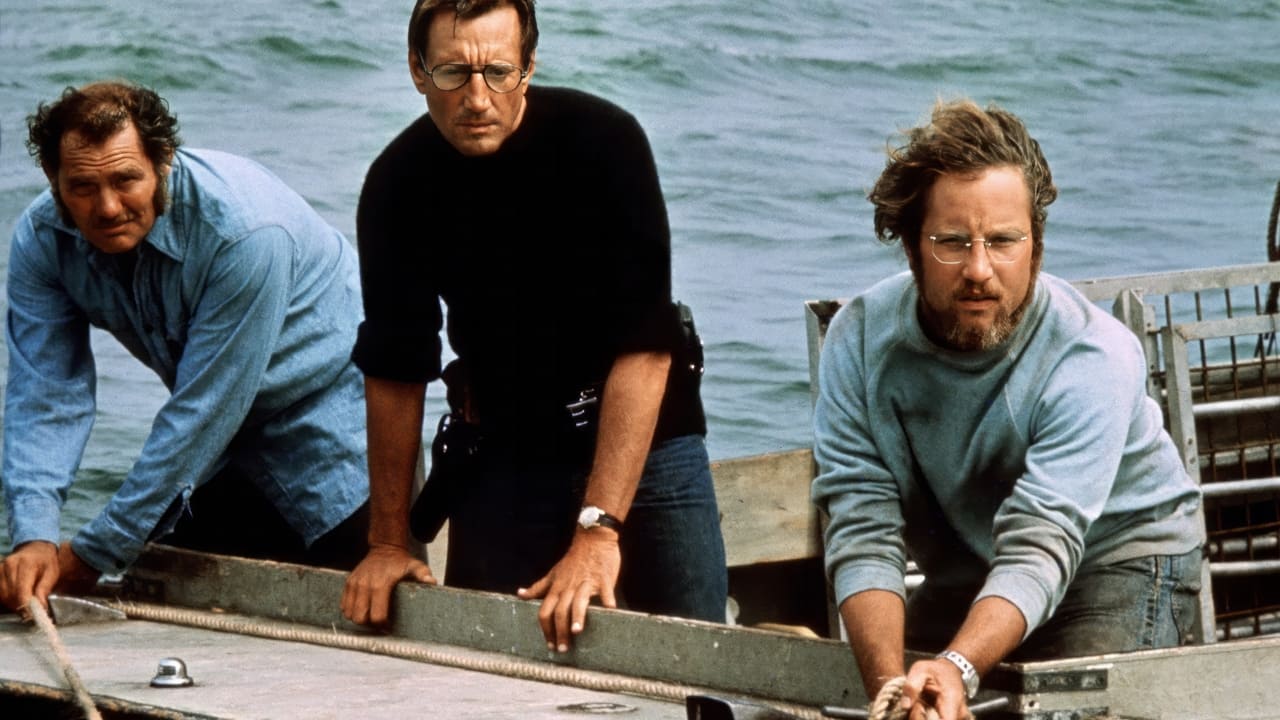 About the film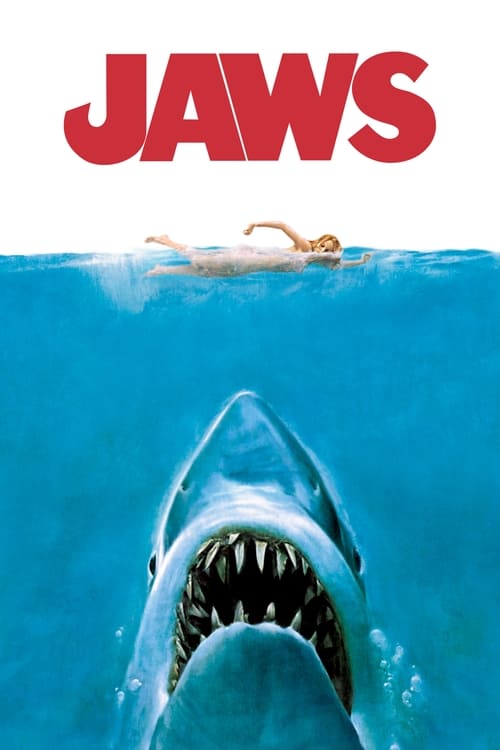 based on novel or book beach fishing atlantic ocean bathing shipwreck shark attack police chief ferry boat dying and death animal attack long island, new york dead child creature skinny dipping shark great white shark dead dog child killed by animal fourth of july severed leg fishing boat animal horror shark cage
Jaws
Release Date: June 20, 1975

| | | |
| --- | --- | --- |
| Year | : | 1975 |
| Slogan | : | «The terrifying motion picture from the terrifying No.1 best seller.» |
| Genres | : | Horror, Thriller, Adventure |
| Production Companies | : | Zanuck/Brown Productions, Universal Pictures |
| Director | : | Steven Spielberg |
| Producers | : | Richard D. Zanuck, David Brown, Shari Rhodes, Shari Rhodes, William S. Gilmore, James Fargo, Lynn Murphy |
| Writers | : | Peter Benchley, Peter Benchley, Carl Gottlieb |
| RunTime | : | 124 mins. |
| Budget | : | 7000000 |
| Revenue | : | 470653000 |
When an insatiable great white shark terrorizes the townspeople of Amity Island, the police chief, an oceanographer and a grizzled shark hunter seek to destroy the blood-thirsty beast.
Want to see ?
Clip: Shark Attack on the Beach in 4K HDR
Clip: Terror at the Beach Extended Preview
Featurette: The Shark Is Still Working JAWS Documentary
Clip: Terror at the Beach Reopening in 4K Ultra HD
Featurette: JAWS Filming Locations | Then and Now | Interesting changes to the beaches.
Clip: Final Face-Off With the Shark in 4K Ultra HD
Clip: Opening Shark Attack in 4K
Featurette: "Jaws" (1975) 🦈 What If Channing Tatum Played Chief Brody? | The Recast
Trailer: Jaws 35mm Grindhouse Trailer
Trailer: Official Reissue Trailer
Featurette: The Making Of Jaws - The Inside Story - Retro N8
Teaser: TCM 40th Anniversary
Featurette: Josh Olson on JAWS
Featurette: Jaws | Carl Gottlieb Pt. 2 | Blu-ray Bonus Feature Clip | Own it on Blu-ray, DVD & Digital
Featurette: Jaws | Mike Daruty | Blu-ray Bonus Feature Clip | Own it on Blu-ray, DVD & Digital
Featurette: Jaws | J. Michael Roddy | Blu-ray Bonus Feature Clip | Own it on Blu-ray, DVD & Digital
Featurette: Jaws | Joe Alves | Blu-ray Bonus Feature Clip | Own it on Blu-ray, DVD & Digital
Featurette: Jaws | Carl Gottlieb Pt. 1 | Blu-ray Bonus Feature Clip | Own it on Blu-ray, DVD & Digital
Featurette: Jaws | 2012 JAWSFEST KICKS OFF ON MARTHA'S VINEYARD | Own it on Blu-ray, DVD & Digital
Clip: Quint on Sharking Film Clip
Clip: Coming Around Again Film Clip
Featurette: Jaws | Working With Legendary Robert Shaw | Blu-ray Bonus Feature Clip
Featurette: Jaws | A Lifelong Tail | Blu-ray Bonus Feature Clip | Own it on Blu-ray, DVD & Digital
Featurette: Jaws | A Primal Response | Blu-ray Bonus Feature Clip | Own it on Blu-ray, DVD & Digital
Featurette: In the Teeth of Jaws - BBC Jaws Documentary
Clip: "Close the Beaches" Film Clip
Clip: Nighttime Shark Attack Film Clip
Clip: Need a Bigger Boat Film Clip
Trailer: 2012 UK Re-Release Trailer
Teaser: 2012 Teaser Trailer
Featurette: Jaws | Restoring the Film | Blu-ray Bonus Feature Clip
Reviews
There are no reviews yet
If you like
Jaws

, you may like:
Lists that contains
Jaws

: