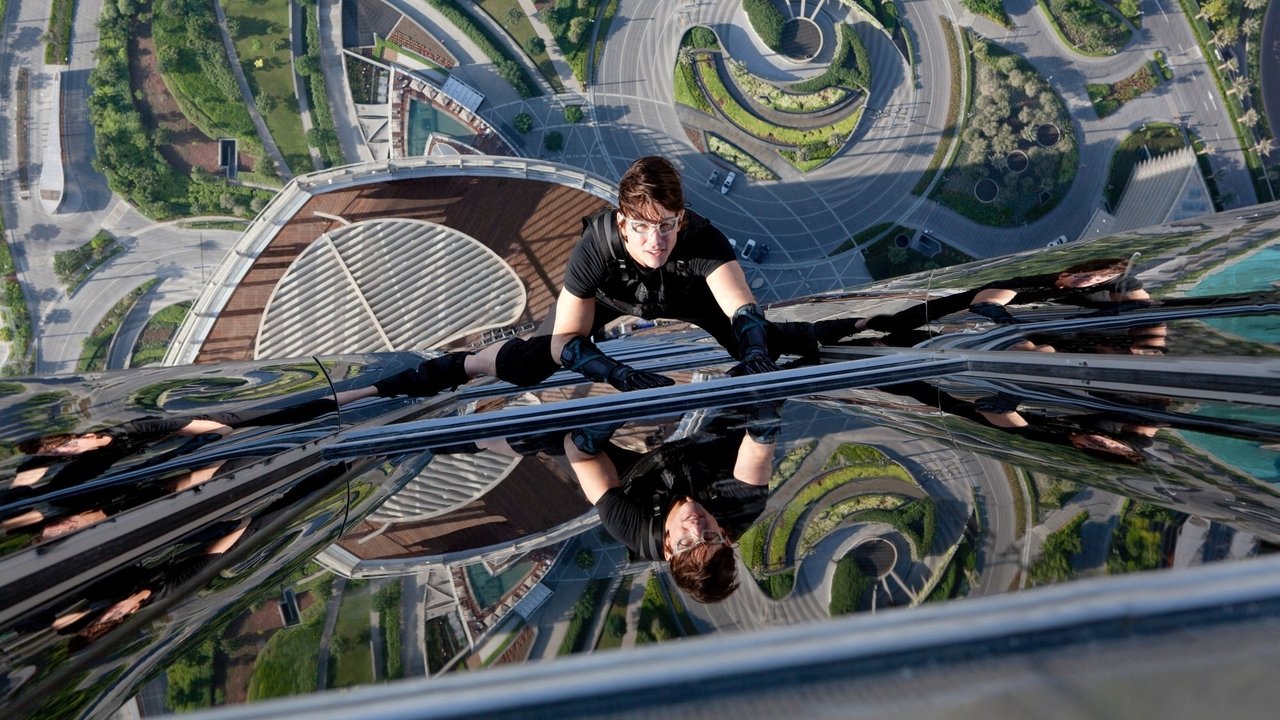 About the film
assassin budapest, hungary skyscraper sandstorm seattle, washington secret intelligence service satellite mumbai (bombay), india secret agent dubai sequel prison escape car crash billionaire terrorism disguise bombing jet nuclear threat moscow, russia field agent analyst nuclear submarine kremlin disavowed based on tv series nuclear launch codes burj khalifa scaling a building
Mission
: Impossible - Ghost Protocol
Release Date: December 07, 2011

| | | |
| --- | --- | --- |
| Year | : | 2011 |
| Slogan | : | «No plan. No backup. No choice.» |
| Genres | : | Action, Thriller, Adventure |
| Production Companies | : | Paramount, Bad Robot, TC Productions, Skydance |
| Director | : | Brad Bird |
| Producers | : | Tom Cruise, David Minkowski, Matthew Stillman, April Webster, J.J. Abrams, Dana Goldberg, Jeffrey Chernov, Paul Schwake, Bryan Burk, David Ellison, Tabrez Noorani, Pravesh Sahni, Josh Appelbaum, Sanjay Kumar, Alyssa Weisberg, André Nemec, Scott Thaler, Tom C. Peitzman, Tommy Harper, Tommy Harper, Leigh Clarke, Silvie Janculová, Luca Paracels, Stewart Bethune, Lynn Andrews, Jana Hrbková, Bonnie Benwick, Sachin Agarwal, Dmitriy Shutko, Manish Chajlane, Jan Ciboch, Kirby Adams, Pavel Douvidzon, Ali Sadoon, Aleksandr Samokhvalov |
| Writers | : | Bruce Geller, Josh Appelbaum, André Nemec |
| RunTime | : | 133 mins. |
| Budget | : | 145000000 |
| Revenue | : | 694713380 |
Ethan Hunt and his team are racing against time to track down a dangerous terrorist named Hendricks, who has gained access to Russian nuclear launch codes and is planning a strike on the United States. An attempt to stop him ends in an explosion causing severe destruction to the Kremlin and the IMF to be implicated in the bombing, forcing the President to disavow them. No longer being aided by the government, Ethan and his team chase Hendricks around the globe, although they might still be too late to stop a disaster.
Want to see ?
Clip: Tom Cruise's Genius Hack: Sneaking into Kremlin Archive
Trailer: Official Trailer
Teaser: TV Spot - "Blown Away"
Teaser: TV Spot - "Diamond"
Clip: Extended "Sandstorm" Clip
Teaser: TV Commercial - "Harder"
Featurette: Behind The Scenes at Burj Khalifa
Reviews
There are no reviews yet
If you like
Mission: Impossible - Ghost Protocol

, you may like:
Lists that contains
Mission: Impossible - Ghost Protocol

: