About the film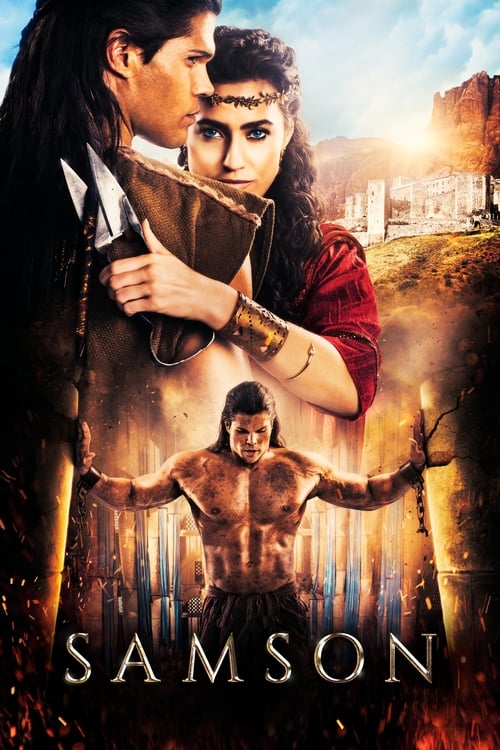 Samson
Release Date: February 16, 2018

| | | |
| --- | --- | --- |
| Year | : | 2018 |
| Slogan | : | «Chosen. Betrayed. Redeemed.» |
| Genres | : | Action, Drama, Adventure |
| Production Companies | : | Universal Pictures, Pure Flix Entertainment, Boomtown films |
| Director | : | Bruce Macdonald |
| Producers | : | Vlokkie Gordon, Beverly Holloway, David A.R. White, Michael J.F. Scott, Elizabeth Hatcher-Travis, Craig Jones, Bruce Macdonald, Alysoun Wolfe, Brittany Yost, Jack Kelly, Anton Fair, Roberto Bassi |
| Writers | : | Timothy Ratajczak, Zach Smith, Jason Baumgardner, Galen Gilbert |
| RunTime | : | 110 mins. |
| Revenue | : | 4873825 |
After losing the love of his life to a cruel Philistine prince, a young Hebrew with Supernatural strength defends his people, sacrificing everything to avenge his love, his people, and his God.
Want to see ?
Teaser: Samson - Home Entertainment Trailer
Teaser: SAMSON – Betrayed by Love, Redeemed by God.
Featurette: Samson - Ministry Endorsement Featurette
Trailer: Samson - Official Trailer (2018)
Teaser: Samson Teaser Trailer (Official) 2018
Reviews
There are no reviews yet
If you like
Samson

, you may like:
Lists that contains
Samson

: