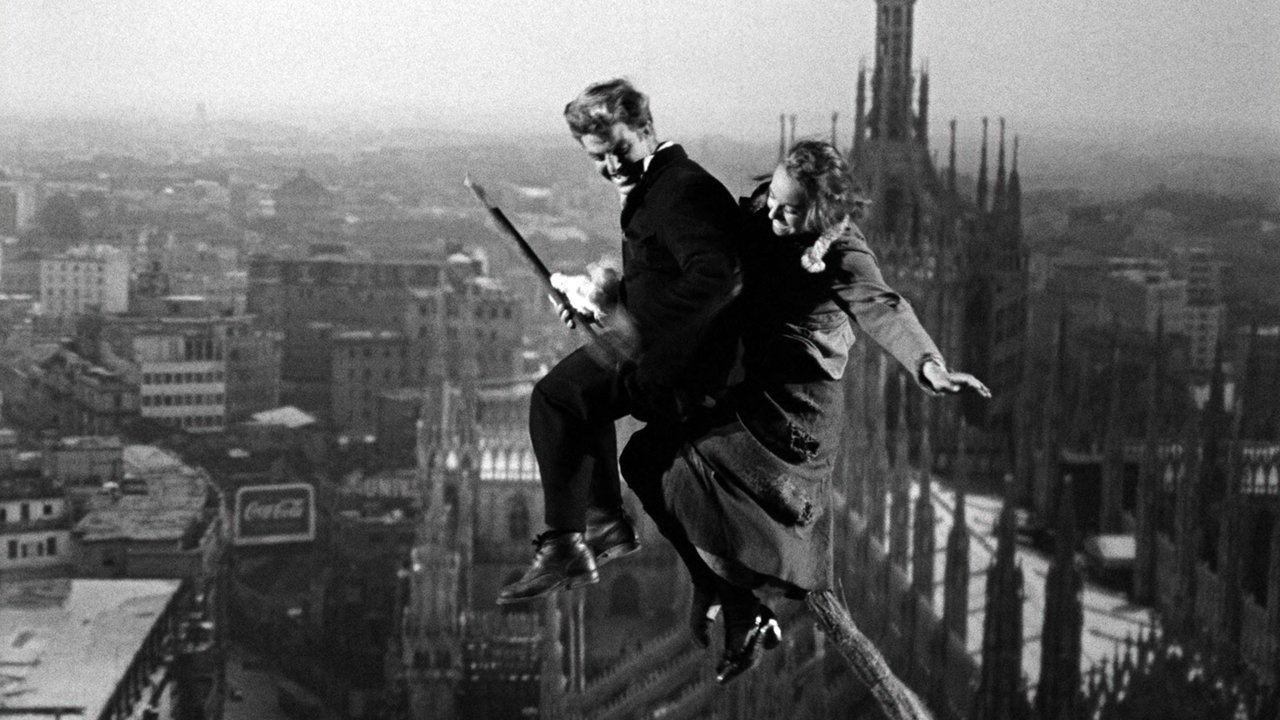 About the film
homeless person based on novel or book slum magic angel milan poverty orphan kindness foundling magic realism shantytown
Miracle in Milan
Release Date: February 08, 1951

| | | |
| --- | --- | --- |
| Year | : | 1951 |
| Slogan | : | «An impudent, riotous laugh on the lives and morals of our day!» |
| Genres | : | Comedy, Fantasy, Drama |
| Production Companies | : | Produzioni De Sica, ENIC |
| Director | : | Vittorio De Sica |
| Producers | : | Vittorio De Sica, Umberto Scarpelli, Roberto Moretti, Carmine Bologna, Nino Misiano, Elmo De Sica |
| Writers | : | Vittorio De Sica, Cesare Zavattini, Cesare Zavattini, Cesare Zavattini, Suso Cecchi d'Amico, Mario Chiari, Adolfo Franci |
| RunTime | : | 97 mins. |
Once upon a time an old woman discovers a baby in her cabbage patch. She brings up the child and, when she dies, the boy, Toto, enters an orphanage. Toto leaves the orphanage a happy young man, and looks for work in post-war Milan. He ends up with the homeless and organizes them to build a shanty town in a vacant lot. The squatters discover oil in the land and Toto sees a vision of the old woman who gives him a magic dove that will grant him anything he wishes.
Want to see ?
Trailer: MIRACLE IN MILAN Trailer
Featurette: Watch This! - Liv Ullmann Recommends...
Trailer: Miracle in Milan Trailer with English Subtitles
Reviews
There are no reviews yet
If you like
Miracle in Milan

, you may like:
Lists that contains
Miracle in Milan

: