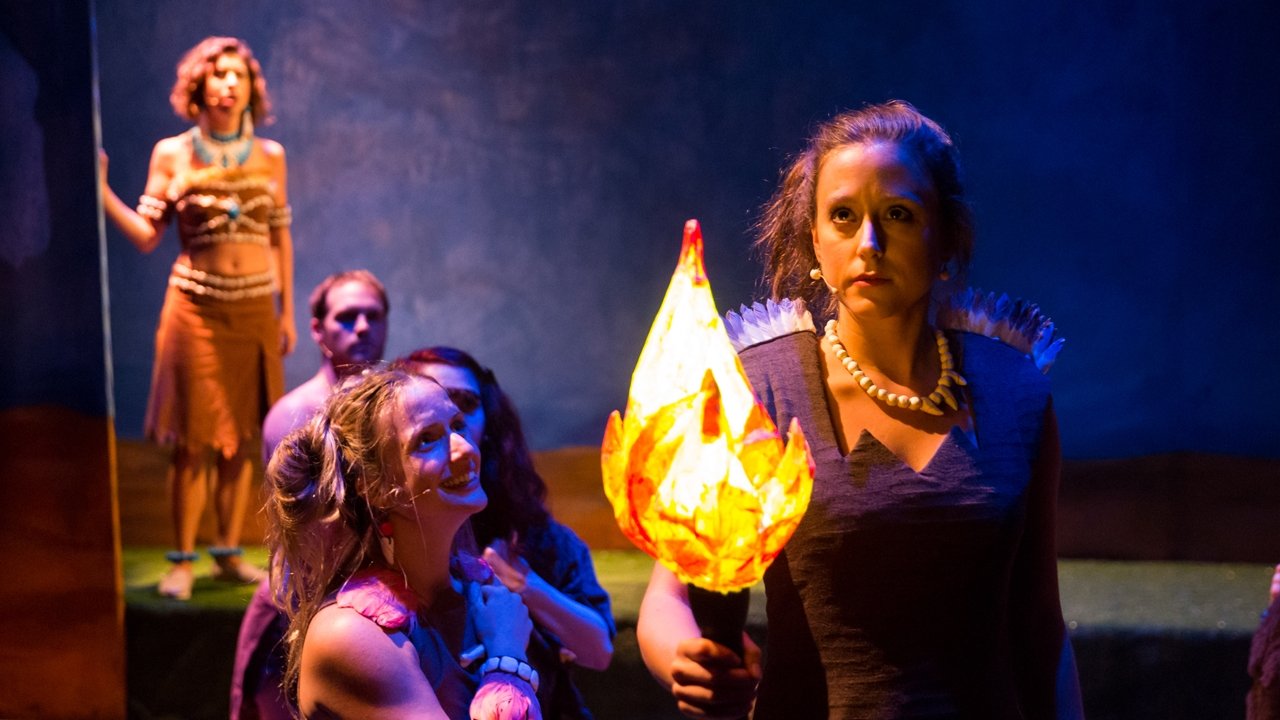 About the film
musical stone age musical comedy
Firebringer
Release Date: December 31, 2016

| | | |
| --- | --- | --- |
| Year | : | 2016 |
| Slogan | : | «At the dawn of civilization, one girl had a bright idea...» |
| Genres | : | Comedy, Music |
| Production Companies | : | Starkid Productions |
| Director | : | Nick Lang, Julia Albain |
| Producers | : | Robert Manion |
| Writers | : | Brian Holden, Nick Lang, Matt Lang |
| RunTime | : | 134 mins. |
| Budget | : | 150000 |
At the dawn of humanity, one tribe of cave-people survives the many trials of prehistoric life under the wise leadership of Jemilla, The Peacemaker. Jemilla taught her people to express themselves, rather than bashing each others' heads with rocks and eating each others' babies. But one member of the tribe doesn't seem to fit in: Zazzalil. She's always trying to invent things to make life easier… for herself. While out hatching her latest scheme, Zazzalil stumbles upon the most important discovery in history. One that will pit her tribe against wooly mammoths, saber-toothed tigers, and change the world forever. She'll travel from omega to alpha, and become… the Firebringer!
Want to see ?
Trailer: FIREBRINGER DVD on sale NOW!
Trailer: FIREBRINGER TRAILER! Album Available Now!
Teaser: FireBringer - A New Stone-Age Musical - Summer 2016
Reviews
There are no reviews yet
If you like
Firebringer

, you may like: