About the film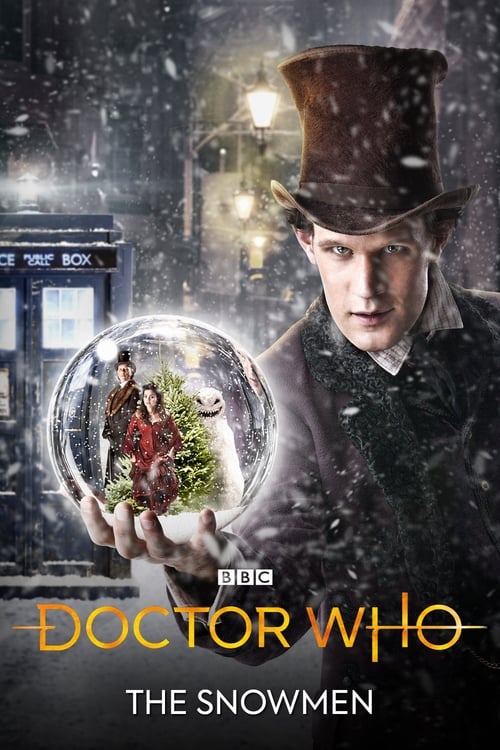 Doctor Who
: The Snowmen
Release Date: December 25, 2012

| | | |
| --- | --- | --- |
| Year | : | 2012 |
| Slogan | : | «» |
| Genres | : | TV Movie, Adventure, Science Fiction, Drama, Family |
| Production Companies | : | BBC Wales |
| Director | : | Saul Metzstein |
| Producers | : | Andy Pryor, Steven Moffat, Caroline Skinner, Marcus Wilson |
| Writers | : | Steven Moffat |
| RunTime | : | 60 mins. |
The Doctor has retired to 1892 London. Despite the protests of his allies, he is determined to keep out of mankind's affairs. However, a governess named Clara has stumbled upon a plot which only the Doctor can unravel, involving the death of her predecessor in ice and the sinister Dr. Simeon, who controls monsters made of sentient snow. And there is another mystery afoot: Clara is the spitting image of Oswin Oswald, whom the Doctor saw die in the Dalek asylum...
Want to see ?
Clip: Vastra Questions Clara: The One Word Test
Behind the Scenes: Doctor Who: 'The Snowmen' Christmas Special 2012 - Behind the Scenes
Featurette: Doctor Who: The Snowmen - Exclusive Sneak Peek
Clip: The Ice Governess Attacks!
Clip: Strax & The Memory Worm
Teaser: Doctor Who: 'The Snowmen' - Teaser Two
Clip: Clara Dies On Christmas Day
Clip: Entering The TARDIS (Smaller On The Outside)
Clip: Clara Meets The Doctor
Trailer: Doctor Who: The Snowmen - Christmas Special Trailer
Reviews
There are no reviews yet
Lists that contains
Doctor Who: The Snowmen

: