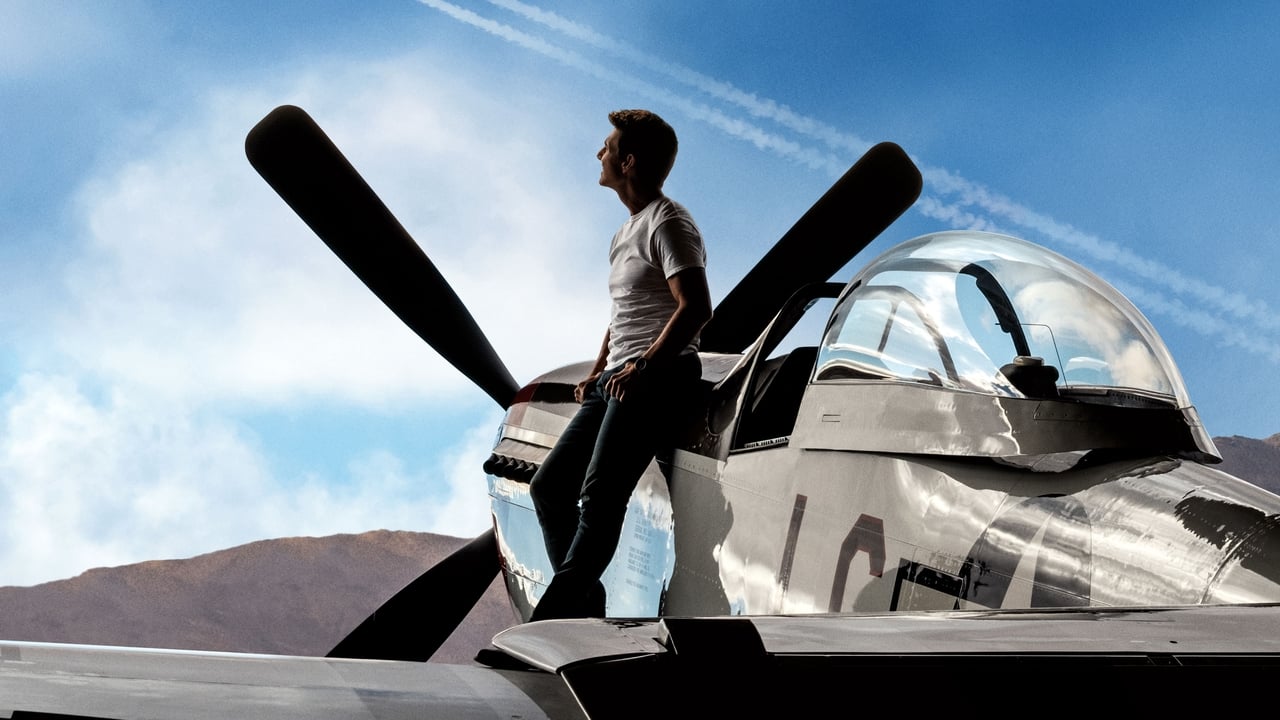 About the film
fighter pilot sequel military
Top Gun
: Maverick
Release Date: May 24, 2022

| | | |
| --- | --- | --- |
| Year | : | 2022 |
| Slogan | : | «Feel the need... The need for speed.» |
| Genres | : | Action, Drama |
| Production Companies | : | Paramount, Don Simpson/Jerry Bruckheimer Films, Skydance Media |
| Director | : | Joseph Kosinski |
| Producers | : | Jerry Bruckheimer, Mike Stenson, Chad Oman, Denise Chamian, Tom Cruise, Christopher McQuarrie, Dana Goldberg, Don Granger, David Ellison, Stefan Sonnenfeld, Holly Dorff, Don Ferrarone, Tommy Harper, Tommy Harper, Leeann Stonebreaker, Nick Monton, Laura Geucherian, Ian Sullivan, Deidre Backs, Tien Nguyen, Emily Cheung, Morgan Patterson, Mike Fantasia, Elena Holden Tuens, Melissa Reid, Jordana Sapiurka, Peter Costelli, Christie Kwan, Maryellen Aviano, Cindy Bond, Chris Bryant, Zarah Kulczycki, Lisa Kisner, Wayne T. Silva, Michael B. Louis, Chrisoula Vlassopoulos, Katrina Elder, Ted Alvarez, Nancy Wong, Ginger Reynolds, Camille Jun, Michael Day, Marc Bortz, Eric Behnke, Mandy Anderson, Armando Tomas Mulato, Kristin Quinn, Natalie Borlaug, George Alvarezzo, John K. Campbell, Donny Martino, Kev Magee, Caitlyn Durkin, Samuel Green, Reggie Williams, Andrea Devita, Ariana Refsdal, Bella Bress, Chad Weaver, Caroline Andrade, Cass Capazorio, Bowen Tibbetts, Nicole Williams, Richard Woolbert, Amanda Alley, Renée Russo, Alexadnra Durigon |
| Writers | : | Ehren Kruger, Christopher McQuarrie, Jim Cash, Jack Epps Jr., Justin Marks, Peter Craig, Eric Warren Singer |
| RunTime | : | 131 mins. |
| Budget | : | 170000000 |
| Revenue | : | 1377924507 |
After more than thirty years of service as one of the Navy's top aviators, and dodging the advancement in rank that would ground him, Pete "Maverick" Mitchell finds himself training a detachment of TOP GUN graduates for a specialized mission the likes of which no living pilot has ever seen.
Want to see ?
Trailer: Top Gun: Maverick (2022) ┊ Official Trailer
Behind the Scenes: Dogfight Football Clip
Clip: Miles Teller - Great Balls of Fire
Behind the Scenes: The Power of the Naval Aircraft Featurette
Featurette: Maverick - Tom Cruise
Featurette: Rooster - Miles Teller
Featurette: Fanboy - Danny Ramirez
Featurette: Phoenix - Monica Barbaro
Featurette: Payback - Jay Ellis
Featurette: Hangman - Glen Powell
Featurette: Coyote - Tarzan Davis
Featurette: Bob - Lewis Pullman
Featurette: Call Signs Explained
Behind the Scenes: Most Intense Film Training Ever
Teaser: New Official Trailer
Behind the Scenes: Real Flying. Real G-Forces. Pure Adrenaline.
Reviews
There are no reviews yet
If you like
Top Gun: Maverick

, you may like:
Lists that contains
Top Gun: Maverick

: