About the film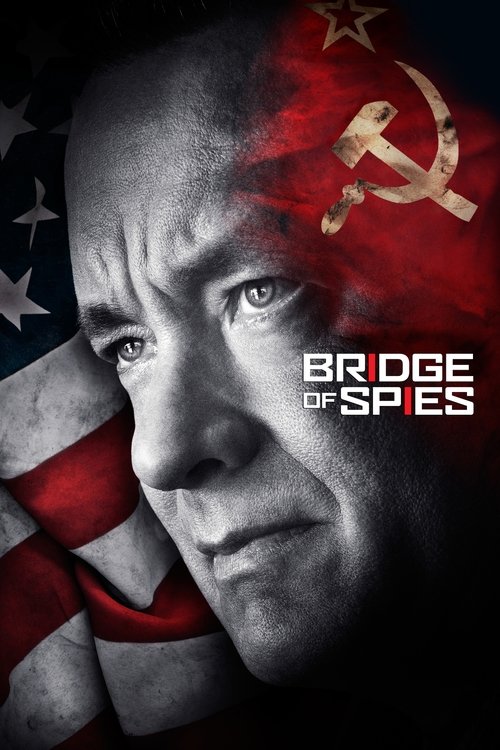 spy cia cold war soviet union pilot lawyer american legal drama
Bridge of Spies
Release Date: October 15, 2015

| | | |
| --- | --- | --- |
| Year | : | 2015 |
| Slogan | : | «In the shadow of war, one man showed the world what we stood for.» |
| Genres | : | Thriller, Drama |
| Production Companies | : | TSG Entertainment, Amblin Entertainment, Studio Babelsberg, Fox 2000 Pictures, Marc Platt Productions, Participant, Reliance Entertainment, DreamWorks Pictures |
| Director | : | Steven Spielberg |
| Producers | : | Steven Spielberg, Ellen Lewis, Daniel Lupi, Daniel Lupi, Jonathan King, Arno Neubauer, Marc Platt, Sonja B. Zimmer, Jeff Skoll, Carla Raij, Barbara Harris, Lucky Englander, Adam Somner, Marianna Rowinska, Will Weiske, Kristie Macosko, Fritz Fleischhacker, Jason Farrar, Meghan K. Wicker, Klaus Große Darrelmann, Kate Sprance, Imke Sommerkamp, Klaudia Smieja, Corri Hopkins, Lucas Englander, Betsy Fippinger, Mimi N. McGreal, Pam Ellington, Annika Sell, Billy Dowd, Kate Kelly, Julie Bennett, Jan Enderlein, Eike Wolf, Alexander Biehn, Dominik Watin, Lech Zdunkiewicz, Timothy O'Malley, Sabrina Cordes, Miriam Tielmann, Bianca Makarewicz, Shelley Patel, Matthew Rignanese, Sabina Friedland, Corey Sklov |
| Writers | : | Joel Coen, Ethan Coen, Matt Charman |
| RunTime | : | 141 mins. |
| Budget | : | 40000000 |
| Revenue | : | 165478348 |
During the Cold War, the Soviet Union captures U.S. pilot Francis Gary Powers after shooting down his U-2 spy plane. Sentenced to 10 years in prison, Powers' only hope is New York lawyer James Donovan, recruited by a CIA operative to negotiate his release. Donovan boards a plane to Berlin, hoping to win the young man's freedom through a prisoner exchange. If all goes well, the Russians would get Rudolf Abel, the convicted spy who Donovan defended in court.
Want to see ?
Trailer: Bridge of Spies - Bonus Trailer
Featurette: Steven Spielberg and Tom Hanks talk Bridge Of Spies | Film4 Interview Special
Trailer: Bridge of Spies - "Standing Man" Trailer
Trailer: Bridge of Spies - In Theaters October 16!
Trailer: Bridge of Spies Trailer
Reviews
There are no reviews yet
If you like
Bridge of Spies

, you may like:
Lists that contains
Bridge of Spies

: