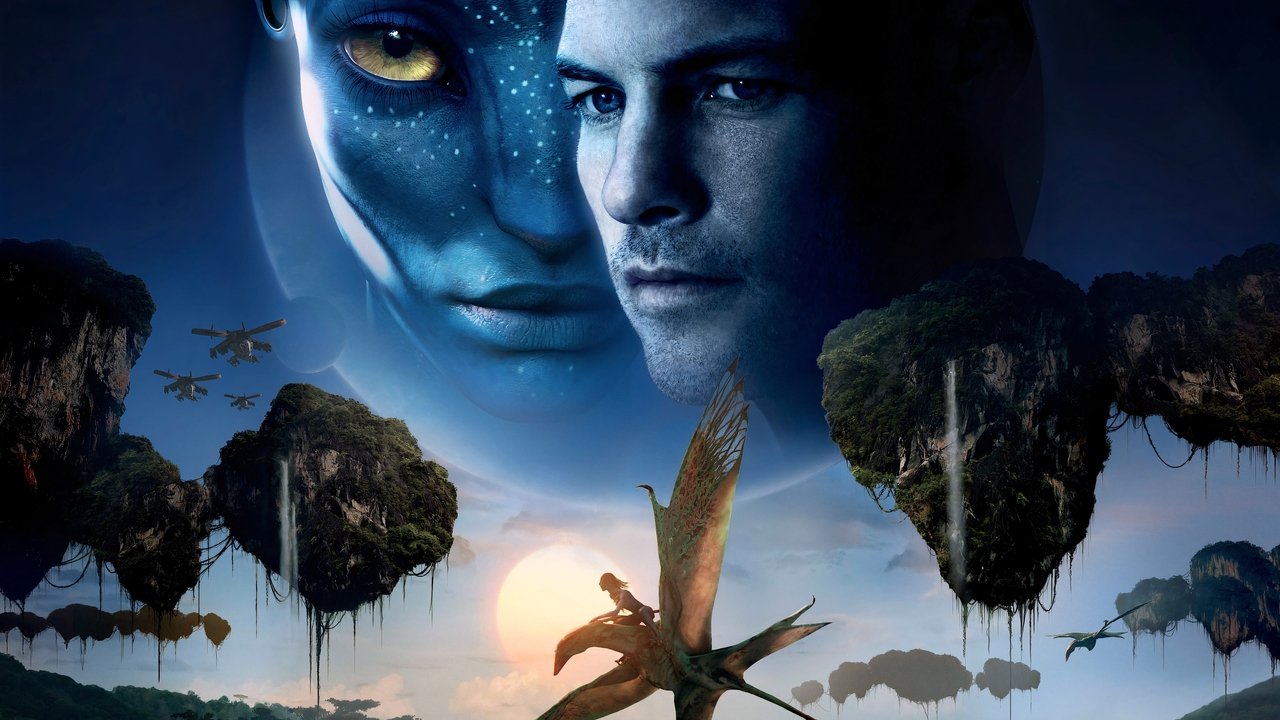 About the film
culture clash future space war space colony society space travel futuristic romance space alien tribe alien planet marine soldier battle love affair nature anti war power relations mind and soul
Avatar
Release Date: December 15, 2009

| | | |
| --- | --- | --- |
| Year | : | 2009 |
| Slogan | : | «Enter the world of Pandora.» |
| Genres | : | Action, Adventure, Fantasy, Science Fiction |
| Production Companies | : | Dune Entertainment, Lightstorm Entertainment, 20th Century Fox, Ingenious Media |
| Director | : | James Cameron |
| Producers | : | Mali Finn, Liz Mullane, James Cameron, Margery Simkin, Josh McLaglen, Jon Landau, Laeta Kalogridis, Peter M. Tobyansen, Brooke Breton, Holly Dorff, Tim Patterson, Tom Greene, Inge Rademeyer, Miranda Rivers, Hannah Clarke, Colin Wilson, Colin Wilson, Annette Wullems, Andrew Cochrane, Jennifer Teves, Brigitte Yorke, Judy Alley, Wendy Chesebrough Lowe, Mika Saito, Barbara Szeman, Tasha Lang, Helene Takacs, Kimberly Graham, Jamie Robinson, Susan Dukow, Johnny Gidcomb, Bill Whirity, Maureen 'Mo' Crutchfield, Justine Hempe, Troy McGatlin, Lee Briggs, Sarah Goller, Chris Walker, Grant Roa, Robyn Isaacs, Boris Kunac, Geoff Burdick, Dan Horton, Francie McGirr, Sally Ford, Jock Fyfe, Kevin Magill, Yvette Reid, Gillian Davies, Ashley Slater, Kristin Berbae, Ted Cahn, Terri Depaolo, Annette Encinas, Michael Ling, Valerie Suarez, Thea Govorko, Linus Murphy, Sebastian Marr, Averil Mawhinney, Alexander Hamilton Westmore, Edward R. Apodaca, Jamie Landau, Jenna Pitula, Megan Fischer, Michael Urbanski, Morgan Elam, Sara Docksey, Andrew Emilio DeCesare, Michael Elko Weaver, Sherryn Hunt, Edith Viramontes, Anne Davenport, Melissa Dodds, Emily Sturrock, Grant Bensley, Michelle Turner, Charlotte Laney, Clint Spillers, Georgia Lovering, Nicole Bossier, Poppy Sinclair-Lockhart, Scott Bachert, Seb Abante |
| Writers | : | James Cameron |
| RunTime | : | 162 mins. |
| Budget | : | 237000000 |
| Revenue | : | 2923706026 |
In the 22nd century, a paraplegic Marine is dispatched to the moon Pandora on a unique mission, but becomes torn between following orders and protecting an alien civilization.
Want to see ?
Teaser: Back for a Limited Time
Featurette: Thank You Fans
Teaser: Back in Theaters Now
Featurette: Back in Theaters
Teaser: See It Back On The Big Screen
Featurette: Back In Theaters This Friday
Teaser: James Cameron's Avatar is back on the big screen this Friday!
Teaser: Back in Theaters | Tickets on Sale
Trailer: Back in Theatres
Teaser: Stream on Disney+
Featurette: Planet Pandora
Featurette: James Cameron's Vision
Featurette: Performance Capture
Trailer: Official Trailer
Reviews
There are no reviews yet
If you like
Avatar

, you may like:
Lists that contains
Avatar

: