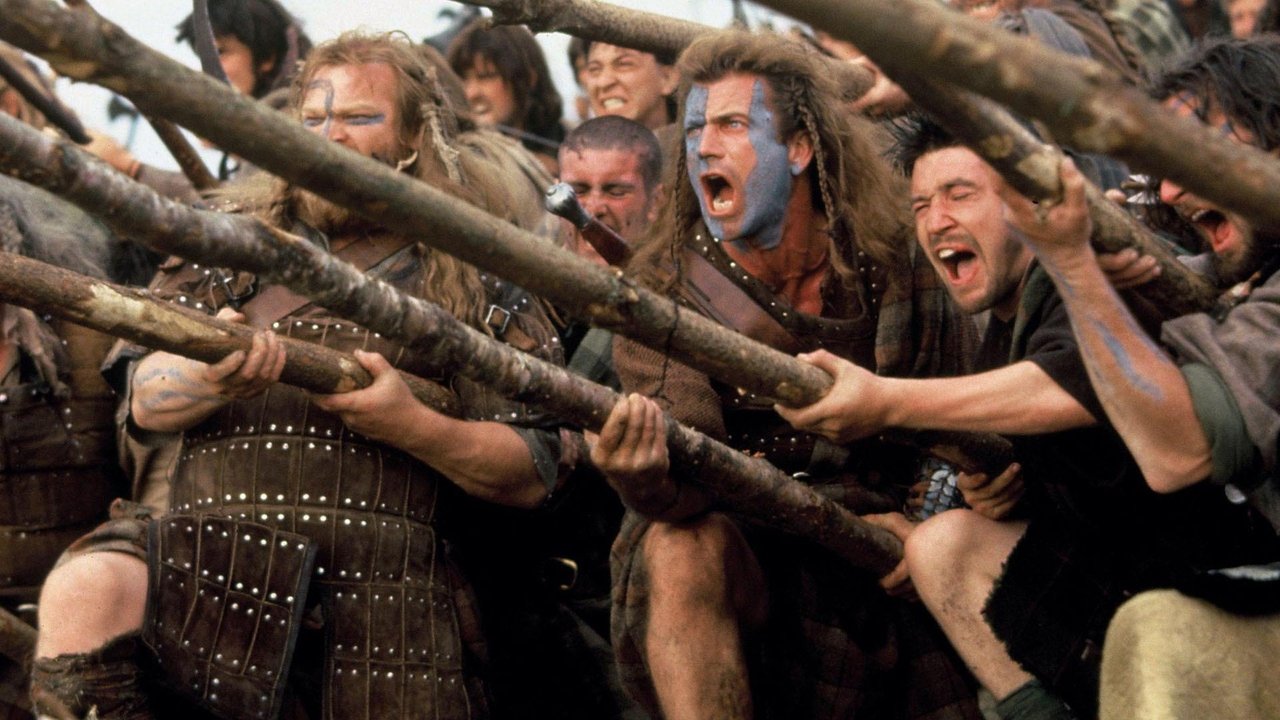 About the film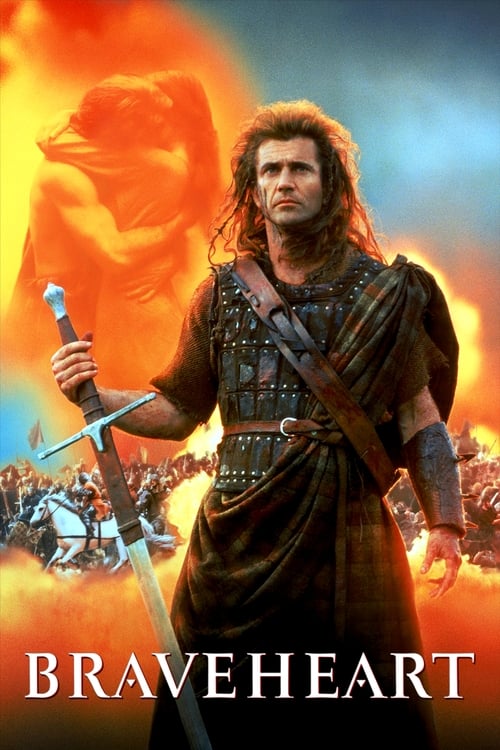 Braveheart
Release Date: May 24, 1995

| | | |
| --- | --- | --- |
| Year | : | 1995 |
| Slogan | : | «Every man dies. Not every man truly lives.» |
| Genres | : | Action, Drama, History, War |
| Production Companies | : | Icon Entertainment International, The Ladd Company, B.H. Finance C.V. |
| Director | : | Mel Gibson |
| Producers | : | Jina Jay, Mel Gibson, Patsy Pollock, Bruce Davey, Alan Ladd Jr., Stephen McEveety, Leo Davis, Mary Alleguen, John McDonnell, Kevin De La Noy, Elisabeth Robinson, Dean Lopata, Claire Higgins, Ted Morley, Christian McWilliams, Grania O'Shannon, Paul Shersby, Julia Duff, Manus Hingerty, Dougal Cousins, Marilyn Clarke, Frances Byrne, Fiona Traynor, Anne Campbell, Liz Kenny, Clare Scully |
| Writers | : | Randall Wallace, Randall Wallace |
| RunTime | : | 178 mins. |
| Budget | : | 72000000 |
| Revenue | : | 213216216 |
Enraged at the slaughter of Murron, his new bride and childhood love, Scottish warrior William Wallace slays a platoon of the local English lord's soldiers. This leads the village to revolt and, eventually, the entire country to rise up against English rule.
Want to see ?
Featurette: "Braveheart" winning the Oscar® for Makeup
Featurette: John Toll winning the Oscar® for Cinematography for "Braveheart"
Trailer: Official Trailer: Braveheart (1995)
Featurette: Mel Gibson ‪winning the Oscar® for Directing
Featurette: "Braveheart" winning Best Picture
Reviews
There are no reviews yet
Lists that contains
Braveheart

: