About the film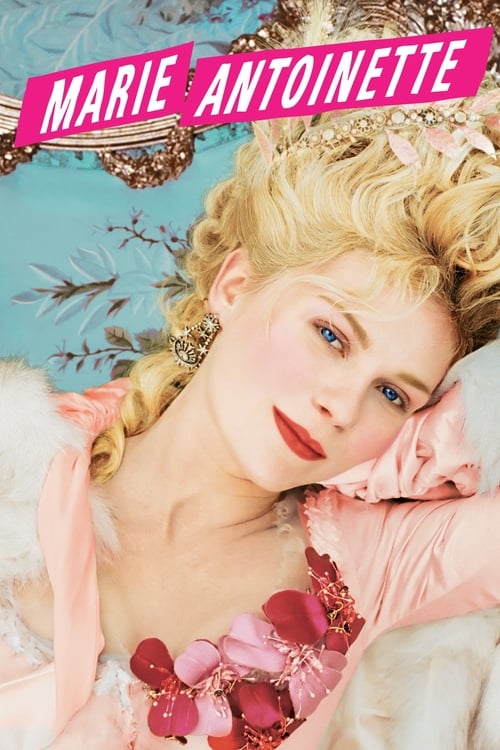 infidelity arranged marriage french revolution marie antoinette versailles period drama theatre audience louis xvi bride and groom death of king applause woman director
Marie Antoinette
Release Date: May 24, 2006

| | | |
| --- | --- | --- |
| Year | : | 2006 |
| Slogan | : | «Rumor. Scandal. Sex. Fame. Revolution.» |
| Genres | : | Drama, History |
| Production Companies | : | Pricel, Columbia Pictures, TFC, American Zoetrope |
| Director | : | Sofia Coppola |
| Producers | : | Francis Ford Coppola, Fred Roos, Sofia Coppola, Ross Katz, Antoinette Boulat, Karen Lindsay-Stewart, Callum Greene, Christine Raspillère, Paul Rassam |
| Writers | : | Sofia Coppola |
| RunTime | : | 123 mins. |
| Budget | : | 40000000 |
| Revenue | : | 60917189 |
An Austrian teenager marries the Dauphin of France and becomes that country's queen following the death of King Louis XV in 1774. Years later, after a life of luxury and privilege, Marie Antoinette loses her head during the French Revolution.
Want to see ?
Trailer: Marie Antoinette (2006) Official Trailer 1
Teaser: Marie Antoinette Teaser Trailer "Remastered"
Featurette: Marie Antoinette Wins Costume Design: 2007 Oscars
Reviews
There are no reviews yet
If you like
Marie Antoinette

, you may like:
Lists that contains
Marie Antoinette

: