About the film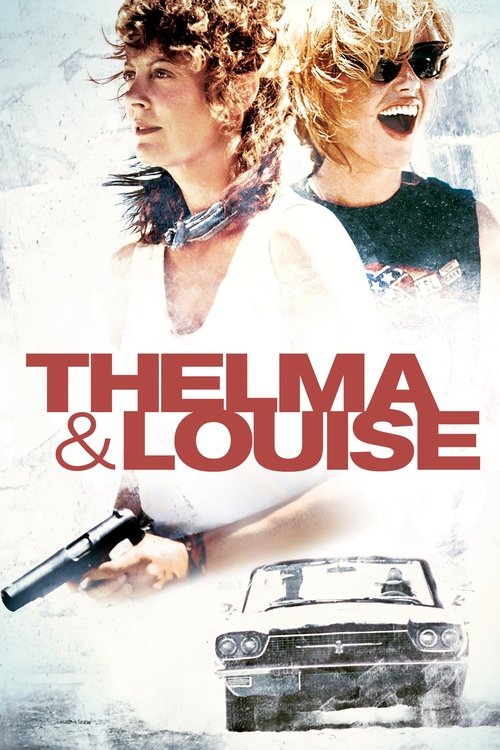 robbery waitress southern usa self-defense highway housewife female friendship arkansas grand canyon road trip thief sexual harassment murder betrayal on the run hitchhiker buddy desert attempted rape wiretapping neo-western sexual assault female protagonists
Thelma & Louise
Release Date: May 24, 1991

| | | |
| --- | --- | --- |
| Year | : | 1991 |
| Slogan | : | «Somebody said get a life… so they did.» |
| Genres | : | Drama, Thriller, Crime, Adventure |
| Production Companies | : | Star Partners III Ltd., Scott Free Productions, Pathé Entertainment |
| Director | : | Ridley Scott |
| Producers | : | Ridley Scott, Louis DiGiaimo, Ira Belgrade, Callie Khouri, Mimi Polk Gitlin, Mel Dellar, Dean O'Brien, Dean O'Brien, Christine Baer |
| Writers | : | Callie Khouri |
| RunTime | : | 130 mins. |
| Budget | : | 16000000 |
| Revenue | : | 45361000 |
Whilst on a short weekend getaway, Louise shoots a man who had tried to rape Thelma. Due to the incriminating circumstances, they make a run for it and thus a cross country chase ensues for the two fugitives. Along the way, both women rediscover the strength of their friendship and surprising aspects of their personalities and self-strengths in the trying times.
Want to see ?
Trailer: Official Rerelease Trailer
Clip: Louise Robs the Store
Clip: Step Into the Trunk!
Clip: Leaving for the Road Trip
Featurette: Thelma and Louise's Ultimate Road Trip Guide
Featurette: Geena Davis & Susan Sarandon on making THELMA & LOUISE
Trailer: Original Trailer
Reviews
There are no reviews yet
If you like
Thelma & Louise

, you may like:
Lists that contains
Thelma & Louise

: