About the film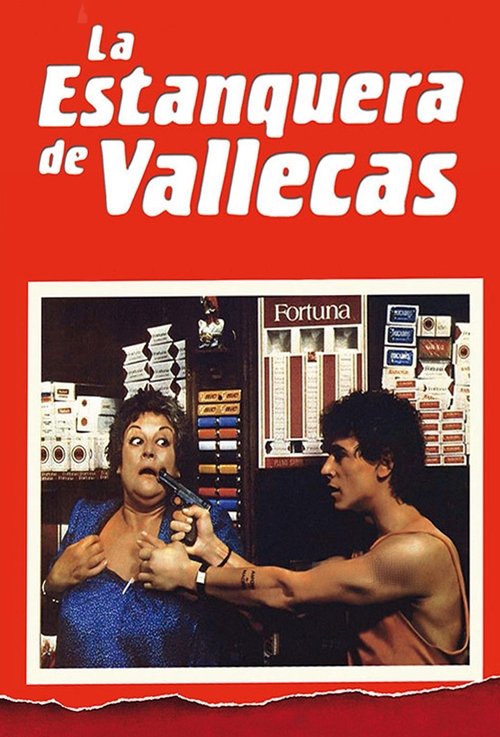 robbery madrid, spain gun hostage shop police tobacco friends romance neighbor niece relationship mason
The Tobacconist of Vallecas
Release Date: April 09, 1987

| | | |
| --- | --- | --- |
| Year | : | 1987 |
| Slogan | : | «» |
| Genres | : | Comedy, Drama |
| Production Companies | : | TVE, Compañía Iberoamericana de TV, Ministerio de Cultura, Ega Medios Audiovisuales |
| Director | : | Eloy de la Iglesia |
| Producers | : | Ángel Huete |
| Writers | : | Eloy de la Iglesia, Gonzalo Goicoechea, José Luis Alonso de Santos |
| RunTime | : | 106 mins. |
| Revenue | : | 312010 |
Leandro, an unemployed mason and his friend, Tocho, attempt to rob a tobacconist in the Vallecas district of Madrid, but Mrs. Justa, the tobacconist, impedes it alerting the neighbors who notify police. Inside the shop, the confrontation between the two friends and their 'hostages', the tobacconist and her niece Angeles, is relaxing, and a budding sympathy arises between them.
Want to see ?
Trailer: La estanquera de Vallecas (1987) Original Trailer [FHD]
Clip: "La estanquera de Vallecas" -1987-.
Reviews
There are no reviews yet
If you like
The Tobacconist of Vallecas

, you may like:
Lists that contains
The Tobacconist of Vallecas

: