TharnType: The Series
Season 1
TharnType: The Series
Season 1
First Air Date: October 07, 2019

| | | |
| --- | --- | --- |
| First Aired on | : | 2019 |
| Episodes | : | 15 episodes |
Episodes
1x15 Episode 15 (January 13, 2020)
---
---
1x14 Episode 14 (January 06, 2020)
---
Set after the events of the series, Tharn and Type have been dating for four years already. Still very much in love, they remember the first time Type introduced Tharn to his family but Type's father might not be as supportive as they hoped him to be.
---
1x13 Episode 13 (December 30, 2019)
---
'Type' broke up with 'Tharn' for the third time. Of course, it is going as Lhong's plan to get rid of Tharn's lover like every time. Will Lhong succeed and replace Type this time? Will Tharn allow his love to end like this or not? Will Type be the one ending this whole mess? Will their relationship end here or continue...?
---
1x12 Lhong (December 23, 2019)
---
Lhong, Tharn's best friend, wants to be more than that. But instead of waiting patiently, he plots against the people that Tharn loves, in the most terrible ways. Only to aid Tharn's side when he is left heartbroken. Because he solely believes that no one else could love Tharn more than him. Hoping that his feelings will finally be returned.
---
1x11 Episode 11 (December 16, 2019)
---
The relationship is deflected, because a third party like 'Tar' comes into the lives of 'Tharn' and 'Type'. One lie is trying to shake their love. How will Type resolve this problem to keep his relationship with Tharn?
---
1x10 Episode 10 (December 09, 2019)
---
After accidentally meeting 'Tar', Tharn started acting strange and 'Type' has noticed. He learns more about Tharn's past and his past lovers through 'Lhong' and it makes Type curious about Tharn even more. After Tar came back into Tharn's life once again, he began to think of what to do....
---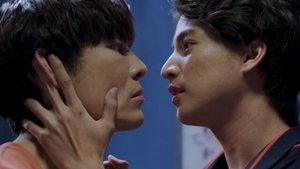 1x09 Episode 9 (December 02, 2019)
---
After patching things up with Tharn, 'Type' tries to be a better boyfriend. He meets Tharn's family for the first time, and allows Tharn to tell his close friend like 'Lhong' about their relationship. While their relationship seems to be going well, 'Tar', Tharn's ex-lover, comes back.
---
1x08 Episode 8 (November 25, 2019)
---
It's Tharn's birthday. Even though Tharn wants 'Type' to celebrate with him at his house, the person who appeared on that day was 'San', his brother's friend whom he once had a deep relationship with. Regardless of him wanting to keep things hidden from Type, 'Type' found out anyway.
---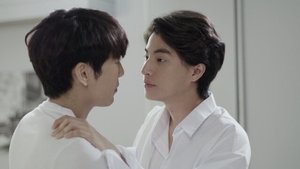 1x07 Episode 7 (November 18, 2019)
---
'Tum' started to search for the truth about the strange behavior of 'Tar', and encountered some things that shocked him. While 'Type' returned home to his family in Phangan during the semester break, he met 'Khom', his childhood friend. While the relationship of 'Tharn' and 'Type' is going well, Tharn's brother came back into his life.
---
1x06 Episode 6 (November 11, 2019)
---
'Type' started seeing 'Puifai' while still having unclear relationship with 'Tharn'. When Type decided to commit in a relationship with Puifai, Tharn found out and it led to a turning point in their relationship. Meanwhile, 'Tum' became curious about his younger brother's change, 'Tar'.
---
1x05 Episode 5 (November 04, 2019)
---
'Tharn' invited 'Type' to go shop at the mall together. There Type met 'Puifai', a high school friend of 'Champ.' Puifai asked Champ to help introduce her to Type. Tharn began to take his relationship with Type more seriously without knowing that Type is about to open up his heart for another woman...
---
1x04 Episode 4 (October 28, 2019)
---
The problem between 'Type' and his gay senior has spread throughout the whole university. Type decided to tell 'Tharn' about his childhood story and Tharn is helping him solve the problem. In the midst of everything, Type started seeing the goodness of Tharn, and began to open his heart even more.
---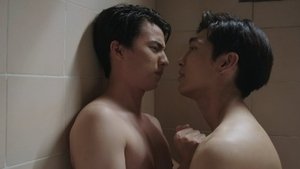 1x03 Episode 3 (October 21, 2019)
---
'Type' realized that 'Tharn' was a person who took care of him when he was sick for many days. He began to feel guilty for acting rude to him. Also, Tharn noticed that Type no longer hates him as much as he used to. So, he's approaching him and trying to build a good relationship with Type again.
---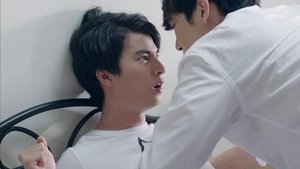 1x02 Episode 2 (October 14, 2019)
---
'Techno' brought 'Champ', a friend from his football team, to exchange room with 'Type.' But Type decided not to move out because he doesn't want to lose to 'Tharn'. Before this whole roommates war ends, Type is so sick that Tharn has to take care of him. Tharn tarted to wonder why Type hates gay so much.
---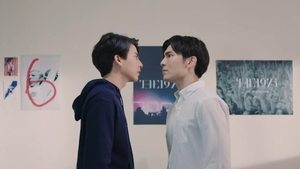 1x01 Episode 1 (October 07, 2019)
---
'Type', a first year student has just moved into the dormitory and met a roommate like 'Tharn', a handsome man. Not long after, Type learned the truth from his close friend 'Techno' that Tharn is gay. Type couldn't accept it and asked Tharn to move out of the room but Tharn refused to. Type is doing everything in his power to make Tharn surrender and move out like destroying his belongings and taking his loud friends to the room.
---