Parks and Recreation
Season 4
Parks and Recreation
Season 4
First Air Date: September 22, 2011

| | | |
| --- | --- | --- |
| First Aired on | : | 2011 |
| Episodes | : | 22 episodes |
As with past seasons, it focused on Leslie Knope and her staff at the parks and recreation department of the fictional Indiana town of Pawnee. However, this season featured an overarching story arc, beginning in the first episode and culminating in the finale, where Leslie ran for the city council of Pawnee.
Episodes
4x22 Win, Lose, or Draw (May 10, 2012)
---
It's election day in Pawnee, and Leslie and Bobby Newport are separated by a razor-thin margin. While everyone waits with Leslie for the race to be called, they ponder their futures, and their new opportunities.
---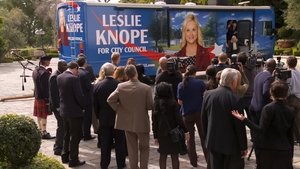 4x21 Bus Tour (May 03, 2012)
---
An important person in Pawnee dies while Leslie is on a bus tour for the final day of her campaign. Meanwhile Andy investigates a security threat, and Chris finds a cure for his depression.
---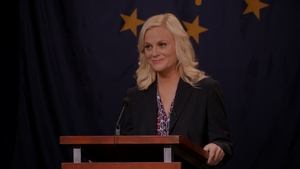 4x20 The Debate (April 26, 2012)
---
Leslie goes toe-to-toe with Bobby Newport in a debate. Ann, Tom, and Chris work in the media spin room, while Ron goes the extra mile to save a party for Leslie's donors.
---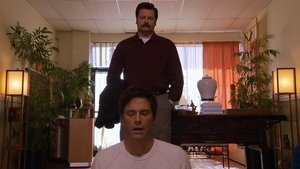 4x19 Live Ammo (April 19, 2012)
---
Leslie discovers that the Parks Department budget is about to be cut, and she later meets the City Council member she is running to replace. Chris and Ron visit a meditation center.
---
4x18 Lucky (March 08, 2012)
---
Leslie and Ben are thrilled when Buddy Wood wants to interview Leslie for his Indianapolis talkshow. April and Ron prep Andy for his final exam in his Women's Studies course.
---
4x17 Campaign Shake-Up (March 01, 2012)
---
Leslie and Ben are caught off guard when her opponent Bobby Newport hires a powerful campaign manager from Washington. Chris forces Ron to start interviewing replacements for Leslie when work starts falling through the cracks, and an unlikely officemate solves a challenging problem.
---
4x16 Sweet Sixteen (February 23, 2012)
---
Leslie realizes that the department has forgotten Jerry's birthday and decides to throw a party for him at a special location. Meanwhile, Tom is flabbergasted when he finds out Ann doesn't share his taste in music.
---
4x15 Dave Returns (February 16, 2012)
---
While trying to get an endorsement from the Chief of Police, Leslie and Ben awkwardly run into Leslie's old flame, Dave. Meanwhile, Andy and the rest of the office work on a theme song for Leslie's campaign.
---
4x14 Operation Ann (February 02, 2012)
---
Leslie works to find Ann a Valentine's date. Ron helps Ben with a scavenger hunt, and Chris becomes depressed over his love life.
---
4x13 Bowling for Votes (January 26, 2012)
---
Leslie and Ben host a bowling night after receiving feedback about Leslie's campaign. April, Chris, and Jerry hold a competition to see who can raise the most funds.
---
4x12 Campaign Ad (January 19, 2012)
---
Faced with a tough new opponent, Leslie and Ben disagree on the content of her first campaign ad. Ron is very uncomfortable when Chris tries to befriend him, while Andy and April make a trip to the doctor.
---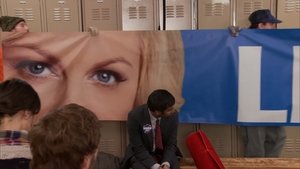 4x11 The Comeback Kid (January 12, 2012)
---
Leslie enlists everyone's help in staging an attention-getting event. Ben takes up a new hobby, while April and Andy adopt a pet.
---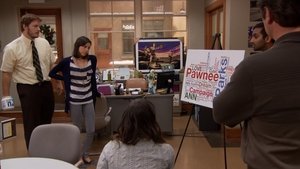 4x10 Citizen Knope (December 08, 2011)
---
Unable to get work done from inside the Parks Department, Leslie forms a citizen action group and fights from the outside. Meanwhile, everyone in the office brainstorms ideas for what to get Leslie for Christmas.
---
4x09 The Trial of Leslie Knope (December 01, 2011)
---
Leslie has to face an ethics committee about her secret relationship with Ben after they come clean to Chris.
---
4x08 Smallest Park (November 17, 2011)
---
Leslie uses her new tourist attraction as a way to spend more time with Ben. Meanwhile, Ron and April encourage Andy to go to college, and Chris tasks Tom and Jerry with revamping the Parks and Rec logo.
---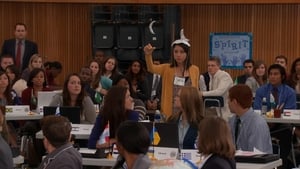 4x07 The Treaty (November 10, 2011)
---
Leslie enlists the help of Ben, Andy and April to host a Model U.N. for Pawnee Central High School. Chris asks Ann for her advice on love when a date cancels on him. Meanwhile, Ron struggles to find a replacement for Tom.
---
4x06 End of the World (November 03, 2011)
---
A local Pawnee group predicts the end of days, causing chaos in the Parks department.
---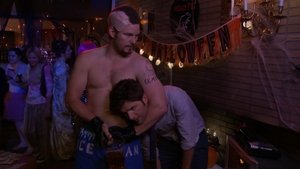 4x05 Meet 'N' Greet (October 27, 2011)
---
Andy and April host a Halloween bash at their house. Tom emcees an event for Leslie's campaign. Andy and April receive an unusual wedding present from Ron and Ann.
---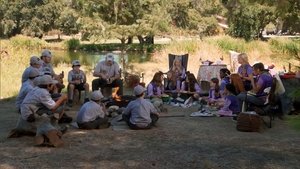 4x04 Pawnee Rangers (October 13, 2011)
---
Ron takes his boys-only troop of Pawnee Rangers into the wild. Not wanting the girls to feel left out, Leslie also takes her troop of Pawnee Goddesses on an adventure weekend. Meanwhile, a reluctant Ben joins Tom and Donna for a day of relaxation, and Chris spends some time with Jerry.
---
4x03 Born and Raised (October 06, 2011)
---
Leslie's book about Pawnee comes out just in time for her campaign. Ann tries to bond with Ron and April.
---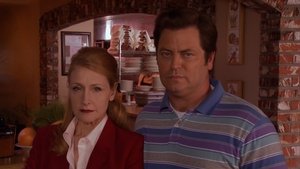 4x02 Ron and Tammys (September 29, 2011)
---
Ron's first ex-wife, Tammy One, reenters his life and tries to control his every move. Meanwhile, Ben helps Tom balance the books at his new company, and Ann makes a PSA, with help from Chris.
---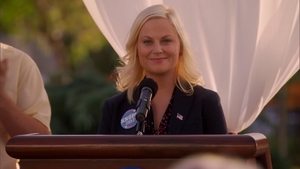 4x01 I'm Leslie Knope (September 22, 2011)
---
Leslie is torn between Ben and her dreams of running for public office, while Ron braces himself for the arrival of his first wife, the original Tammy.
---