Lie to Me
Season 2
Lie to Me
Season 2
First Air Date: September 28, 2009

| | | |
| --- | --- | --- |
| First Aired on | : | 2009 |
| Episodes | : | 22 episodes |
Episodes
2x22 Black and White (September 13, 2010)
---
The Lightman Group investigates the murder of a journalist and friend of Lightman's who was killed while exposing a corrupt politician
---
2x21 Darkness and Light (August 30, 2010)
---
A missing woman leads the Lightman group to discover criminal activity in the adult film industry.
---
2x20 Exposed (August 23, 2010)
---
After Foster's boyfriend, Dave Burns (guest star Martini), gets abducted Lightman tries to track him down with the help of Burns' mysterious ex partner.
---
2x19 Pied Piper (August 16, 2010)
---
Lightman and his ex-wife, Zoe witness the execution of a murderer they prosecuted 17 years ago and face the possibility that they sent the wrong man to his death.
---
2x18 Headlock (August 02, 2010)
---
A fighter in an underground club is found dead; Foster discovers a troubling secret.
---
2x17 Bullet Bump (July 26, 2010)
---
The Lightman Group investigates when a young woman is killed at a political rally in Virginia.
---
2x16 Delinquent (July 19, 2010)
---
When a pregnant girl is found murdered, Cal and the LMG team help Torres try to clear her juvenile-delinquent sister of charges, and protect her from the real killer.
---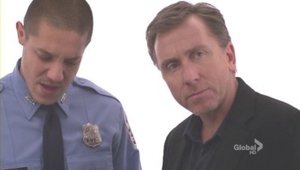 2x15 Teacher and Pupils (July 12, 2010)
---
After a grisly shooting in a federal housing project, Lightman is hired to read the face of the paralyzed victim.
---
2x14 React to Contact (June 28, 2010)
---
Lightman is confronted with unsettling truths about his past while trying to save an Iraq war veteran.
---
2x13 The Whole Truth (June 21, 2010)
---
Lightman is an expert witness at the trial of a woman charged with murdering her high-powered, and much older, husband.
---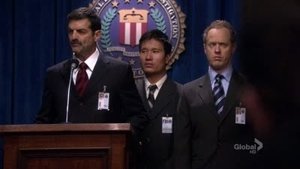 2x12 Sweet Sixteen (June 14, 2010)
---
An Irish terrorist comes to Dr. Lightman to find out who killed his wife and daughter seven years ago, which reveals secrets about Lightman's relationship with Dr. Foster and his past job working counter-terrorism for the government.
---
2x11 Beat The Devil (June 07, 2010)
---
Lightman investigates one of his mentor's graduate students, whom he is convinced is a psychopath, while Loker and Torres look into a UFO sighting.
---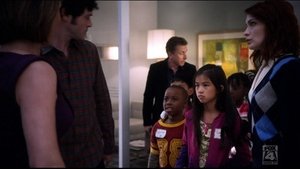 2x10 Tractor Man (December 14, 2009)
---
A protesting farmer parks his explosives-packed tractor near the US Treasury building. Meanwhile, Loker plays babysitter to third-graders stuck in the Lightman Group office, actress Felicia Day guest stars as their teacher. Miguel Ferrer guest stars as FBI ASAC Steele, Ben Reynolds' boss.
---
2x09 Fold Equity (November 30, 2009)
---
Lightman, Foster and Reynolds travel to Las Vegas to help locate a missing finalist in the World Series of Poker. Lightman uses his skills to read the other competitors' faces to figure out which one knows about the disappearance. Meanwhile, Loker and Torres analyze Loker's new relationship, and as a result, get closer to each other.
---
2x08 Secret Santa (November 23, 2009)
---
Cal spends the holidays in Afghanistan, where he relies solely on an American expatriate to help a mission to find a pair of missing Marines.
---
2x07 Black Friday (November 16, 2009)
---
The Lightman Group helps a teenager who believes he was abducted as a baby, while Loker and Torres try to figure out what caused a deadly stampede at an electronics store.
---
2x06 Lack of Candor (November 09, 2009)
---
After a federal witness is killed, the US attorney arrives at the Lightman Group to take the next witness in line, Reynolds, into protected custody. Cal feels that the US Marshals Service cannot protect Reynolds, so he takes him "hostage" and demands that he be able to run the investigation into the witness's death. During his investigation, he finds out that while undercover Reynolds did drugs and killed a man and wants to keep it a secret to avoid prosecution after he finds out that his handler (Alicia Coppola) did not properly report the event. Through his own undercover operation, Cal records the handler admitting that she led Reynolds to believe that everything was all set legally, and the US attorney subsequently takes her into custody. Meanwhile Loker and Torres discover that the original witness was killed after the cell phone that his mistress provided was tracked to his safe house's location.
---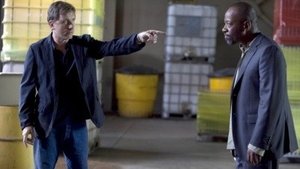 2x05 Grievous Bodily Harm (October 26, 2009)
---
When Cal's old pal, Terry Marsh, comes to town, he brings plenty of trouble with him. Meanwhile, the rest of the team meets with some students from a prep school to determine if any of them are responsible for a threatening tape that was sent to the headmaster.
---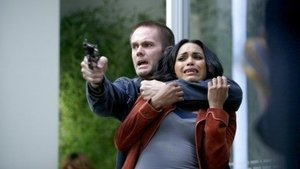 2x04 Honey (October 19, 2009)
---
Eric Matheson (Garret Dillahunt) is determined to prove that he didn't murder his wife. Torres is assigned to investigate the murder, and goes to the house of the victim's sister. Matheson finds Torre's car and gets into it after she forgot to lock the door. When Torres returns, Matheson holds her at gunpoint, instructing her to drive to the Lightman Group offices. Cal makes a deal with Mattheson, asking him to let all the employees go as long as he helps prove Mattheson's innocence. Mattheson complies, and Foster, Loker, Reynolds and Torres attempt to solve the case, while Loker has second thoughts about not calling the authorities. Cal and the team find out that Mattheson was actually innocent, and that his wife was actually killed by a creditor. Mattheson demands that he sees the creditor, saying he will either take his life or Cal's. Cal pleads for Mattheson to kill him, but Foster, Loker and Reynolds trick Mattheson into letting his guard down after a disguised Loker pretends to recount the last moments of Mattheson's wife's life. As Mattheson is in a moment of rage before killing Loker, Reynolds draws his gun and shoots Mattheson, disarming him. The episode ends with Lightman at Foster's home, asking if he could sleep in her spare room for the night.
---
2x03 Control Factor (October 12, 2009)
---
While on vacation in Mexico with Emily, Lightman becomes involved in the case of a missing American woman, who is a single mother on vacation with her daughter. Upon investigation, Lightman learns that the mother got herself involved with an illegal fertility broker and he manages to find her just in time. Back home, Foster investigates D.C.-area hospitals with Lightman's rival, Jack Rader. They try to uncover the reason that five people have grown gravely ill after receiving blood transfusions.
---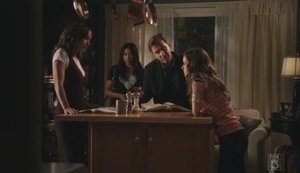 2x02 Truth or Consequences (October 05, 2009)
---
Zoe enlists Lightman to help with her client -- a 22 year-old black star college football player who has been accused of statutory rape with a white 16 year-old girl. The case hits home for Lightman, who learns that his daughter Emily was friends with the group of girls who attend these college fraternity parties. Through the course of their investigation, Lightman and Torres determine that Zoe's client was set-up by the girl, whose friends leaked the video of the hookup. Lightman figures that the man did not know the girl was underage, noting that his face showed that he knew he shouldn't find underage girls attractive. Meanwhile, Foster and Loker travel to a religious compound to determine whether its claim of IRS exemption is valid. They believe the head of the compound is holding the women against their will. Foster facilitates the escape of one woman and her children, and faces the wrath of both Loker and the government. At the end, the girl's father believes the system is protecting the football player, and decides that someone has to pay. He shoots the prosecutor that dropped the charges against the football player, with whose death the episode ends.
---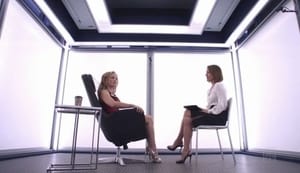 2x01 The Core of It (September 28, 2009)
---
A young woman approaches Lightman at his book signing, believing she has seen a murder. Lightman finds that the woman has multiple personalities, and he believes that one of her personalities witnessed the murder. Lightman passes off helping Agent Reynolds vet a potential Supreme Court nominee, instead choosing to pursue the case of the multiple-personality woman. The case is passed on to Torres, whom the nominee does not treat with respect due to her age. Torres puts her preconceived judgments about the man aside when she analyzes the facts. Lightman unlocks the woman's original personality, who helps Lightman find the original murderer. Zoe informs Lightman that she is taking their daughter, Emily, and moving to Chicago to open a law firm. Lightman buys out her stake in The Lightman Group so that she can start her own practice in town.
---