True Jackson, VP
Season 3
True Jackson, VP
Season 3
First Air Date: September 11, 2010

| | | |
| --- | --- | --- |
| First Aired on | : | 2010 |
| Episodes | : | 13 episodes |
Episodes
3x13 Mystery in Peru (August 20, 2011)
---
True and the rest of the Mad Style staff go to Peru to attend Amanda and Brock's wedding. True wants to start her own fashion line, but can't, because she doesn't have enough money. But, True and her friends discover there's a $20,000 grand prize for whoever can find the Jewel of Peru, which was missing for a year. So the boys and the girls each try to find the criminal. Mikey J. tells Lulu he's moving away for a year and gives her a key for a gift, and Amanda hires Kelsey as her assistant for the wedding. True finds the jewel, but then she and her friends get caught by a criminal and are put in a cage on top of a volcano. They try to use their phones but fail. Lulu uses her key to unlock the door, which works. They return the jewel, and True tells Lulu to kiss Mikey J. to see if he really likes her. At the wedding, Max tells True that he is retiring to be a stay-at-home dad promoting her as the president of Mad Style. Since she was president.
---
3x12 Ditch Day (March 19, 2011)
---
Max takes True and Lulu out of work for the day to help a little boy named Joe fulfill his wish of conquering his lack of bravery. But while helping the little boy they all end up in mall jail. Jimmy is upset at Ryan for calling his band Fire & Ice lame, so he embarrasses him by making him wear a dress at the mall.
---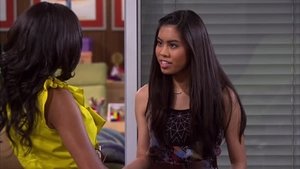 3x11 True Mall (March 05, 2011)
---
A new Mad Style store opens at the local mall and True and Lulu work undercover to make sure the store functions properly. In the process, True hires Callie, a fashion-savvy but inexperienced co-worker as the store manager replacing the manager that Amanda originally hired. She nearly gives up her position, until she gets help from her friends. Meanwhile, Jimmy prevents Ryan from following True and Lulu to the mall.
---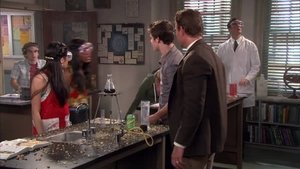 3x10 Principal for a Day (February 26, 2011)
---
Ryan takes over as temporary principal, after injuring Principal Ruckman in the science lab. Ryan's control over the school soon gets out of hand when he gives the teachers permanent detention and with Lulu being the only one to stop him. Meanwhile, True and Jimmy discover that Amanda has four other jobs in the building where Mad Style is located.
---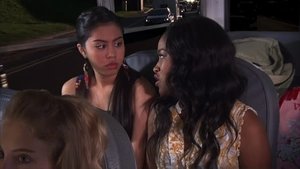 3x09 Field Trip (February 12, 2011)
---
True's class goes on a field trip to a Colonial living history attraction. While there True wants Jimmy to kiss her in the famed Lovers Tower, so they can be together forever. Lulu suspects than an actor playing Benjamin Franklin is also the same actor who is the star of her favorite TV show.
---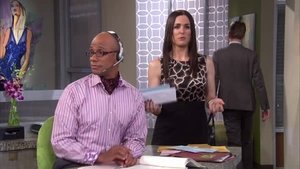 3x08 True Fame (February 05, 2011)
---
True appears in the local paper and is asked out by the famous actor Leon Thomas (Leon Thomas III) to accompany him to a movie awards show, which makes Jimmy jealous. Meanwhile, Max and Ryan try to get a famous dog model to be face of Mad Style's new dog bow tie line.
---
3x07 True Disaster (November 13, 2010)
---
True and Lulu try to sneak out of the office to get B.o.B tickets, while doing that they must be absolutely quiet not to disturb Amanda who has a serious migraine. True then agrees to let her Uncle Troy's girl soccer team have a birthday party at Mad Style. Meanwhile, Ryan, Jimmy and Max spend the day at a comic book store in New Jersey.
---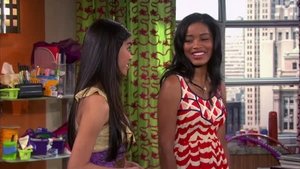 3x06 True Drive (November 06, 2010)
---
True is overwhelmed with tasks for the day from taking her driving test, to designing a dress for a girl's sweet 16 party, picking up Jimmy's father from the airport as well as also planning a surprise birthday party for Jimmy. Meanwhile, Max is unaware that a "lucky" pair of pants that he has shared with friends is not lucky at all. Also, Ryan is worried about a marble-sized growth growing on his arm.
---
3x05 Class Election (October 16, 2010)
---
True and Shelly go up against Lulu and Mikey J. and Kyle Sandbox and Kelsey in the class president and vice president election.
---
3x04 True Secret (October 09, 2010)
---
Max arranges a carnival in Mad Style, during this time True and Jimmy show affection for each other when no one is around. When Max catches them kissing, he demands that one of them must quit by the end of the day. When True and Jimmy decide that they both do not want to quit, Max finally decides to get rid of the no employees dating policy. Meanwhile, Ryan has hard time winning a teddy bear prize for Kelsey at the carnival. also amanda wants no part in this day but ends up have fun away when she gets stuck in the bounce house after trying to get coffee and jumps up and down until it deflates
---
3x03 Mad Rocks (October 02, 2010)
---
"Mad Rocks", an annual rock-oriented fashion show comes around with Lulu agreeing to plan the event but True knowing about Lulu's irresponsibilites in the past is reluctant to let her plan it herself. Her eavesdropping nearly deters the event from happening but tries to saves the day by bringing Jimmy's band Fire & Ice back together. Meanwhile, Max is on vacation, but he is still watching over the company with a camera helmet worn by Amanda.
---
3x02 The Fifth of Prankuary (September 25, 2010)
---
Max dares the Mad Style employees to perform their best pranks, but True and Lulu take things to far when they think he's playing a prank on them at school by giving them a fake standardized exam.
---
3x01 True Luck (September 11, 2010)
---
True's Uncle Troy who has a history of bad luck takes over as the receptionist at Mad Style, but after True touches him, She now believes that she has inherited his bad luck in exchange of Uncle Troy receiving True's lucky streak. This all comes at a bad time, due to True working on a fragrance for the company. Meanwhile, Lulu begins to have romantic dreams about Ryan, which causes her to be uncomfortable around him. She then tells Mikey J. who challenges Ryan to a boxing match.
---