Midsomer Murders
Season 7
Midsomer Murders
Season 7
First Air Date: November 02, 2003

| | | |
| --- | --- | --- |
| First Aired on | : | 2003 |
| Episodes | : | 7 episodes |
Episodes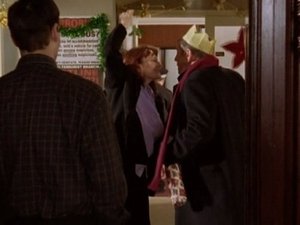 7x07 Ghosts of Christmas Past (December 25, 2004)
---
An elderly woman is found dead in her cottage and DCI Tom Barnaby is convinced the death is not down to natural causes
---
7x06 The Straw Woman (February 29, 2004)
---
When a traditional festival is revived at Midsomer Parva, it goes disastrously wrong, with the curate (or assistant priest) being burnt alive inside a straw effigy of a woman. Local property owner Alan Clifford holds an orgy at the Manor House, and it seems he has secrets... And then, just after finding a pig's head on the altar of the parish church, the dead curate's gay lover, the Reverend Jim Hale, dies too, seemingly of 'spontaneous combustion' - that is, he bursts into flames without any normal explanation. Barnaby refuses to believe in rumours of witchcraft and is vindicated when it proves that Hale's clothes had been sprinkled with phosphorus. Then, with Barnaby hot on the killer's trail, Liz Francis is knocked out with a candlestick and becomes the third villager to be burnt alive.
---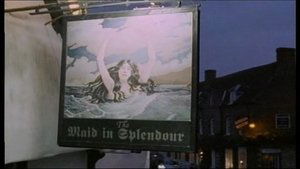 7x05 The Maid in Splendour (January 25, 2004)
---
Jamie Cruickshank, a bartender at the Maid in Splendour public house, is keen on Bella Monday, a barmaid, and follows her to a tumbledown old cottage in the woods, only to be blasted with a twelve-bore shotgun. Then the pub landlord's son, Stephen Bannerman, is also killed in the same way. Barnaby finds there was ill-feeling between locals and newcomers to the village and also between the landlord and his aggressive son, who was in the process of taking over the business.
---
7x04 Sins of Commission (January 18, 2004)
---
The Midsomer Literary Festival opens with the real-life murder of a famous author at Midsomer St Michael. In investigating the killing, Barnaby and Scott find that the village highbrows are busy with corruption, embezzlement, and sexual peccadillos of various kinds. And the dead bodies go on piling up.
---
7x03 The Fisher King (January 11, 2004)
---
Midsomer Barrow landowner Gareth Heldman is murdered with an Iron Age spear, on the same spot where his father was killed many years before during an archaeologists' dig at the village's prehistoric earthworks. Meanwhile, troupes of new age travellers (whom Heldman strongly disapproved of) are arriving to celebrate the summer solstice on June 21st. Barnaby finds Heldman was a womaniser, with a tangled web of offspring. He also has to reopen the file on the thirty-year-old murder of Roger Heldman and investigate a tale of lost treasure.
---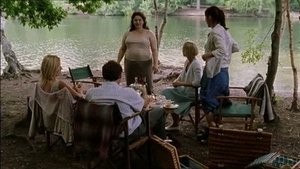 7x02 Bad Tidings (January 04, 2004)
---
Barnaby's new partner, Sergeant Dan Scott, arrives from London's Metropolitan Police and expects to have a quiet life. But then the murders begin. The first victim is Fiona Thompson, stabbed several times with a long knife on her way home from a flamenco night at Midsomer Mallow village hall - and a witness reports a mysterious squeaking noise at the scene of the crime...
---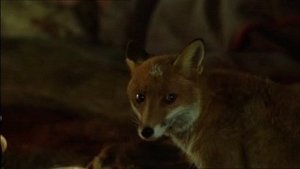 7x01 The Green Man (November 02, 2003)
---
The Barnaby-Troy partnership is about to come to an end, as Troy has passed his inspector's exam and is moving on. However, the murderers of Midsomer go on piling up the bodies. Joyce Barnaby gets trapped in a fallen canal tunnel, and in getting her out seven skeletons come to light in a hidden chamber. Meanwhile, two local tearaways are shot dead in the woods at Midsomer Worthy, and a tramp called Tom is accused of the killings. While Troy looks into the shootings, Barnaby wrestles with an old mystery. And although six of the skeletons found in the tunnel date from the 18th century, one is much more recent.
---