Midsomer Murders
Season 14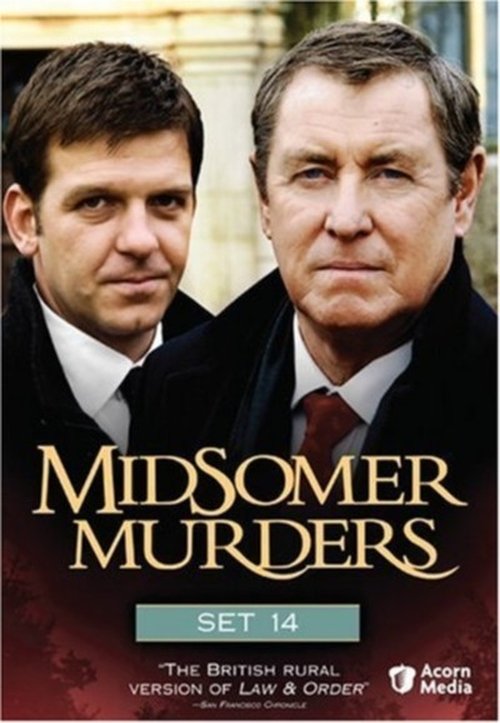 Midsomer Murders
Season 14
First Air Date: March 23, 2011

| | | |
| --- | --- | --- |
| First Aired on | : | 2011 |
| Episodes | : | 8 episodes |
Episodes
14x08 A Rare Bird (January 11, 2012)
---
A row breaks out between some birdwatchers in Midsomer-in-the-Marsh ends things end up turning nasty after their president is killed. Patrick Morgan died as he hoping to get a glimpse of a rare bird, but is his obsession with ornithology to blame or something much more sinister. Barnaby is called in to investigate.
---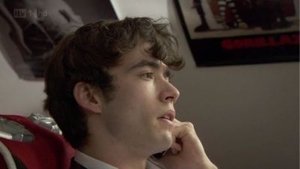 14x07 A Sacred Trust (October 26, 2011)
---
Barnaby and Jones investigate the cloistered world of Midsomer Priory when a nun is strangled to death. The detectives uncover a complex mystery involving holy orders, teenage romantic liaisons, African art and missing antique silver as the community is forced to open its doors to 21st-century policing
---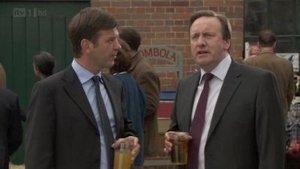 14x06 The Night Of The Stag (October 12, 2011)
---
A tax inspector goes missing as he tries to track down the maker of an illicit, potent cider popular among the residents of Midsomer Abbas. Barnaby and Jones have a murder investigation on their hands when the man's body is found floating in a vat at the village's spring fair, where the duo are sampling the local brew
---
14x05 The Sleeper Under The Hill (September 21, 2011)
---
When the body of a farmer is found in the middle of a stone circle in Midsomer Mow, suspicion points at local druids. The murdered man had planned to plough Gorse Meadow, making Crowcall Circle inaccessible to the group led by high priests Ezra and Leticia. Barnaby and Jones are joined in their investigation by new pathologist Kate Wilding. The body left on the bloodstone is her first assignment, but Kate doesn't shock easily.
---
14x04 The Oblong Murders (May 25, 2011)
---
Bullard asks Barnaby to investigate the disappearance of a friend's daughter who was a member of the Oblong Foundation, a cult based at Malham Hall. Jones goes undercover as a new recruit to solve the mystery, but he and Barnaby soon start digging into an old case involving the death of a couple in a boat explosion, which could be linked to the missing woman. With Will Knightley, Kevin Doyle, Holly Aird, Barbara Flynn and John Woodvine
---
14x03 Echoes of the Dead (April 20, 2011)
---
When a young woman is dressed like a bride and drowned in a bath, it triggers a spate of ghoulish wedding-themed murders in Great Worthy. The case takes Barnaby and Jones to a donkey sanctuary, a heritage steam railway, and a pub run by an ex-copper and former brothel madam. With the serial killer still at large, could history be repeating itself?
---
14x02 Dark Secrets (March 30, 2011)
---
The reclusive lives of elderly eccentrics William and Mary Bingham comes under police scrutiny when a social services investigator is murdered. Barnaby and Jones must unearth generations of family secrets and decipher astronomical charts to find the killer.
---
14x01 Death in the Slow Lane (March 23, 2011)
---
New DCI John Barnaby arrives in Midsomer and is bemused by the quaint villages and their quirky residents. But when a local DJ is crushed to death at a traditional girls' boarding school, he soon discovers that murder and deception are never far away. As the death toll rises, could Barnaby's first case also be his last?
---