Midsomer Murders
Season 13
Midsomer Murders
Season 13
First Air Date: February 10, 2010

| | | |
| --- | --- | --- |
| First Aired on | : | 2010 |
| Episodes | : | 8 episodes |
Episodes
13x08 Fit For Murder (February 02, 2011)
---
Barnaby reluctantly accompanies Joyce on a spa weekend to Swavely Manor. But as he attempts to de-stress, a woman is found dead in the flotation chamber. He abandons his treatment to investigate, but his personal worries are never far away as he contemplates his future.
---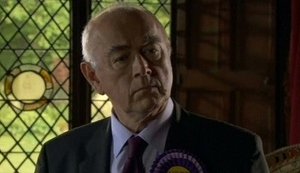 13x07 Not in My Back Yard (January 12, 2011)
---
A planning dispute turns to murder after a leading light in the Midsomer Conservation Society suspects her neighbours are involved in a money-making development scam. Political wrangling, burglaries and sexual liaisons abound in picturesque Great Pelfe - but why is someone driven to start killing? Barnaby and Jones investigate.
---
13x06 The Noble Art (October 13, 2010)
---
Local boxer John Kinsella's successful world title bid stirs up hidden passions among the residents of Midsomer Morchard. As plans to stage a celebratory re-enactment of a Victorian prizefight shape up, jealousy, betrayal and blackmail take a ringside seat, while two suspicious deaths suggest Barnaby has let friendship cloud his judgement. Detective drama, guest starring Phil Daniels (formerly EastEnders' Kevin Wicks)
---
13x05 Master Class (October 06, 2010)
---
Piano student Zoe Stock has won a place at the Devington Manor Winter School led by internationally renowned musician Sir Michael Fielding. From the riverbank in the grounds of the manor she sees a woman jump from the bridge and disappear underwater. When Barnaby and Jones start investigating the possible drowning, they discover unsavoury connections to the past that could prove lethal twenty years later. But can they intervene before the body count escalates and will the talented Zoe survive her master class?
---
13x04 The Silent Land (September 22, 2010)
---
On a dark night in the village of March Magna, Barnaby's wife Joyce swerves her car to narrowly miss a shadowy figure in the road. Or so she thinks. Later that night a body is discovered in the old cemetery. Did Joyce hit someone after all or was the victim, who seems to have plenty of enemies, killed by one of the villagers? Barnaby and Jones have their work cut out as all the villagers seem to be hiding something - but is it murder?
---
13x03 Blood on the Saddle (September 08, 2010)
---
Ford Florey is a town with a Wild West Society and many grudges. During a Wild West show at the local fayre, the witch on the 'Dunk the Witch' stall is well and truly dunked. Laughter turns to horror when she doesn't get up and the water in the tank starts to turn red. Barnaby and Jones need to be quick on the draw to track down the murderer.
---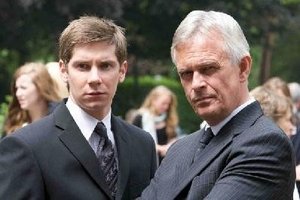 13x02 The Made-to-Measure Murders (May 12, 2010)
---
The residents of Milton Cross, a feudal estate with a church, farms, houses and acres of land, depend on lord of the manor Edward Milton for their livelihoods. When Sonia Woodley is stabbed to death in the churchyard two years after the death of her husband, bespoke tailor Gerald, Barnaby and Jones investigate, and the village begins to reveal its secrets. Guest staring James Wilby, Gwyneth Strong and Karl Davies (formerly Emmerdale's Robert Sugden), with John Nettles and Jason Hughes
---
13x01 The Sword of Guillaume (February 10, 2010)
---
Barnaby decides to join Causton's annual trip to Brighton when he become suspicious about the mayor's plans to buy up coastal land for holiday chalets. But before he can get to the bottom of the dubious deal, a hated property developer is beheaded at a funfair and a collection of valuable historical swords goes missing. With the help of his cousin DCI John Barnaby, the detective sets out to crack the case. Guest starring Neil Dudgeon (Roman's Empire), Mark Gatiss (The League of Gentlemen), Coronation Street villain Brian Capron and Blackadder's Tim McInnerny
---