Midsomer Murders
Season 10
Midsomer Murders
Season 10
First Air Date: November 11, 2006

| | | |
| --- | --- | --- |
| First Aired on | : | 2006 |
| Episodes | : | 8 episodes |
Episodes
10x08 Death in a Chocolate Box (May 11, 2008)
---
Reformed criminal Ronnie Tyler prepares to leave Midsomer Holm, a tranquil village and halfway house. In the village is an historic camera obscura. New arrival Eddie Marston takes Ronnie's place, making DCI Barnaby uneasy.
---
10x07 They Seek Him Here (April 27, 2008)
---
Nick Cheney was once a successful director, but he has now ended up mainly directing low-budget films. We meet him as he is directing The Scarlet Pimpernel at Magna Manor. A former convict, Jed Norris, has been hired as a security guard on the film set, and one night he finds the director dead, beheaded by the use of a guillotine.
---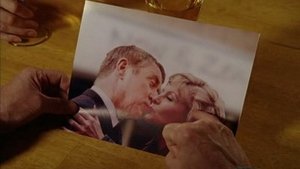 10x06 Picture of Innocence (June 03, 2007)
---
There's a shock for Joyce when she and Tom visit a photo exhibition in Luxton Deeping. Barnaby also gets a glimpse of the bitter rivalry between the traditional film photo followers and the digital enthusiasts. Things develop a more serious turn, however, when a member of the local camera club is brutally strangled. For once there are no shortage of clues and leads, all pointing to one suspect - Barnaby himself !! Suspended from duty, Barnaby, with a little covert help from Jones, has to use all his deductive powers to discover the motive and unmask the real murderer before they strike again.
---
10x05 Death and Dust (May 08, 2007)
---
When Dr Alan Delaney is killed by a hit and run driver, Barnaby realises the real target was Delaney's senior partner, Dr James Kirkwood. Is the killer trying to prevent James from marrying beautiful divorcee Delyth Mostyn? And how is his death linked to £30,000 which is missing from the surgery accounts? Barnaby and Jones must travel to Snowdonia to unravel the truth.
---
10x04 The Axeman Cometh (February 02, 2007)
---
Barnaby rocks!!! Barnaby dusts off his LPs and reminices about his younger days as a member of a rock band, (much to the amusement of Jones) when his former rock idols Hired Gun', reform to play the Midsomer rock festival. Backstage, however, the old tensions which caused the group to split quickly resurface, and there is still the unexplained mystery of the band member who disappeared 30 years ago. It becomes evident that not everybody shares Barnaby's enthusiasm for the group when one of their members is electrocuted on stage at their opening gig. Who is responsible? Is it one of the band or their sinister butler. Barnaby has to cast aside his fan cloak for his professional one to investigate.
---
10x03 The King's Crystal (January 26, 2007)
---
When factory owner Alan King, owner of the Kings crystal glass company, meets his death in Shanghai the repercussions are swiftly felt in far off Midsomer Magna. His brother, not only assumes control and closes the factory down but marries the widow, much to the resentment of her son. When the company's chief accountant is found dead in the river Barnaby finds himself drawn into the mysterious world of Masonic rituals and business corruption. Jones's knowledge of the former proves invaluable but it is Cully's performance in an open air version of Hamlet that provides the vital clue, setting the detectives on a race against time to prevent further deaths.
---
10x02 The Animal Within (January 18, 2007)
---
Faith Alexander arrives in Midsomer Deverell to visit her estranged Uncle Rex, much to the surprise of his friends and associates who had been told she was dead. The problem is Rex is missing and Barnaby's initial investigation into his disappearance becomes more sinister when Rex's body is found at the bottom of the weir. The case becomes more complicated as it appears the eccentric Rex left several different wills and everyone wants a slice of his estate. Was this the reason for murder, or is it related to a family feud from 40 years ago? What was the secret of the feud? Those who know are not saying but someone is prepared to commit further murders to ensure it is not revealed.
---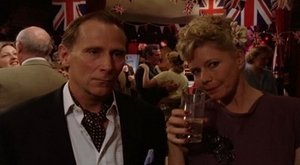 10x01 Dance with the Dead (November 11, 2006)
---
Suicide pact or murder? Barnaby quickly discovers it's the latter when the body of a young man turns up in a hanger at an old disused World War Two airfield. There is also the puzzling disappearance of the victims girlfriend, Laura Sharp. Despite her dubious reputation she seemed popular with many in the local community. Barnaby has to probe deep beneath the soft underbelly of Morton Fendle in order to reveal what Laura actually meant to many of its inhabitants and if one of them may have committed murder on her behalf.
---