Magnum, P.I.
Season 2
Magnum, P.I.
Season 2
First Air Date: October 08, 1981

| | | |
| --- | --- | --- |
| First Aired on | : | 1981 |
| Episodes | : | 22 episodes |
Episodes
2x22 Three Minus Two (April 01, 1982)
---
A beautiful leading fashion designer hires Thomas to protect her when one of her two partners in their designer clothing company is murdered, and she suspects that the other partner may have been behind it. But the assignment proves tricky as several people had a strong enough motive for the murder, and someone is planning a revenge killing...
---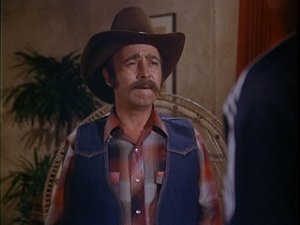 2x21 The Elmo Ziller Story (March 18, 1982)
---
Thomas is certain that Higgins is pulling some kind of prank when he supposedly meets Higgins' illegitimate half-brother Elmo Ziller, a guitar-plucking, 10-gallon-hat wearing Texan rodeo owner. Elmo was rumoured to have been killed in Texas recently, but with him seemingly still alive, his daughter hires Magnum to protect what is supposedly Elmo from the killers while his rodeo show is in Honolulu. Even though he is persuaded to take the case, Thomas is still certain that Higgins and Elmo are one and the same...
---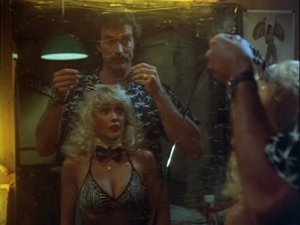 2x20 The Last Page (March 04, 1982)
---
A Vietnam veteran, whom Thomas distantly knows from a mission they both served on during the war, hires him to supposedly find his missing girlfriend. But unbeknown to Thomas, the man actually has an ulterior motive, and is using him to track down an old adversary with whom he has an old score to settle over the death of an Army buddy...
---
2x19 Double Jeopardy (February 25, 1982)
---
Magnum returns from a case out of Honolulu, to find that the Masters Estate is being used by a film team to shoot a new movie, based on one of Robin's books. What's more, he is employed to be the stunt double for one of the film's stars, Jack Martin - something which Thomas is highly unenthusiastic about, until he learns that Martin's wife Olivia Ross, of whom Thomas has always greatly admired, is also starring in the film, and relishes the opportunity to get close to her. But things take a dramatic turn when, during filming of a key scene, Olivia shoots Jack with a prop gun, but the bullets turn out to be real instead of blanks, leaving Jack in critical condition. With his idol Olivia the prime suspect in trying to kill her husband, Magnum investigates the ""accidental"" shooting to find just how the bullets came to be changed, and by whom...
---
2x18 Texas Lightning (February 18, 1982)
---
It is Thomas' birthday, and he is hired by expert card player Jeanie Lowry, nick-named 'Texas Lightning' to act as her body-guard at a high stakes poker game on-board a luxurious yacht the coming night. Thomas is at first reluctant to take a body-guard job, but the large cash fee offered soon persuades him. But during the card game, Jeanie slips away and breaks into shady yacht owner Thompsons' safe. The break in is discovered and Thompson is ready to kill both Thomas and her, but they manage to escape and wind up stranded on a small island. Magnum and Jeanie are presumed dead, but Higgins, T.C. and Rick refuse to believe it and set out to search for them – but Thompson looks set to find them first. Worse still, all along, Jeanie is far from being what she claims to be...
---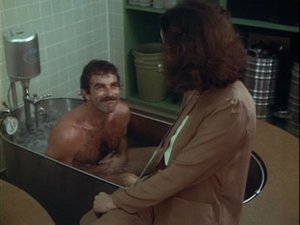 2x17 One More Summer (February 11, 1982)
---
After the attempted murder of a former Naval Academy buddy, care-free quarterback Dorsey Bramlett, Thomas agrees to join the professional American Football team that Bramlett is now on in training, in order to be close at hand and protect his pal should another attempt be made on his life. The would-be killer is determined and persistent, but that's nothing compared to the strenuous poundings Thomas has to endure during training...
---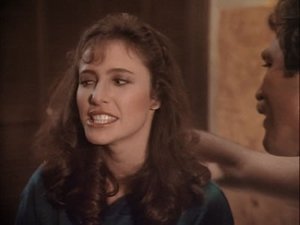 2x16 Italian Ice (February 04, 1982)
---
After Magnum daringly rescues a beautiful young woman - the daughter of a friend of Robin's - from a mobster's villa in Sicily, the girl comes to stay on the Masters Estate. As a result of the rescue, the girl quickly develops a crush on Thomas, and her presence puts strain on his relationship with his new girlfriend, and at the same time, curious things begin to happen. Thomas assumes that the Italian mobsters whom the girl was in the clutches of, are behind the questionable occurrences – unaware that T.C. is innocently giving them tourist flights around the island – but the trouble is actually coming from another source...
---
2x15 Try to Remember (January 28, 1982)
---
Thomas awakes from a bad car accident in which he drove the Ferrari over a cliff on his way home from dinner with his clients, for whom he was searching for a missing young woman; the accident leaves him with amnesia, and as he struggles to remember the events that lead up to the crash, he becomes the prime suspect when the girl he was looking for is found murdered, and one of his baseball caps is found at the scene of the crime.
---
2x14 Computer Date (January 14, 1982)
---
While working for a large corporation to investigate a case of computer espionage, Magnum is hired by one of the company's presidents to check out his wife, whom he suspects is having an affair. But Thomas finds himself in a compromising position of split loyalties when it turns out that the man that the woman is seeing is none other than Rick. Meanwhile, Higgins is expecting a visit from his once fiancée, and enlists Thomas' help in getting in shape before her arrival...
---
2x13 The Jororo Kill (January 07, 1982)
---
Magnum is caught in the crossfire of international politics and terrorism when a determined news correspondent that himself, T.C. and Rick met in Vietnam, arrives in Honolulu, asking his help in tracking down a master-of-disguise international assassin who is targeting a visiting Prime Minister of a small island republic. But as they try to locate the killer before the assassination attempt is made, Thomas begins to question the exact motives behind the reporter's extreme determination to get the story...
---
2x12 Ghost Writer (December 24, 1981)
---
Magnum is hired by an attractive ""ghost writer"" who is writing a biography of eccentric millionaire Harold Farber - whom she has never met in person, communicating only via phone – when all her notes on Farber are stolen, in an obvious attempt to stop the book ever being written. As they investigate, they find themselves in the middle of a highly mysterious situation. Meanwhile, T.C. has landed himself a highly lucrative but shady piloting job delivering chemicals to a high-rise, but the building he is making the deliveries to turns out to be at the centre of the mystery...
---
2x11 The Sixth Position (December 17, 1981)
---
As a favour to Robin Masters, Thomas finds himself acting as body-guard to a famous ballerina, part of a visiting troupe, after she has had several attempts made on her life. The dancer's stuboness sees sparks flying between the pair as Magnum tries to protect her - and T.C.'s previously undeclared love of ballet comes in useful, with him more than willing to help Thomas out on the case for once. Meanwhile, Rick accepts a job on Magnum's behalf, to investigate a woman's husband, but Thomas becomes suspicious that the timing of the job is rather too coincidentally and comes to suspect that he's been hired for another reason; and the whole situation sees him uncovering a case of international intrigue...
---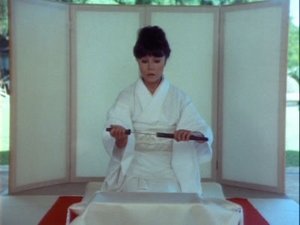 2x10 The Taking of Dick McWilliams (December 03, 1981)
---
Magnum is hired by an old friend's Japanese wife when her now wealthy husband is kidnapped and held for $500,000 ransom. She wants Thomas to deliver the ransom without her strict father, who has never approved of the marriage, finding out. But the further he gets involved, Thomas more and more comes to suspect that not all about the kidnapping is as it seems...
---
2x09 Mad Buck Gibson (November 26, 1981)
---
The former wife of infamous adventure author and thrill-seeker ""Mad Buck"" Gibson, hires Magnum to protect her ex-husband, who, despite being in later life, continues to live his life to the full as a hell-raiser. With Buck to stay as a guest of Robin Master's on the Estate, she wants Thomas to keep him out of danger until she has collected the back alimony money he owes, but he may not be around to pay it if he keeps on with his dangerous antics - something which is proven when Buck makes his entrance onto the scene in a dare-devil parachute stunt - injuring Higgins in the process! Thomas has his work cut out for him trying to ensure that the ageing adventure-seeker, determined not to let age get the better of him, doesn't come to any harm with his wild adventures, but as he does so, he discovers that the man is harbouring a worrying secret, and is seemingly set on a course of self destruction...
---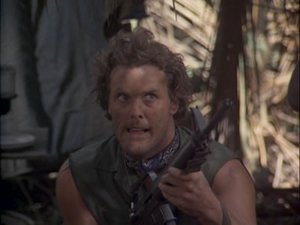 2x08 Wave Goodbye (November 19, 1981)
---
When an ex-surfing champion, who was a friend of Magnum, Rick, and T.C.'s, is found dead on the beach, Magnum becomes concerned that the Police are not treating the case importantly enough and investigates the suspicious death for himself. During the course of his investigations, a local small-time drug supplier and an emotionally disturbed Vietnam veteran both stand out as prime suspects, but Thomas suspects that the culprit is someone else...
---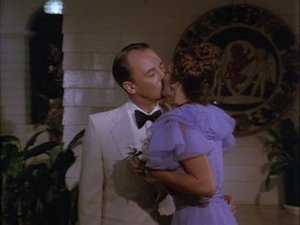 2x07 Tropical Madness (November 12, 1981)
---
Magnum is surprised when a beautiful English woman spurns his advances - much to the amusement of T.C. and Rick - instead preferring Higgins. Thomas is certain that the woman is feigning interest in Higgins only to somehow use him, and plans to uncover the truth, but Higgins sees his doubts as sheer jealousy, and the ever volatile relationship between the two is pushed towards breaking point. Matters aren't helped when Magnum is attacked by a sumo wrestler and a dwarf and, understandably, no-one believes him...
---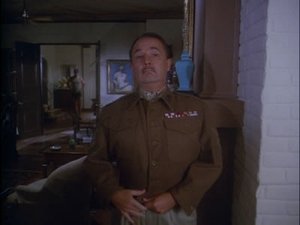 2x06 Memories Are Forever (2) (November 05, 1981)
---
In the conclusion of this feature-length / two-part story, Magnum's desperate search for Michelle faces being forced to a halt after he has been called up for active Navy duty and ordered to testify in Washington. Thomas suspects that is just a political smoke-screen to try and get him off Michelle's trail. Briefly re-united with Michelle, who is married to Vietnamese General Hue, who is involved in delicate negotiations regarding the returning remains of M.I.A.s and P.O.W.s from Vietnam. But Michelle is suspected of being a traitor agent and is in great danger...
---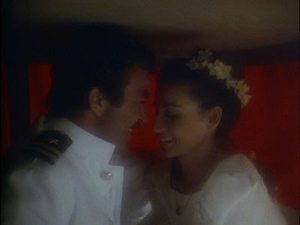 2x05 Memories Are Forever (1) (November 05, 1981)
---
While working on a routine divorce case, Thomas catches a brief glimpse of a woman on a passing boat that he is certain is Michelle, the girl he married during the Vietnam war seven years ago, and whom he previously believed to have been killed shortly afterwards in a bombing raid. All he has of the brisk sighting is some blurred photos he managed to take, and T.C. and Rick, whilst not completely convinced, help as he scours the local area looking for her. But there are several parties that intend to see that Thomas is unable to make contact with Michelle, and the search sees them stumbling into dangerous political territory.
---
2x04 From Moscow to Maui (October 29, 1981)
---
A year after escaping from Moscow in a Mig-30 jet, a Soviet defector hires Magnum to help his girlfriend defect from an Olympic track team visiting Hawaii. She is under close watch of undercover K.G.B. agents, and Magnum, T.C., and Rick, with assistance from Higgins, must carry out their plan with Military precision to free her...
---
2x03 The Woman on the Beach (October 22, 1981)
---
One night, Rick, feeling down after learning that a girl he was serious about is getting married, meets an attractive young woman called Sara, a beautiful woman dressed in a white vale. As the pair befriend each other, she tells him that she is being terrorised by a man named Henry Ellison, after she didn't return his feelings of love. But during a walk on the beach with the girl, she suddenly disappears, seemingly into thin air. Rick insists that Thomas look in to it, and they learn that Sara died 35 years ago, after supposedly committing suicide, though there was rumour that suggested she was murdered; and sightings of her ghost are occasionally reported. Magnum digs into both the past and present to find if there is logical explanation and if someone is impersonating Sara, or if it really was something more ethereal that Rick encountered..
---
2x02 Dead Man's Channel (October 15, 1981)
---
After her archaeologist father's boat is found deserted at sea in the Nehoa Channel, a young marine biologist student hires Magnum to find out what happened to him. Ancient superstitions say that the channel is ""cursed"", and local natives warn Magnum to stay away, but he is determined to get to the bottom of what happened to the missing man, and so, with aid of Rick's yaught, they go hunting for both sunken treasure, and whoever was behind the girl's father's disappearance...
---
2x01 Billy Joe Bob (October 08, 1981)
---
It's the Wild West all over again when a hot-headed young Texan hires Magnum to find his sister.
---