Magnum, P.I.
Season 1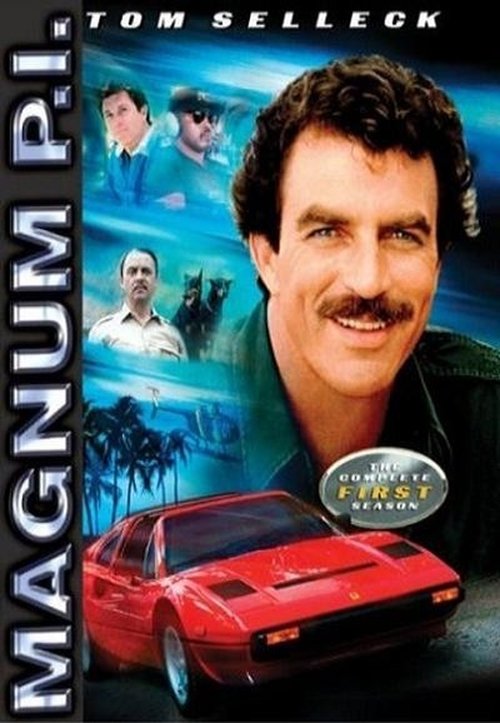 Magnum, P.I.
Season 1
First Air Date: December 11, 1980

| | | |
| --- | --- | --- |
| First Aired on | : | 1980 |
| Episodes | : | 18 episodes |
Episodes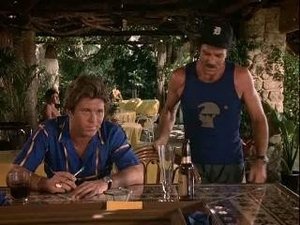 1x18 Beauty Knows No Pain (April 16, 1981)
---
Thomas is hired by Barbara Terranova, a financially broke woman who can only afford his services for one day, to find her missing fiancé Roger. But the case has several tangles in store when Magnum finds there are others searching for Roger too; And matters are complicated even further when T.C., desperate for some much-needed publicity for Island Hoppers, collars him into competing in the upcoming swim-run-bike Ironman triathlon. Fitness trainer Barbara trains him for the event in exchange for his extended help in locating her fiancé...
---
1x17 J. 'Digger' Doyle (April 09, 1981)
---
Magnum tries to impress a beautiful ""fan"" of Robin's that he befriends, by showing her the Robin Masters estate, only to learn that she is actually a top security expect hired by Robin to test the estate's security. The security company she works for has been hired after Robin's life is threatened if he publishes his latest manuscript; and with him heading for one of three possible locations to collect some dictation tapes, she asks Magnum's co-operation in seeing that the estate is on top security in case it is the destination he's heading for. With the additional aid of T.C. and Rick, Robin's Nest is soon turned into a heavily guarded fortress, but there are parties out trying to see that Robin never makes it to his destination...
---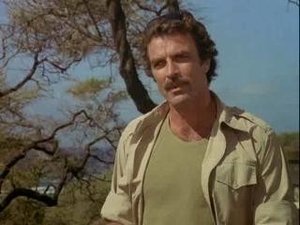 1x16 The Black Orchid (April 02, 1981)
---
Magnum has been hired by a woman to act out some of her rich, bored sister's fantasy dramas, concocted from 1930s Dashiell Hammett films. Although growing to enjoy the world of fantasy, Magnum has a hard time keeping up with the eccentric woman, and when he finds out that her husband is a wealthy, infamously jealous and bad-tempered business man, he decides to cut his loses and finish the arrangement. But he is just informing the girl that he is calling a halt to his participation, when they are attacked by real thugs, and soon after the girl is poisoned. With the woman still caught up in her world of fantasy, Magnum must thrust himself back into reality to find out just what is really going on...
---
1x15 Don't Say Goodbye (March 26, 1981)
---
Having once been hired by wealthy, blind Agatha Kimball to find her missing grand-daughter Amy, Magnum's services are once again called upon by his elderly friend after she has been contacted by a black-mailer claiming to have some important information about Amy. She instructs Magnum to pay the man and get rid of whatever the information about Amy is without investigating further, but when Agatha is nearly killed in a series of suspicious accidents, and when the black-mailer is shot dead during the delivery of the ransom, Thomas decides he must ignore instructions and investigate just what trouble his elderly friend and her grand-daughter are in...
---
1x14 Adelaide (March 19, 1981)
---
A perky woman hires Magnum to protect 'Norman', who is facing kidnap unless she pays a ransom; but the case has some unexpected turns when Thomas finds that her uncle is an old Vietnam comrade who is against him being hired, and that Norman is none other than a prized race-horse...
---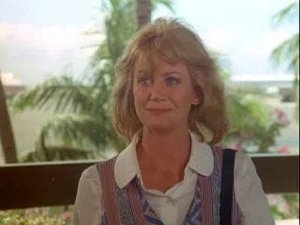 1x13 All Roads Lead to Floyd (March 12, 1981)
---
Magnum is hired by a bubbly young woman to find her father, who disappeared over ten years ago, not to be heard from since until she recently received a postcard from him sent from Hawaii. But her father is involved in some rather shady business, and Magnum isn't the only one looking for him...
---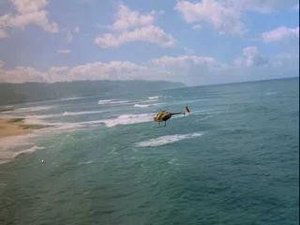 1x12 Thicker than Blood (February 26, 1981)
---
T.C. makes a late-night flight to land on a tanker, but on the journey back he is cornered arrested by the Coast Guard for transporting drugs. Magnum and Rick are certain of their friend's innocence, but are bemused when he intends to accept the charges and refuses their help. Magnum investigates, to find that T.C. trip to the tanker was to collect and bring home a man who once saved T.C.'s life in Vietnam, a deserter who is now a supposedly reformed drug addict, who was calling in an old debt to be flown back in to U.S. territory...
---
1x11 The Curse of the King Kamehameha Club (February 19, 1981)
---
Rick is organising a surf-ski competition to be held at the King Kamehameha Club (much to the disapproval of co-committee member Higgins) when a Kahuna appears a places a ""curse"" on the club and all who use it. Magnum and others are sceptical, but the native locals take such curses very seriously, and it seems there may be something in it when one of the competition competitors suddenly collapses and dies; then, amongst other incidents, fire breaks out in the kitchen; and when Rick falls ill. Thomas investigates to try and find if there is a more logical explanation behind the events, but his enquiries aren't helped by a hounding news reporter, who sees the series of strange incidents as a chance for a big news story...
---
1x10 Lest We Forget (February 12, 1981)
---
Magnum is hired by a Supreme Court nominee to find the woman he married forty years ago, in 1941, on the eve of the raid on Pearl Harbour. He was a young Navy Ensign, she was a prostitute, and after their marriage they subsequently became separated in the bombings, with the Judge presuming her dead - until recently, after he has started receiving blackmail threats relating to an incident forty years ago... Magnum's investigations into the case are helped by the fact that Higgins wants a favour, and is being overly nice and co-operative in return...
---
1x09 Missing in Action (February 05, 1981)
---
A new singer at the King Kamehameha Club who claims to have E.S.P. hires Magnum to find her childhood friend-come-fiancée Eric, a Marine who has been listed as Missing In Action since 1972, whom now she has started getting psychic visions of. As he investigates, Thomas discovers that Eric was a member of the top-secret 'Delta Section', and is refusing to come in from the cold until he exposes the division's activities to the press – but is being pursued by a Delta operative who is determined to bring Eric in and keep him quiet, at any cost...
---
1x08 The Ugliest Dog in Hawaii (January 29, 1981)
---
Higgins volunteers Magnum's services to guard a wealthy socialite's quarantined dog, after the attempted dognapping of the canine. ""Sir Algernon Farnsworth"" soon finds himself to be the most wanted dog in Hawaii, when his former owner, ageing gangster Victor DiGiorgio, has need to get him back. Magnum and an animal regulations officer are soon on the run with Algie from the would-be dognappers - and the fact that the officer seems to be scared of dogs doesn't exactly make matters any easier - but just why does DiGiorgio want the mutt back so badly?...
---
1x07 Never Again... Never Again (January 22, 1981)
---
When Saul and Lena, an ageing couple who run a local shop, abruptly make plans to leave town, suspicious Magnum and Rick, who are friends with the couple, investigate – only to arrive at the pair's home to see Saul whisked away in an ambulance after suffering a heart attack. Yet when they check at the hospital, he's not there. It becomes apparent that Saul has been kidnapped, and as Magnum houses Lena at Robin's Nest while looking for her missing husband, she explains that they are Holocaust survivors, who are being hunted by neo Nazis. But there's a twist that Magnum doesn't foresee...
---
1x06 Skin Deep (January 15, 1981)
---
When a beautiful model-actress is killed by a shot-gun blast, in a scenario closely resembling a scene from the script of an upcoming film, it is seemingly suicide. Magnum is hired by her former producer and lover to investigate any other men that she may have been seeing before her death – a case that Magnum is reluctant to take, but, feeling guilty for not taking it before the girl was killed, he agrees. But as the investigations unfold, it becomes apparent that there is much more to the case than first appears, and the supposedly murdered woman was being hounded by the obsessive former lover... The case reaches it's pinnacle when Magnum, still haunted by nightmares of the Vietnam war in his dreams, finds himself reliving it in much more reality, in a deadly hunt down on a deserted tropical island...
---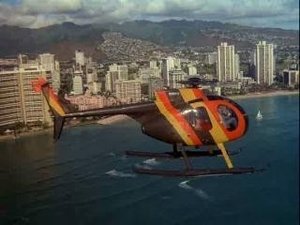 1x05 No Need to Know (January 08, 1981)
---
Magnum returns from a case to find that Higgins' old Army commander is staying on the Masters Estate, under tight security, until some IRA members he helped capture are tried. Two Secret Intelligence Agents hire Magnum to protect the Brigadier and foil assassins out to kill him before the terrorists' trail, but the ""need to know"" basis the Agents insist on operating by only serves to complicate matters for Magnum...
---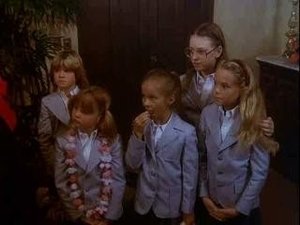 1x04 Thank Heaven for Little Girls and Big Ones Too (December 25, 1980)
---
It's the Christmas season, and against his better judgement, Magnum agrees to being hired by five young schoolgirls to find their teacher, who has seemingly gone missing after falling in love. While he's working on the case, Magnum manages to convince Higgins to let the young girls stay on the Masters Estate, but he's unaware that he's being deceived in a scam over a valuable painting recently purchased by Robin Masters...
---
1x03 China Doll (December 18, 1980)
---
Magnum is hired by a beautiful Chinese antiques dealer that he's making a play for, to protect a precious ancient vase, ""the Soul of Soong"", until it's buyer arrives in Hawaii to collect it. But unbeknown to him, the priceless ornament is wanted by a Tong gang from the girl's home country, and a deadly martial arts assassin who can kill in the blink of an eye is hot on the trail...
---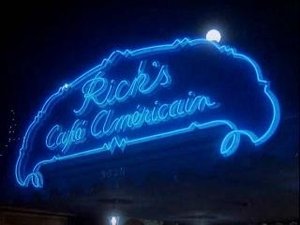 1x02 Don't Eat the Snow in Hawaii (2) (December 11, 1980)
---
Conclusion of the feature-length / two-part Pilot. Magnum and Alice continue in their quest to find out the truth behind Lt. Dan Cook's death, and find themselves uncovering a case of gold smuggling, and a criminal mastermind whom Magnum and Dan once knew in Vietnam. But in trying to find out what really did happen to his deceased friend, Magnum puts his own life on the line as someone tries to stop him from investigating, using any means necessary...
---
1x01 Don't Eat the Snow in Hawaii (1) (December 11, 1980)
---
When Thomas's childhood friend and Naval comrade Dan Cook turns up dead, Thomas is adamant that the official cause of death, a burst bag of smuggled cocaine, is bogus, and enlists the aid of Dan's sister Alice in taking on the Navy to uncover the true nature of the top-secret assignment Dan was working on before his death.
---