DuckTales
Season 2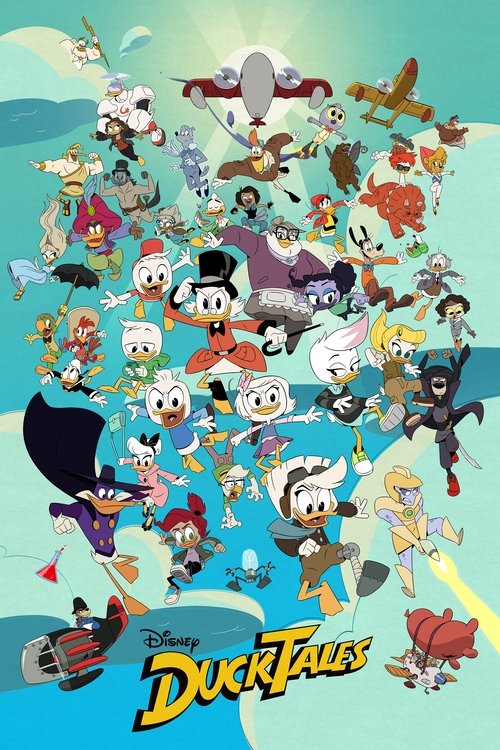 DuckTales
Season 2
First Air Date: October 20, 2018

| | | |
| --- | --- | --- |
| First Aired on | : | 2018 |
| Episodes | : | 24 episodes |
Episodes
2x24 Moonvasion! (September 12, 2019)
---
The moon invades Duckburg, forcing Scrooge to join forces with an unlikely ally in an effort to save the earth. Meanwhile, Della and the kids search the globe for reinforcements.
---
2x23 The Richest Duck in the World! (September 11, 2019)
---
Louie, Scrooge and Owlson must escape from an unstoppable monster cursed to hunt down and destroy the richest duck in the world.
---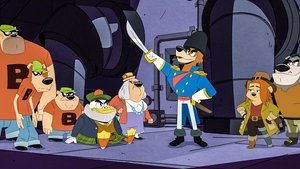 2x22 GlomTales! (September 10, 2019)
---
Glomgold forms his own family made of all of Scrooge's greatest villains to defeat Scrooge's family once and for all.
---
2x21 Timephoon! (September 09, 2019)
---
When Louie uses Gyro's Time Tub to steal lost treasures from the past, a mysterious storm in the present sends all of space and time crashing down onto the mansion.
---
2x20 The Golden Armory of Cornelius Coot! (September 06, 2019)
---
Webby leads the kids in a race against the Beagles to find a secret treasure while hiding a secret of her own. Della is forced to teach Launchpad how to actually fly a plane.
---
2x19 A Nightmare on Killmotor Hill! (September 05, 2019)
---
The kids are pulled into a world made of their wildest dreams. Unfortunately, Lena's worst nightmare comes true: Magica De Spell is back and coming to reclaim what's hers.
---
2x18 Happy Birthday, Doofus Drake! (September 04, 2019)
---
Louie teams with Goldie to scam their way through Doofus' dangerous party. Huey pushes himself out of his comfort zone in his favorite online game.
---
2x17 What Ever Happened to Donald Duck?! (September 03, 2019)
---
Donald and Penumbra must break out of a Moon Prison and send a warning to Earth about a looming invasion. Meanwhile, Dewey and Webby uncover a sinister conspiracy targeting their family.
---
2x16 The Duck Knight Returns! (May 17, 2019)
---
After he and Dewey meet Darkwing Duck's original actor Jim Starling and then find out that Scrooge intend to make a gritty movie about Darkwing Duck with a new actor, both Launchpad and Jim are against it.
---
2x15 The Dangerous Chemistry of Gandra Dee! (May 16, 2019)
---
With Huey's and Webby's help, Fenton woos a punk-rock scientist, Gandra Dee, only to uncover her dangerous plans for Gizmoduck.
---
2x14 Friendship Hates Magic! (May 15, 2019)
---
Stuck as a shadow, Lena tries to protect Webby from her suspicious new friend Violet during a supernatural Sleepover.
---
2x13 Raiders of the Doomsday Vault! (May 14, 2019)
---
Dewey tries to prove himself by exploring a frozen fortress in search of a money tree seed, but Glomgold has kidnapped Scrooge in order to find it first.
---
2x12 Nothing Can Stop Della Duck! (May 13, 2019)
---
Della Duck has faced every danger the moon has to offer to reunite with her family, but her greatest challenge is one she might not be able to fight her way out of.
---
2x11 The Golden Spear! (May 10, 2019)
---
As Della rebuilds her ship, Penumbra becomes convinced Della's planning an attack. Meanwhile, Donald's nap keeps getting interrupted by adventure.
---
2x10 The 87 Cent Solution! (May 09, 2019)
---
The kids must stop Scrooge's unhealthy obsession with a few missing coins to keep him from becoming the next Glomgold.
---
2x09 The Outlaw Scrooge McDuck! (May 08, 2019)
---
In the Old West, Scrooge and Goldie form a band of outlaws and stage a heist to save a small town from corrupt businessman John D. Rockerduck.
---
2x08 Treasure of the Found Lamp! (May 07, 2019)
---
As the boys track a missing artifact across Duckburg, Scrooge and Webby stall the warrior looking for it with a phony quest.
---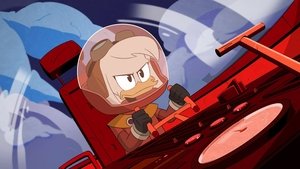 2x07 Whatever Happened to Della Duck?! (March 09, 2019)
---
Della struggles for survival against dangerous elements of the Moon, as she looks for a way to get back to her family on Earth.
---
2x06 Last Christmas! (December 01, 2018)
---
Scrooge avoids the pressures of the holidays by traveling back in time with a trio of fun-loving ghosts to crash history's greatest Christmas parties; time-lost Dewey teams up with young Donald Duck to find his mother on Christmas.
---
2x05 Storkules in Duckburg! (November 17, 2018)
---
Louie recruits Storkules for his professional monster extermination business, while Storkules faces his greatest challenge: being Donald's roommate.
---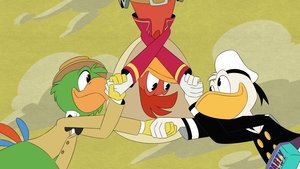 2x04 The Town Where Everyone Was Nice! (November 10, 2018)
---
The family visits a Brazilian town with a dark secret where Donald reunites with his old friends Jose Carioca & Panchito Pistoles (Bernardo de Paula & Arturo Del Puerto), thus reuniting The Three Caballeros.
---
2x03 The Ballad of Duke Baloney! (November 03, 2018)
---
After his disappearance, Glomgold resurfaces as anything but his ever-scheming self, while Webby and Louie try to uncover the truth behind who is Duke Baloney.
---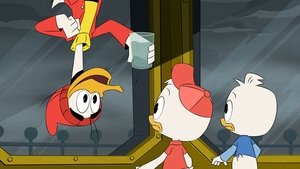 2x02 The Depths of Cousin Fethry! (October 27, 2018)
---
Huey and Dewey are led on an adventure by their distant Uncle Fethry, who takes them to the depths of Scrooge's deep‐sea laboratory.
---
2x01 The Most Dangerous Game...Night! (October 20, 2018)
---
A game night is anything but relaxing as the family faces shrink rays, a barbaric civilization and an unhealthy level of competitiveness.
---