Good Girls
Season 3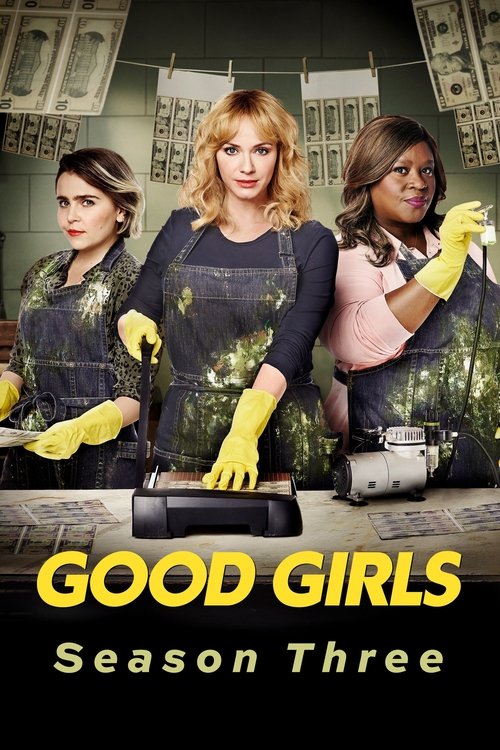 Good Girls
Season 3
First Air Date: February 16, 2020

| | | |
| --- | --- | --- |
| First Aired on | : | 2020 |
| Episodes | : | 11 episodes |
Want to see ?
Trailer: The Boss Trio Is Back - Good Girls Season 3
Teaser: Cash Is Queen - Good Girls Season 3
Teaser: Back in Business - Good Girls Season 3
Episodes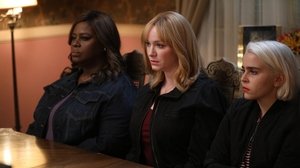 3x11 Synergy (May 03, 2020)
---
Beth and Dean offer to buy Four Star Pool & Spa from Gayle and Dean is determined to make this a legitimate business. Tensions rise between Ruby & Stan and culminate in our trio making a drastic decision. Phoebe gets even closer to cracking the case when she gets her hands on Ruby's phone.
---
3x10 Opportunity (April 26, 2020)
---
Beth begins to make moves towards the future just as a new member of law enforcement enters the women's orbit. A guilty Ruby goes too far trying to be a good person while Annie experiences self-doubt over her GED test.
---
3x09 Incentive (April 19, 2020)
---
Beth decides to find a solution to her Rio problem after he backs her into a corner; Ruby enlists Sara's reluctant help to replenish supplies after a key counterfeiting component dries up; Annie spirals after a vulnerable session.
---
3x08 Nana (April 05, 2020)
---
Beth meets the boss and he asks her to do one more assignment which turns out to be collecting Annie's old boss Leslie "Boomer" but he wants to see his Nana before anything happens.
---
3x07 Vegas, Baby (March 29, 2020)
---
The women call on an unexpected ally to help Max seek revenge. But when their plans go awry, Ruby's life is put in jeopardy. Meanwhile, a directionless Annie tries to find her purpose in life as Stan discovers his side hustle isn't what it seems.
---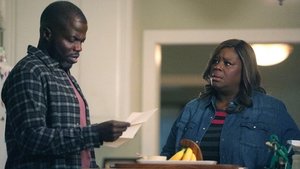 3x06 Frere Jaques (March 22, 2020)
---
A guilty Beth convinces the women to go to grisly lengths to keep Max out of harm's way. Meanwhile, Annie attempts to process her trauma without the help of Dr. Cohen and Ruby considers sabotaging a job opportunity that comes up for Stan.
---
3x05 Au Jus (March 15, 2020)
---
Sick of working for Rio, the women take drastic measures to strong-arm Lucy, their unwitting partner in crime, with gruesome results.
---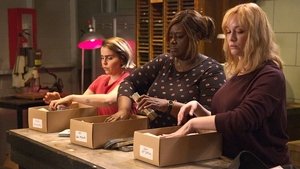 3x04 The Eye in Survivor (March 08, 2020)
---
Beth takes a gamble in order to strike a new business deal, but it has consequences that put the women in an unwelcome position. Meanwhile, Ruby worries that her lifestyle is rubbing off on her family and Annie realizes she may have a very inappropriate crush on someone.
---
3x03 Egg Roll (March 01, 2020)
---
A desperate Beth does everything she can to stay alive while dealing with the unexpected challenges of being a boss and finds help in the least likely of places. Dean suffers the ramifications of doing things differently at work. Meanwhile, Ruby and Stan figure out how to make her new business venture work for them.
---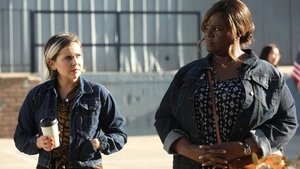 3x02 Not Just Cards (February 23, 2020)
---
Beth makes a choice that surprises those around her just as an old foe from the past returns. Meanwhile, Annie finds a helpful outlet on her road to self-improvement.
---
3x01 Find Your Beach (February 16, 2020)
---
Beth makes a new friend while struggling to process her guilt over Rio's death. Meanwhile, the women perfect their latest business venture just as Agent Turner and his surprising informant complicate their plans to launch.
---