Big Hero 6 The Series
Season 1
Big Hero 6 The Series
Season 1
First Air Date: November 20, 2017

| | | |
| --- | --- | --- |
| First Aired on | : | 2017 |
| Episodes | : | 22 episodes |
Episodes
1x22 Countdown to Catastrophe (October 13, 2018)
---
Big Hero 6 face their greatest challenge as Obake unleashes his plan on San Fransokyo.
---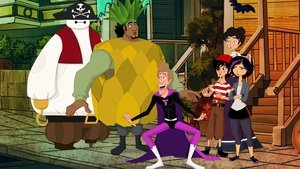 1x21 Obake Yashiki (October 06, 2018)
---
After the gang goes to a spooky haunted house, Hiro keeps seeing Tadashi around the city and ultimately finds himself face to face with his brother.
---
1x20 The Bot-Fighter (September 29, 2018)
---
To try to prove Yama is behind a mysterious crime spree, perpetrated by tiny bots, Hiro is drawn back into the illegal world of bot-fighting.
---
1x19 Steamer's Revenge (September 22, 2018)
---
Hiro and the others plan the ultimate birthday surprise for Wasabi by recovering his car from the bottom of the bay, but Baron Von Steamer ruins the celebration.
---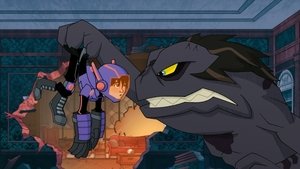 1x18 Big Problem (September 15, 2018)
---
When a monster wreaks havoc in San Fransokyo, Big Hero 6 must go on a real-life monster hunt.
---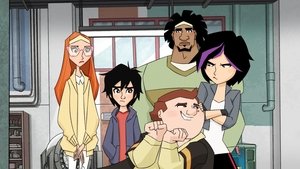 1x17 Big Hero 7 (September 08, 2018)
---
---
1x16 Mini-Max (August 25, 2018)
---
Hiro invents a tiny robot, Mini-Max, to supervise and be a sidekick to Fred while the rest of the team is in class.
---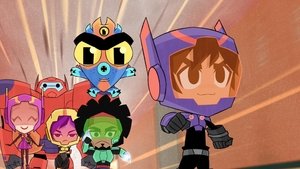 1x15 Fan Friction (August 18, 2018)
---
---
1x14 Rivalry Weak (August 11, 2018)
---
---
1x13 Kentucky Kaiju (August 04, 2018)
---
---
1x12 Small Hiro One (July 28, 2018)
---
Hiro becomes frustrated when he's deemed too young to attend a science workshop hosted by SFIT's most famous alumni, Dr. Trevor Trengrove.
---
1x11 Killer App (July 21, 2018)
---
Wasabi's need for order clashes with Hiro's chaotic work style when they collaborate on a school project.
---
1x10 Mr. Sparkles Loses His Sparkle (July 14, 2018)
---
Crazy game show host Mr. Sparkles threatens to hurt Hiro's cat Mochi to force Go Go to join a game. But she is very afraid of public appearances.
---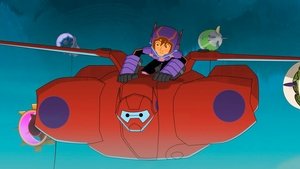 1x09 The Impatient Patient (July 07, 2018)
---
Although he is obviously ill, Hiro refuses to listen to his team-mates and Baymax and only watch from afar as they fight the mercenary team Mad Jacks.
---
1x08 Aunt Cass Goes Out (June 30, 2018)
---
After Aunt Cass nearly discovers Hiro's secret membership in the Big Hero 6, Hiro tries to set her up with someone to distract her.
---
1x07 Failure Mode (June 23, 2018)
---
Hiro becomes demoralized when his latest school project fails spectacularly; the team must take on the incompetent villain, Globby.
---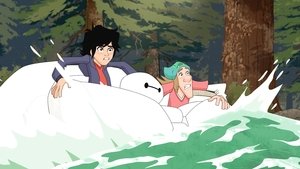 1x06 Muirahara Woods (June 16, 2018)
---
Hiro, Fred, and Baymax follow GoGo into the mysterious Muirahara Woods where they get lost and everything electronic strangely fails including Baymax.
---
1x05 Food Fight (June 10, 2018)
---
When Aunt Cass stumbles into an underground cooking competition, she thrives and becomes addicted to the excitement.
---
1x04 Fred's Bro-Tillion (June 10, 2018)
---
When supervillain Baron Von Steamer crashes Fred's Bro-Tillion, the Big Hero 6 team springs into action.
---
1x03 Big Roommates 2 (June 09, 2018)
---
Go Go and Honey Lemon quickly clash when they become roommates. Meanwhile, when a thief steals Honey Lemon's chem-lab purse, it accidentally turns him into a monster.
---
1x02 Issue 188 (June 09, 2018)
---
As Hiro tries to find a way to connect to classmate Karmi, Go Go and Fred dive deep into comic book mythology to defeat High Voltage, a mother-daughter supervillain duo.
---
1x01 Baymax Returns (November 20, 2017)
---
Hiro thinks Baymax is lost forever, until he finds the chip that Tadashi designed to create Baymax. Hiro immediately gets to work rebuilding his friend.
---