This Is Us
Season 1
This Is Us
Season 1
First Air Date: September 20, 2016

| | | |
| --- | --- | --- |
| First Aired on | : | 2016 |
| Episodes | : | 18 episodes |
Follows the family lives of Kevin, Kate, and Randall, who are also known as "The Big Three" and share the same birthday, in present time, while revealing their connection to married couple Jack and Rebecca Pearson, who are about to become parents of triplets on Jack's 36th birthday in 1980 in Pittsburgh, Pennsylvania, USA.
Want to see ?
Trailer: This Is Us | Season 1 Trailer | FOX Home Entertainment
Episodes
1x18 Moonshadow (March 14, 2017)
---
Jack heads to Cleveland to make things right with Rebecca on the night of her first big gig with the band. Randall, Kate and Kevin make big decisions about their futures.
---
1x17 What Now? (March 07, 2017)
---
The entire Pearson family gathers at Randall's for an unusual party. Kevin and Sophie's relationship deepens on the night of his play's premiere. Kate struggles to open up to Toby about her father's death. Tensions are high between Jack and Rebecca as she leaves on tour with her band.
---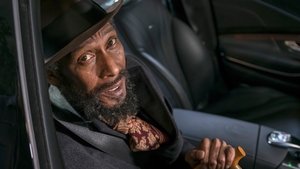 1x16 Memphis (February 21, 2017)
---
Randall and William take a road trip to Memphis, where Randall learns about his biological father's past.
---
1x15 Jack Pearson's Son (February 14, 2017)
---
As Kevin stresses about the premiere of his play, he receives support from an unexpected source. Randall struggles under the pressure of both his work and ailing father. Rebecca and Jack's Valentine's Day doesn't go as planned. Toby and Kate decide to dig deep and get to know each other's biggest secrets.
---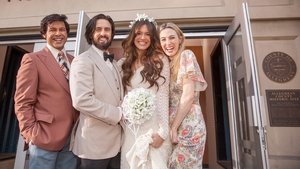 1x14 I Call Marriage (February 07, 2017)
---
Toby throws a wrench in Kate's weight loss journey. Randall struggles to accept his father's deteriorating health. Miguel and Shelly break some devastating news to Jack and Rebecca, which makes them worry about their own relationship. Rebecca receives an amazing work opportunity. Kevin examines his romantic past.
---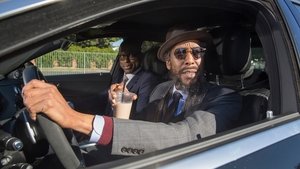 1x13 Three Sentences (January 24, 2017)
---
Jack and Rebecca get in over their heads when they decide to throw Kate, Kevin and Randall three separate parties for their 10th birthday. Randall struggles to make time for William as things intensify at the office. Kevin makes a major decision in his romantic life. Kate's gastric bypass journey takes an unexpected turn.
---
1x12 The Big Day (January 17, 2017)
---
As the birth date of her triplets quickly approaches, a frazzled and emotional Rebecca forgets Jack's birthday. Dr. Katowski struggles with the loss of his wife and wonders how he'll be able to continue on with his life without her. Joe, the firefighter who delivered baby Randall to the hospital, fights to save his marriage.
---
1x11 The Right Thing to Do (January 10, 2017)
---
Kate struggles with her feelings in the aftermath of Toby's heart attack. As William begins to spend more time with Jesse, Randall has to get used to his father's new relationship. After receiving the news they're expecting triplets, Jack and Rebecca must find a way to afford a home that can accommodate three babies. Olivia unexpectedly resurfaces, throwing both Kevin and Sloane for a loop.
---
1x10 Last Christmas (December 06, 2016)
---
The Pearson family finds themselves at the hospital on Christmas Eve after little Kate comes down with appendicitis. When they run into Dr. Katowski, who is alone at the hospital, they realize they need to be there for him as much as he was once there for them. Presently, Kevin celebrates Hanukkah with Olivia and her family, Kate continues to pursue her big surgery and someone from William's past reappears in his life.
---
1x09 The Trip (November 29, 2016)
---
Kate, Kevin and Randall head to their family's cabin to get away after their chaotic family Thanksgiving. A very angry Randall finds comfort and explanation from his father, Jack. Olivia speaks a harsh truth to Kate, which drives a wedge between Kate and Kevin. Rebecca and Jack struggle with what to do when 9-year-old Randall tells them that he's been looking for his birth parents.
---
1x08 Pilgrim Rick (November 22, 2016)
---
As Jack, Rebecca and the three kids make their way to Rebecca's parents' house for their traditional Thanksgiving holiday, an unforeseen detour occurs. Kate makes two drastic life-changing decisions. Kevin brings Olivia to Randall's house for Thanksgiving. Randall's heart is broken when he learns about a lifelong secret his mother has kept from him.
---
1x07 The Best Washing Machine in the World (November 15, 2016)
---
The dynamic of Randall and Kevin's rocky relationship is explained. Beth and William spend time together, which unexpectedly brings to light a secret William has been keeping. As Rebecca gets back to work for the first time in years, both she and Jack acknowledge that there is distance between them. Toby is caught straying from his diet regimen, throwing Kate into crisis.
---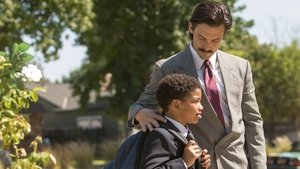 1x06 Career Days (November 01, 2016)
---
Kate interviews for a new job that seems just about perfect, although it comes with a catch. Randall doubts his career choice and wonders if he followed the right path. Kevin and Olivia's relationship moves in a new direction. Rebecca and Jack are conflicted on what to do when Randall tests as a gifted child.
---
1x05 The Game Plan (October 25, 2016)
---
Rebecca and Jack get into an argument about starting a family. The family backstory behind the long line of love for the Pittsburgh Steelers is revealed. After accepting his part in the play, Kevin realizes his script is relevant to his own life. Randall and Beth encounter an unexpected turn of events.
---
1x04 The Pool (October 18, 2016)
---
Rebecca and Jack take Kevin, Kate, and Randall to the community pool on a hot day and quickly realize each child is going through their own struggles. Kevin auditions for his first Broadway play in New York and meets a determined actress who is less than impressed by him. Toby runs into his ex-wife while at a restaurant with Kate, which sends Kate into a spiral of self-doubt. William is mistakenly reported as a loiterer in Randall's predominately white neighborhood, which exposes deep-rooted issues of race.
---
1x03 Kyle (October 11, 2016)
---
Rebecca makes a surprise visit to Randall's home where she encounters his biological father, William. Kevin anxiously decides to take the plunge and move to New York to pursue a Broadway job, with the expectation that his sister, Kate, will move with him. Toby is determined to get Kate out of Kevin's shadow. Jack and Rebecca take home their babies from the hospital and adjust to the new life of parenthood, while coping with the loss of their other child. Rebecca struggles to connect with their adopted child and searches for answers.
---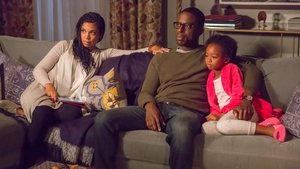 1x02 The Big Three (September 27, 2016)
---
Toby helps Kate relax in the midst of her fervent quest to lose weight. Beth questions the motives of Randall's biological father, as Randall adjusts to having his dad in his life. Rebecca and Jack begin to feel distant from one another. Kevin faces the consequences of quitting his job.
---
1x01 Pilot (September 20, 2016)
---
As their paths cross and their life stories intertwine in curious ways, we find that several of them share the same birthday and so much more than anyone would expect.
---