The Magicians
Season 1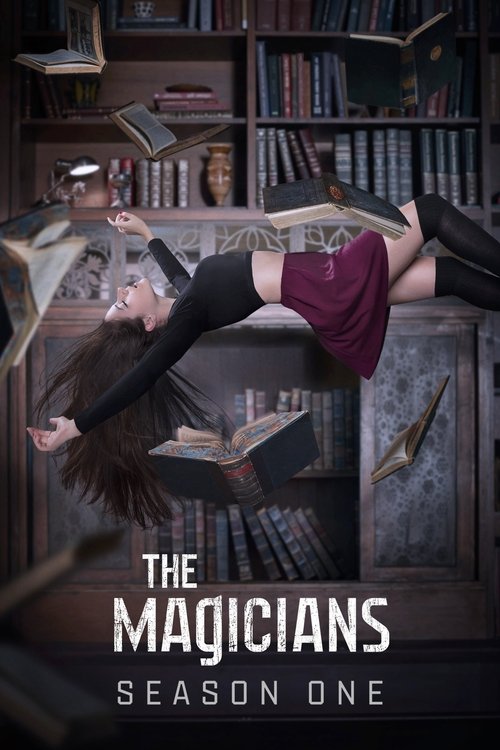 The Magicians
Season 1
First Air Date: December 16, 2015

| | | |
| --- | --- | --- |
| First Aired on | : | 2015 |
| Episodes | : | 13 episodes |
Quentin Coldwater arrives at Brakebills University, a school dedicated to training Magicians. There, he and fellow students Alice, Penny, Margo and Eliot hone their skills, test their mettle and form new (and often times, problematic) relationships, all while facing a dangerous and deadly threat from a magical world. Meanwhile, Quentin's friend Julia - rejected from Brakebills - pursues magic on her own down a dark, often dangerous, path.
Episodes
1x13 Have You Brought Me Little Cakes (April 11, 2016)
---
Quentin and Julia arrive in Fillory and try to catch up with the group, who are more than 70 years ahead of them, in the search for The Beast.
---
1x12 Thirty-Nine Graves (April 04, 2016)
---
The students wake up to foggy memories and regret after a night of drinking; Penny reminds everyone that their lives depend on getting to The Neitherlands.
---
1x11 Remedial Battle Magic (March 28, 2016)
---
Quentin and the others learn battle magic and prepare for a showdown in Fillory. Julia and Kady take on a mission with the Free Traders.
---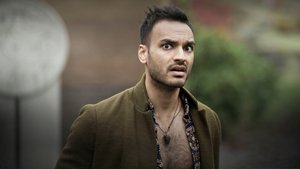 1x10 Homecoming (March 21, 2016)
---
Penny travels to the world of The Neitherlands, and Quentin and Alice work together to save him. Julia joins an eclectic group of magicians.
---
1x09 The Writing Room (March 14, 2016)
---
Quentin, Alice, Eliot, and Penny travel to England in search of a missing magic button. Julia searches for real meaning in her magic.
---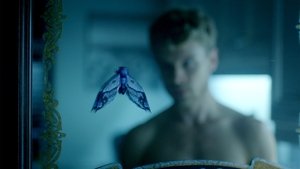 1x08 The Strangled Heart (March 07, 2016)
---
Brakebills is thrown into chaos when Penny is violently attacked by someone who was considered a friend. Quentin tries to find a connection to the Beast. Julia considers giving up magic for good after entering a rehab facility.
---
1x07 The Mayakovsky Circumstance (February 29, 2016)
---
An uncompromising professor pushes boundaries both in magic and in the personal lives of his first-year students. Meanwhile, Julia must decide whether she's ready to accept help and what that means for her future as a Magician.
---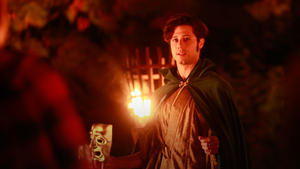 1x06 Impractical Applications (February 22, 2016)
---
The first-year students face something called "The Trials," a series of unconventional and emotional tests, which result in expulsion from Brakebills for those who fail.
---
1x05 Mendings, Major and Minor (February 15, 2016)
---
The students each deal with a personal matter that keeps them from focusing on the upcoming Welter's Tournament.
---
1x04 The World in the Walls (February 08, 2016)
---
Quentin panics when he wakes up in a mental hospital. Meanwhile, upset over her fight with Quentin, Julia commits herself to learning more powerful spells.
---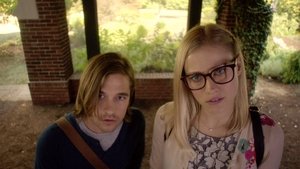 1x03 Consequences of Advanced Spellcasting (February 01, 2016)
---
Alice ends up risking everything to discover the truth behind her brother's disappearance. Quentin and Julia are involved in a volatile reunion.
---
1x02 The Source of Magic (January 25, 2016)
---
The Brakebills students struggle to deal with the aftermath of a catastrophe that befalls the university. Back in Brooklyn, Julia makes her first foray into the mysterious world of Hedge Witches.
---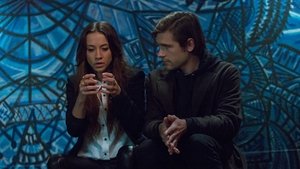 1x01 Unauthorized Magic (December 16, 2015)
---
A group of twentysomethings studying magic in New York discover a real-life fantasy world that poses a great threat to humanity in this drama adapted from Lev Grossman's book series.
---