Girlfriends' Guide to Divorce
Season 2
Girlfriends' Guide to Divorce
Season 2
First Air Date: December 01, 2015

| | | |
| --- | --- | --- |
| First Aired on | : | 2015 |
| Episodes | : | 13 episodes |
Episodes
2x13 Rule #59: Happily Ever After Is an Oxymoron (February 23, 2016)
---
Abby and the girlfriends help Delia cope after the fallout of Gordon's news. Jake returns from Latvia with a secret to tell Abby. Jo has to finally face her feelings about Scott. Phoebe makes a surprise announcement. Barbara eyes a new potential love interest.
---
2x12 Rule #876: Everything Does Not Happen for a Reason (February 16, 2016)
---
Delia's wedding arrives, but Abby is uninvited to the big event in the wake of a betrayal and the revelation of her affair. Abby focuses on finishing her book, yet Barbara discovers Abby is unraveling, and a race ensues to bring Abby and Delia together.
---
2x11 Rule #118: Let Her Eat Cake (February 09, 2016)
---
After collapsing after the birth of Becca's baby, Abby is ordered to stay at home and rest. The girlfriends throw Delia a surprise bachelorette party at a male strip club, a treat from Barbara. Phoebe deals with the fallout of her almost kiss with Ralf. Jo is having mixed feelings about Scott.
---
2x10 Rule #36: If You Can't Stand the Heat, You're Cooked (February 02, 2016)
---
A heat wave bakes Los Angeles, and Abby feels even more heat when she's told her book needs a major overhaul. Meanwhile, Abby decides to put Dr. Harris through the "boyfriend test"; Phoebe stages an art show for her new flame; and Delia tries to make amends with Gordon.
---
2x09 Rule #81: There's No Crying in Porn (January 26, 2016)
---
Abby wants to define her relationship with Dr. Harris, but she faces resistance. Meanwhile, Abby reconnects with escort Carl in Los Angeles; artist DJ's creative process intrigues Phoebe; and Scott presses Jo to fight for what's hers.
---
2x08 Rule #79: Labels Are For Canned Goods (January 19, 2016)
---
Abby and Barbara head to SplitCon, a convention dedicated to providing services for people who are breaking or broken up. Phoebe gets introduced into the LA art scene by new beau Joaquin. Jo fights Charlene for control of her bakery and the attention of her daughter.
---
2x07 Rule #14: No Means...No (January 12, 2016)
---
Abby's parents (Barry Bostwick and Lesley Ann Warren) arrive and make an odd request just as Jake gears up to leave for Latvia. Meanwhile, Abby reaches out to Becca to have a meeting; Jo embarks on an online dating binge; and Phoebe has a date with her professor.
---
2x06 Rule #25: Beware the Second Chance (January 05, 2016)
---
---
2x05 Rule #72: Embrace Your Inner Prom Queen... But Not Too Much (December 29, 2015)
---
A 1990s-theme prom is thrown for Phoebe when she gets her GED. Also, Abby goes on a second date with Dr. Harris, and Jo's former husband visits Los Angeles to spend time with his daughter.
---
2x04 Rule #605: You Can Go Home Again (December 22, 2015)
---
Abby and Jake try to define their relationship by spending a weekend at home without work, friends and kids. Meanwhile, Phoebe reconnects with friends from her modeling days; Delia and Gordon scout for homes; and Jo's daughter returns home.
---
2x03 Rule #8: Timing Is Everything (December 15, 2015)
---
Abby goes on a date with a TV celebrity in a bid to boost traffic to her new blog and please Barbara. Elsewhere, Jake decides to spill a secret to Abby; Jo begins dating; and Phoebe oversees an engagement party for Delia.
---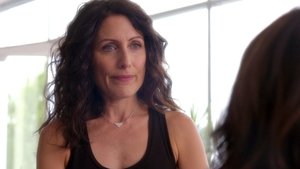 2x02 Rule #77: Don't Blow The Bubble (December 08, 2015)
---
Abby and Jake try and keep their secret relationship hidden while her managing editor Barbara at SheShe pushes her to go out on dates to drive attention to her new blog. Delia hires a wedding planner. Jo moves out of Abby's house and prepares for the opening of her vegan bakery.
---
2x01 Rule #58: Avoid The Douchemobile (December 01, 2015)
---
Abby chooses between boyfriend Will and husband Jake, while fielding a job offer from an online magazine called SheShe; Abby faces opposition from a rival editor at SheShe; Phoebe acts out in response to Kori's civil suit against her.
---