Girlfriends' Guide to Divorce
Season 1
Girlfriends' Guide to Divorce
Season 1
First Air Date: December 02, 2014

| | | |
| --- | --- | --- |
| First Aired on | : | 2014 |
| Episodes | : | 13 episodes |
Episodes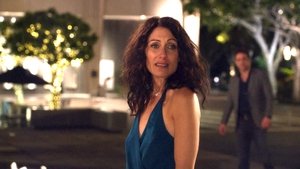 1x13 Rule #101: Know When It's Time to Move On (February 24, 2015)
---
As the time for Abby and Jake to sign their divorce papers approaches, Jo decides to throw a divorce party for Abby. Meanwhile, we find out about the history between Cory and Phoebe. Jake wants to get back together.
---
1x12 Rule #92: Don't Do the Crime If You Can't Do the Time (February 17, 2015)
---
Abby and Jake are finalizing their divorce, but getting along better than ever. Delia is up for partnership at the law firm, but her relationship with Gordon Beech threatens her chances. Phoebe has a secret history with famed photographer Kori Wingo.
---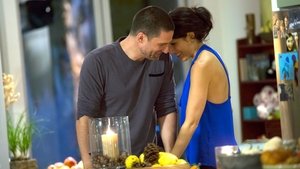 1x11 Rule #46: Keep the Holidays Low Key (February 10, 2015)
---
Abby throws an "Adult Friendsgiving" dinner with new boyfriend. But as strange things begin to happen around the house, Abby and Jo question if a spirit has decided to join them. Phoebe invites Marco and Delia gets a surprise visit from her father.
---
1x10 Rule #3: Don't Stand in the Doorway (February 03, 2015)
---
When Abby's Huffington Post piece "Why Aren't You Divorced Yet?" hits the Internet, the moms at school are furious as the article threatens to expose one of their husbands as a cheater. Looking into Jo's finances, Delia discovers a shocking secret.
---
1x09 Rule #32: F-you, Rob Frumpkis! (January 27, 2015)
---
Abby gets offered to write a Huffington Post article about her dating experiences as a divorced woman and must go on ten dates in two days. Delia is fearful that her affair with Gordon Beech will become public knowledge and get her disbarred.
---
1x08 Rule #17: Ask the Answer Lady (January 20, 2015)
---
Abby prepares to pitch her new brand to her agency when Jo, an old friend from college arrives with her blunt, brassy New York attitude. Things get complicated when Jake gets a job directing an episode of Becca's TV show "Blood Sisters."
---
1x07 Rule #67: Don't Kill the Princess (January 13, 2015)
---
Abby throws a birthday party for her daughter Lilly only to have Jake's girlfriend, CW actress Becca Riley, show up uninvited. Abby wonders if she's pregnant... and entertains what she'd do if she were. Meanwhile, Delia is handling the divorce of Gordon Beech, husband of acclaimed fashion designer Courtney Beech.
---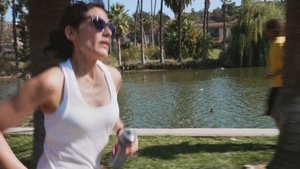 1x06 Rule #33: When in Doubt, Run Away (January 06, 2015)
---
A photo shoot for Phoebe's Infant Fabuleax jewelry line takes the ladies on a trip to Vegas. Abby is cleansing and is determined to work on her next book. Lyla awaits the recommendation of the caseworker in her custody battle.
---
1x05 Rule #21: Leave Childishness to the Children (December 30, 2014)
---
After the disastrous date with Nate, Abby goes on a date with her hot, young pursuer, Will. Meanwhile, Lyla's mother, Annie, comes to Los Angeles to help her make the best impression possible with the visiting caseworker.
---
1x04 Rule #426: Fantasyland: A Great Place to Visit (December 23, 2014)
---
Abby starts to date Nate, a married dad with whom she had an emotional affair during her marriage. Phoebe starts to get close to one of the dads at school. Lyla tries to find a new way to release some tension. Max and Ford are honored at the Family Equality Gala and given an award by LGBT activist Adele Northrop.
---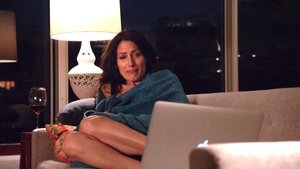 1x03 Rule #47: Always Take Advantage of "Me" Time (December 16, 2014)
---
Abby spends her first night alone without the children, leading to a chaotic ride through Hollywood with the ladies. Meanwhile, Jake seeks a perfect first evening with the kids at his new place.
---
1x02 Rule #174: Never Trust Anyone Who Charges by the Hour (December 09, 2014)
---
Abby tries to recover from a public breakdown, thereby rescuing her brand. Meanwhile, Abby and Jake try to make the best of their divorce for the sake of the children, and Lyla's former husband seeks revenge for his DUI.
---
1x01 Rule #23: Never Lie to the Kids (December 02, 2014)
---
Newly separated author Abby McCarthy takes advice from her divorced friends and begins to navigate life as a single woman.
---