Empire
Season 5
Empire
Season 5
First Air Date: September 26, 2018

| | | |
| --- | --- | --- |
| First Aired on | : | 2018 |
| Episodes | : | 18 episodes |
Episodes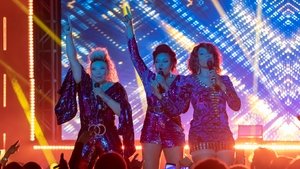 5x18 The Roughest Day (May 08, 2019)
---
As Cookie and Lucious deal with each other's betrayals, they wonder if this could be the end for their relationship. Meanwhile, Andre's life hangs in the balance and the future of Empire is in jeopardy as the Feds close in and the mystery of who is in the coffin is finally.
---
5x17 My Fate Cries Out (May 01, 2019)
---
Cookie gets picked up by AUSA Conway, while Lucious is visited by his past. Becky, Hakeem and Andre devise a plan to save Empire by putting on a show with special guests Sevyn Streeter and Ty Dolla $ign. Meanwhile, Andre helps Empire by getting help from the last person the Lyons expect and Cookie may never forgive Lucious for what he's done.
---
5x16 Never Doubt I Love (April 24, 2019)
---
It's a special day for Jamal and Kai, but drama might ruin it when AUSA's Meghan Conway continues to pursue the Lyons by any means necessary. Meanwhile, Damon shows up, threatening to expose Cookie's secret; Teri confides in Cookie, sharing a big secret; and Andre asks Lucious for help with a life-altering task.
---
5x15 A Wise Father That Knows His Own Child (April 17, 2019)
---
As the Feds close in on Empire, Jeff Kingsley seeks the truth about what really happened between Lucious and Tracy Kingsley. Meanwhile, Teri and the Lyons pray for Andre's health, and Cookie faces the truth about her relationship with Damon Cross. Jamal and Kai reach an understanding, while Hakeem attempts to figure out where he stands among his relationships.
---
5x14 Without All Remedy (April 10, 2019)
---
After receiving news about Andre's health, the Lyon family does everything in its power to support him, while continuing the tour. As Cookie and Lucious hash out their wrongdoings, Kai comforts Jamal through this process. Meanwhile, Maya comes to terms with where she stands with Blake and the others, and the rest of Empire must make sure the tour stays afloat.
---
5x13 Hot Blood, Hot Thoughts, Hot Deeds (April 03, 2019)
---
When Empire launches its national tour in Philly, things heat up and egos clash. Jamal and Kai's relationships gets complicated and Treasure has an embarrassing mishap on stage. Cookie tries to grapple with her feelings for Damon, while the Feds start investigating Empire.
---
5x12 Shift and Save Yourself (March 27, 2019)
---
Cookie is offered a career game-changer that would put her future in the family business in jeopardy. Jamal works diligently to try to make Tiana and Treasure's track a success, as Lucious, Cookie and Giselle deliberate future plans for Hakeem and the rest of the artists at Empire. Meanwhile, the feds pressure Thirsty, due to his affiliation with Lucious and Damon Cross, and Andre receives startling news.
---
5x11 In Loving Virtue (March 20, 2019)
---
With the reputation of the family business on the line, the Lyons strategize on how to clean up Kingsley's mess and introduce a new and improved Empire. As Lucious and Cookie hire an old acquaintance to help track down the money Eddie stole, Andre tries to convince Devon's record label to let him record with Empire. Meanwhile, Treasure and Tiana fight for the female vocalist track on Jamal's new song.
---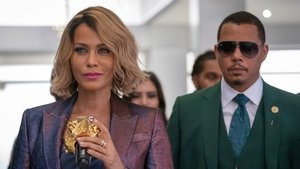 5x10 My Fault Is Past (March 13, 2019)
---
With the control of Empire within reach again, the Lyons must pull out all the stops to prove Lucious and Becky's innocence in the datamining scandal. Meanwhile, Cookie struggles with Lucious' past and Jeff Kingsley's place in it, Jamal and Kai try to figure out where they stand and a mystery begins to unravel.
---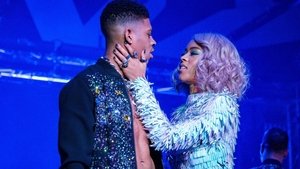 5x09 Had It From My Father (December 05, 2018)
---
The financial security of the Lyon family is on the line as their LFM showcase quickly approaches. Kai's research for an expose on Empire uncovers some dirty activity within the company and causes conflict with Jamal. Meanwhile, Hakeem and Tiana finally reach an agreement on how best to move forward with their relationship, Andre struggles with his decision to let a new love interest in and Kingsley strikes a deal with Giselle.
---
5x08 Master of What is Mine Own (November 28, 2018)
---
The cost of running Lyon Family Management starts to put pressure on Cookie and Lucious' relationship. When Kingsley pulls a power move of his own that has major financial repercussions for Lucious, Cookie thinks back to their early struggles. Kai becomes upset when Jamal announces their engagement on live TV and Tiana hits a crossroad with Hakeem, who refuses to set aside his beef with Blake. Meanwhile, Candace becomes vindictive after feeling betrayed by Cookie and Giselle uncovers a key to her future.
---
5x07 Treasons, Stratagems, and Spoils (November 14, 2018)
---
In an effort to bridge the gap between Lyon Family Management and Empire, Lucious must play nice with Jeff Kingsley, so that the two companies can get girl group TBD back on the map. Meanwhile, Jamal grows frustrated with Cookie when she tries to steal his London artist, Wynter, out from under him, Andre works with the mother of one of his old inmates to help free her innocent son and Cookie realizes her sister is in danger.
---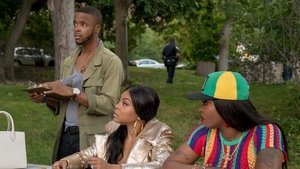 5x06 What Is Done (November 07, 2018)
---
In an effort to sign more artists, Cookie and Lucious make a bet to see who can find someone first. While Lucious bets on the chance to meet an up and coming rapper in a high stakes poker game, Cookie takes to the streets to find untapped talent in a set of auditions. Meanwhile, Hakeem refuses to leave the studio when his rage inspires what he considers his best music yet and Jamal finds himself at a crossroads when Becky claims he's spending too much time with Kai.
---
5x05 The Depth of Grief (October 31, 2018)
---
Lucious and Cookie prep their new artist Devon (guest star Mario) for a premiere listening party, but worry he may not be ready for that kind of pressure. Hakeem is determined to convince Tiana that he's matured, but she has a hard time letting go of everything they've struggled through the past couple years. Meanwhile, Cookie becomes concerned about Jamal.
---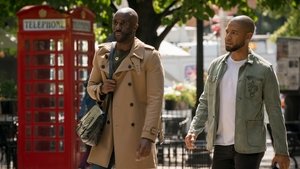 5x04 Love All, Trust a Few (October 17, 2018)
---
The Lyon family works to get back in their groove with a brand-new project underway. As Cookie and Portia attempt to sign Devon, who has just the sound they're looking for, Andre tries to prove himself useful to Lucious on the business side of things. Not having heard from Kai, Jamal panics and looks back at their history together. At Empire, the new management entangles itself with a dangerous tie from the Lyon family's past.
---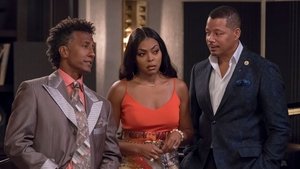 5x03 Pride (October 10, 2018)
---
Cookie and Lucious push to get back in the music game, but they'll need the whole family and some old allies to make serious sacrifices in order to do so. Meanwhile, Andre finds a risky way to make a name for himself among his fellow inmates.
---
5x02 Pay for Their Presumptions (October 03, 2018)
---
Cookie and Lucious learn the difficulties of launching an artist without Empire Entertainment's resources, and their future with new artist Treasure is jeopardized. So when they receive two interesting offers that will launch them back into power in the music industry, they make a surprising decision. Meanwhile, Jamal decides to put his family first and move back to New York, leaving Kai with some tough decisions.
---
5x01 Steal from the Thief (September 26, 2018)
---
Two years after losing Empire to Eddie Barker, Cookie and Lucious are still in the midst of picking up the pieces. The family is now completely dispersed and coping in their own ways after experiencing unimaginable tragedies. Meanwhile, in an effort to reclaim the Lyons' position in the music industry, Cookie sets her eyes on a talented new singer and rapper, Treasure.
---